I Hate That My Wife Neha Dhupia Is Very Honest & Vocal, But...
But husband and actor Angad Bedi will live with Neha and that. For now, he awaits Soorma on Friday wherein he play Diljit Dosanjh's brother Bikramjeet. Read on for his EXCLUSIVE INTERVIEW...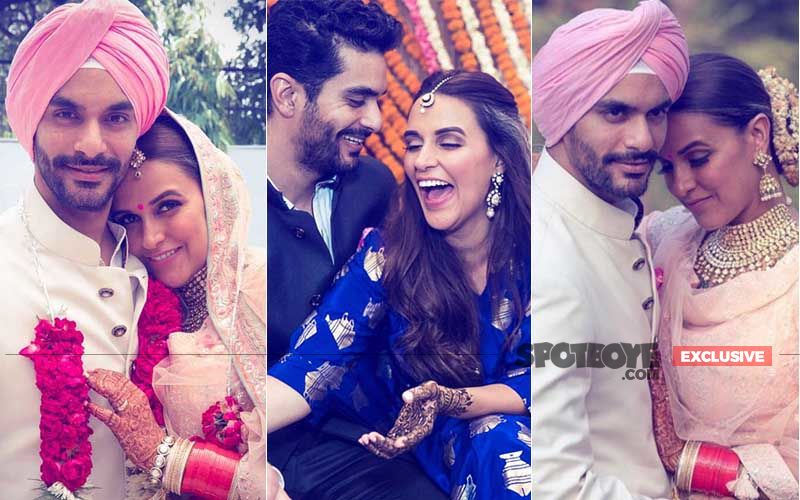 How did Soorma happen to you?
Soorma happened to me when I was shooting for Tiger Zinda Hai in Abu Dhabi and it was our last schedule. Shaad (Ali) called me. First, he sent a message saying 'I want to speak to you. Then we spoke on Skype and he narrated the film to me. He wanted me to play Bikramjeet Singh.

In one line, he said, 'The story is about two brothers- both were hockey players- Sandeep Singh and Bikramjeet Singh. Bikram is one year elder to Sandeep. Sandeep can't play hockey because of injuries. Despite being the best drag flicker in the country, he doesn't get to play for India--- and then how he makes that dream come true through his brother. He notices that Sandeep is also a decent hockey player, so he helps him to become a good drag-flicker'.

After hearing the script, was it an instant 'Yes' from your side?
Almost an instant yes! I was attracted to my role, because Shaad (Ali) said, "It's Bikramjeet's sacrifice that will make Sandeep Singh the player who he is. For Sandeep to get his glory, Bikramjeet has to sacrifice, not just his hockey but a lot of other things as well. He has to love Sandeep like his own son. Sandeep is the apple of his eye. There's a lot of selfless love."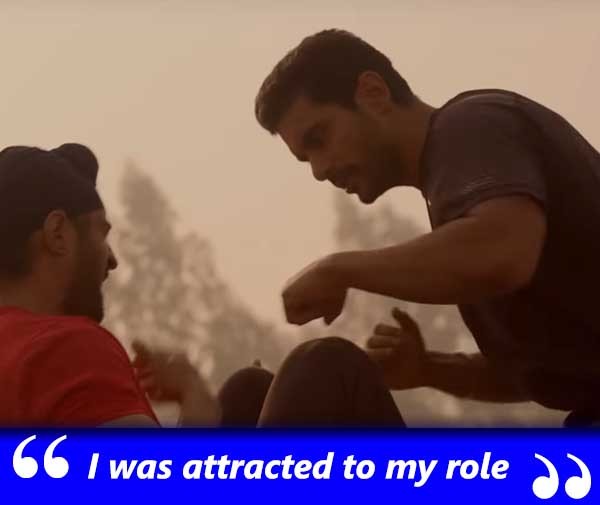 Did you know anything about Sandeep Singh or did you do your research only after you signed up with Shaad?
I knew of him, but not his life story.

How was it working with Taapsee Pannu again after Pink?
Taapsee is lovely. She is a very fearless girl, she takes risks very often. It's good to see that she is balancing commercial cinema as well as performance-oriented roles. You will see both of us in Soorma in a very different avatar than what you saw us in Pink. Pink was a very emotionally-draining film. Soorma is an uplifting family drama.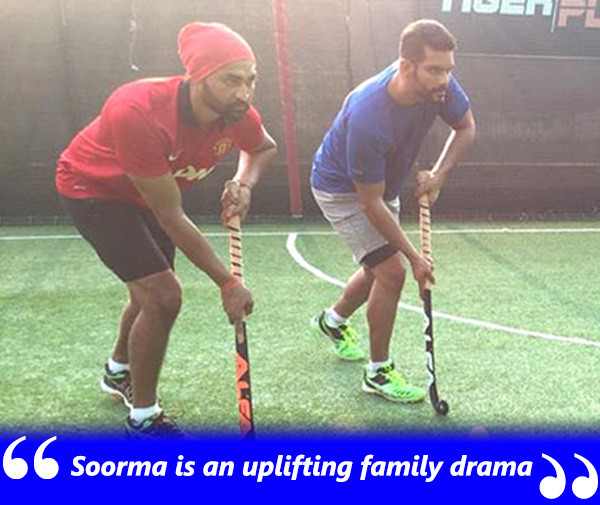 Did you undergo extensive preparation to get Bikramjeet's physicality, accent and body language right?
Yes, Bikramjeet has a certain bounce in his persona. He is very high on energy and talks a bit fast. He sort of thinks and talks at the same time. And I had to imbibe that as well. He is very masculine, so I also had to get into that space. Apart from being a very good drag-flicker, Bikramjeet slab shot bhi achcha maarte the, scoop bhi achcha karte the, hit bhi achcha marte the. So, I had to learn all those shots.

When did you tell Mrs Bedi about Soorma and what was her reaction?
(Laughs) When I was shooting for Soorma, Mrs Bedi was not Mrs Bedi, she was Miss Dhupia. But I used to speak to her almost every single day.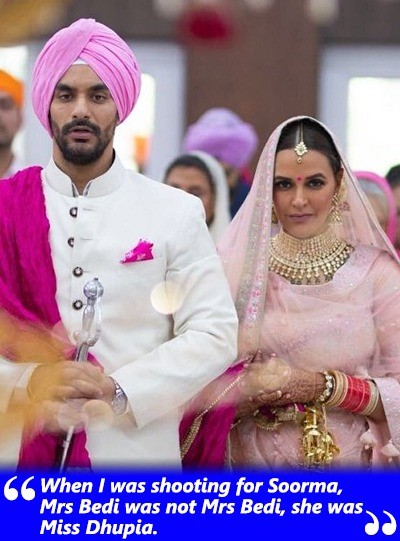 She supported me to take up the film. By the way, let me add that I am a lefty, but Bikramjeet's right hand was more dominating. So, I had to unlearn cricket to learn hockey.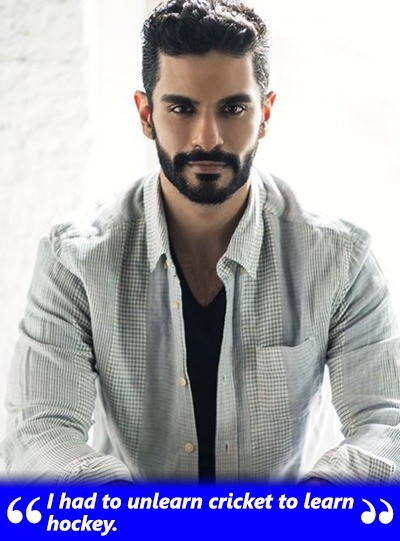 How is your married life (with Neha Dhupia) going?
It's going very well. God has been kind. I have got the best partner in my life and I hope God gives us a very long journey ahead. It has happened at the right time for me; I felt it was time to settle down. And I am really happy that I have found a friend in my wife which was important. We share everything under the sun. She is very supportive of my work. She has been in the industry for the last 17 years and has made a name for herself. I am still very new and upcoming as this is only my 7th year and I have done just 8-9 projects. So I am still trying to find my feet. Hopefully, we will grow with each passing day.

Your wedding came as a big surprise to everyone. Was it a love at first sight?
We have known each other for the last 15 years. So, it wasn't love at first sight. We were good friends and sometimes when friendship turns into love, it is the best thing that can happen. And, it happened to us with time. Neha and I wanted a winter wedding since we are quite busy with our respective assignments currently.

We went to seek permission from our parents. My parents said, "abhi karo ya winter mein karo, baat toh ek hi hai". We were both free for 4 days, so we said, 'fine, let's become man and wife."

Karan Johar played Cupid. Right?
Yes, he always knew the situation. And we are very grateful to him because he has been chiefly instrumental in getting us together.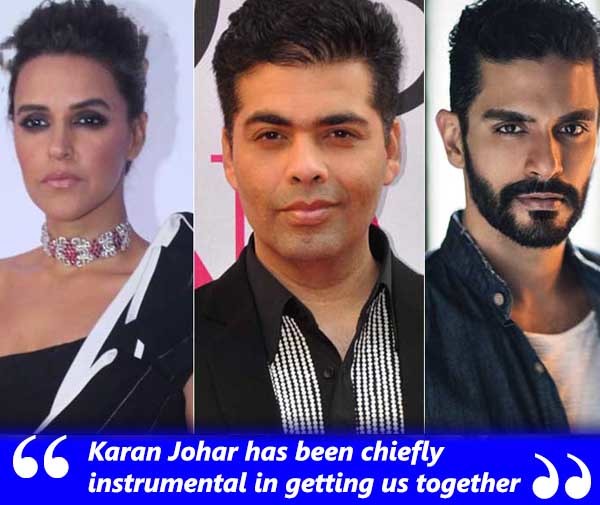 What does marriage mean to you?
For me, it is a great bond of friendship and understanding. It's about the fact that I don't want to be preachy about it, but at the same time, I just want to enjoy the moment. If you are living the moment and are happy with each other's company, you should just be happy and proud of each other's success and be there for each other's failure as well. Marriage is an association of two people, who want to grow together. And we would like to do the same.

What is the one thing you love and hate about Neha Dhupia?
I love the fact that she is very honest and vocal at some level. But, I also hate that fact.

So you want to change her in that aspect?
I don't want to change anything in her. I just like her the way she is. Abhi change karenge toh maza nahi aayega.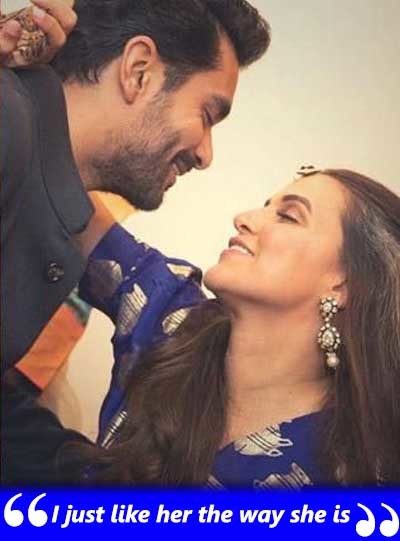 If not films, would you have been in cricket (Angad's father, Bishen Singh Bedi, was a legendary spin bowler)?
I think I would have been in the film industry eventually, anyway.