Ishita Dutta Opens Up About Sister Tanushree Dutta, Marriage To Vatsal Sheth & Lashtam Pashtam
Ahead of the release of Lashtam Pashtam, Ishita Dutta speaks about the film's release, her hubby Vatsal Sheth, shooting for an Om Puri film and her sister Tanushree Dutta being back in town...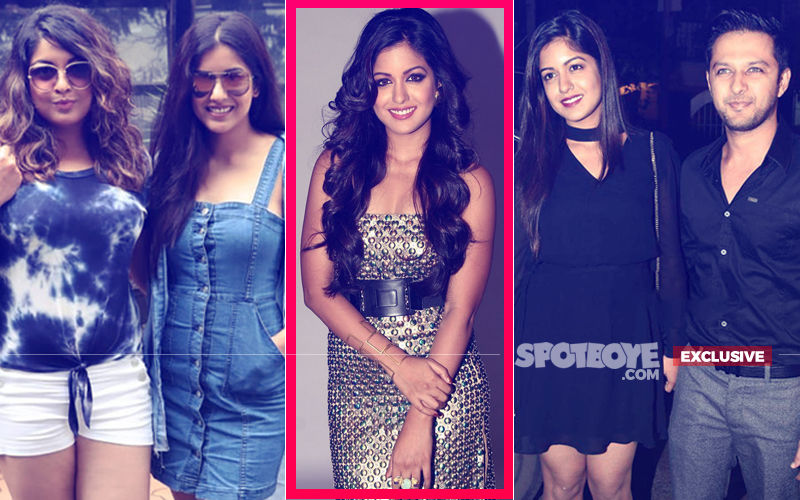 Ishita Dutta is set to be back on the big screen this Independence Day with her film Lashtam Pashtam. In a tete-tete with SpotboyE.com, the actress opened her heart out about her marriage to Vatsal Sheth, sister Tanushree Dutta's recent return from the US, working with the late Om Puri and, of course, Lashtam Pashtam.

Excerpts from the one-on-one:

How did Lashtam Pashtam land on your plate?
I got a call for this film from the casting director. We discussed the story, my character and decided to do a quick look test immediately as we both were travelling the next day. It was like 10 minutes of test and before leaving we both were convinced that I was doing the film.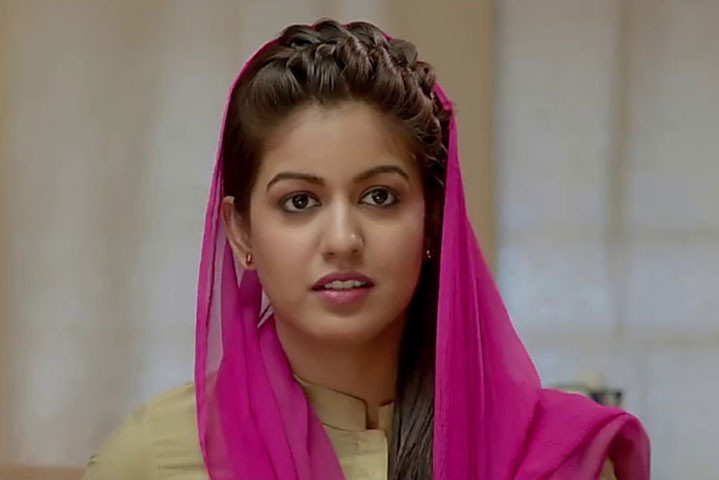 Ishita Dutta Still From Lashtam Pashtam

People have been curious about the title of the film, Lashtam Pashtam. What was your first reaction when you heard the title?
Originally the film was called something else, it was during the shooting of the song Lashtam Pashtam, which was shot in Dubai, that I heard this word for the first time. I thought it was very interesting and when they decided to change the name to Lashtam Pashtam, I was very happy. I kind of pushed them to keep this name though.

Did any of you know what it meant while you guys were shooting for the film?
Not initially. But once you hear the word that's what you want to know first (Pauses).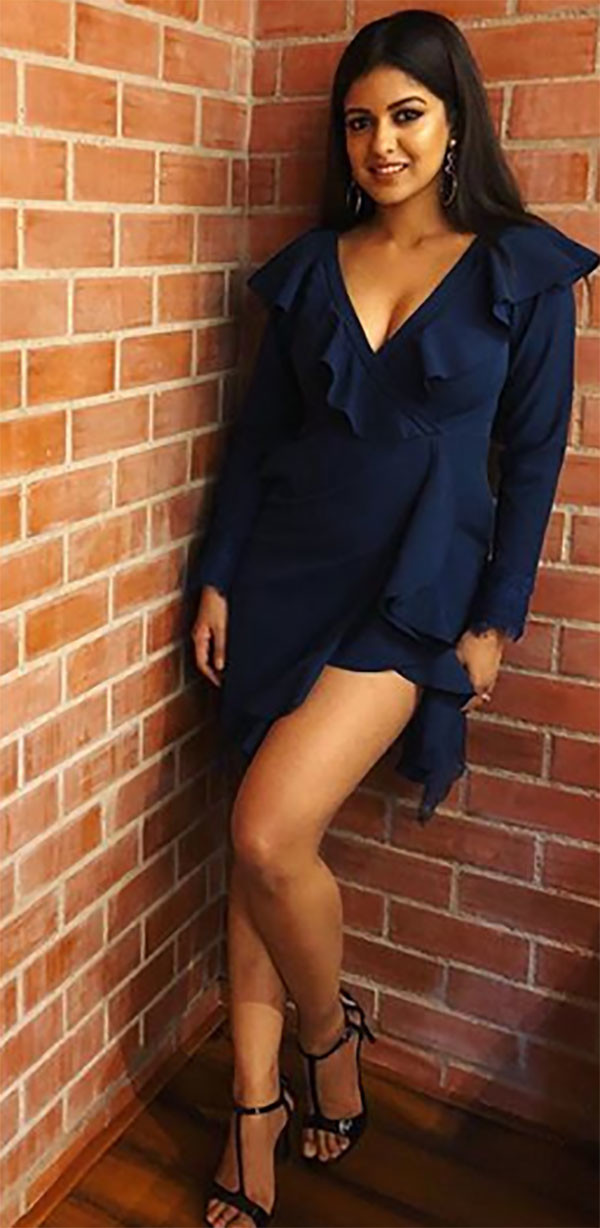 Go on...
Yes. Lots of discussion happened regarding this name. Vibhav, Samar & I would often discuss it. Some people liked it, some loved it but no one hated it for sure. It also is unique as each person will associate a different meaning to Lashtam Pashtam once they have seen the film.

The film is about cross-border romance. Do you have friends from Pakistan?
No friends, but lot of fans definitely who keep messaging me on my social media accounts and send me so much love. I also like watching their shows like 'Zindagi Gulazar Hai' among others.

Having a theme based on Indo-Pak relations, did you draw any reference of your character from any real life person you know or you read of?
Not really. This character was very beautifully written by Maanav sir and he had a clear vision. He knew exactly how Zayennah, my character, would talk, walk, breathe and this clarity helped me so so much.

With Imran Khan becoming the new PM of Pakistan, do you think that the relationship between the two nations will improve significantly?
We don't know what's going to happen. I just pray, like we all do, that there is a better tomorrow.

Did you get a chance to shoot in Pakistan? Or was it totally recreated in India?
No, we shot mostly in Dubai and Mumbai.

This is perhaps one of the last films that Om Puri shot for before his untimely demise. Did you have scenes with him?
No. Unfortunately I do not have any scenes with him but I met him briefly and I am so honoured to be a part of this film. We miss him a lot.



Om Puri Still From Lashtam Pashtam

Your sister, Tanushree Dutta, is back in town after almost 2 years. How's the feeling now that she is by your side always?
I am so so excited that she is back. I have been busy with promotions and then travelling for few weeks but am waiting to come back soon so that I can spend as much time with her. I mean, we spoke everyday when she was in US but I think gossiping in person is always better.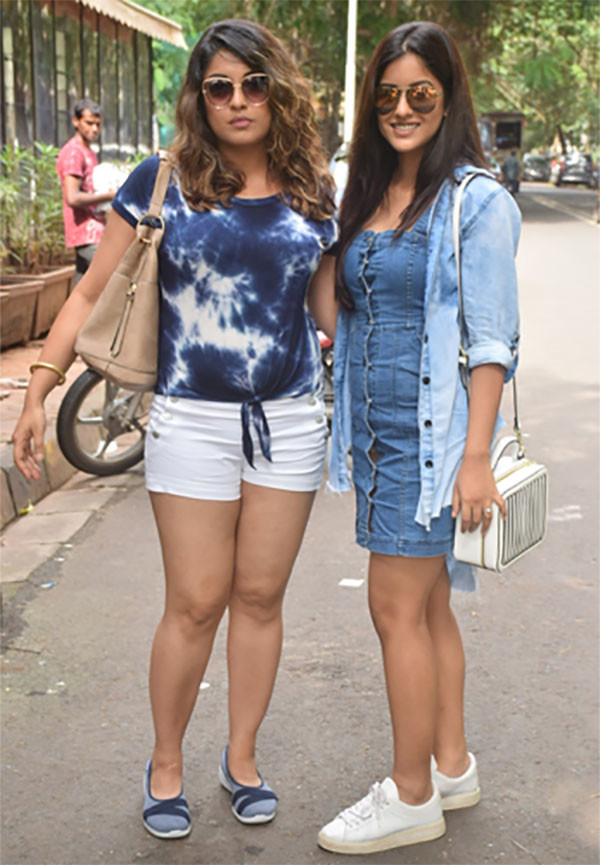 Ishita Dutta With Her Sister Tanushree Dutta

Why was she not around for so many years?
She is settled in America now.

Were you not upset that she wasn't able to make it to your wedding?
It was unfortunate. Some last minute visa issue caused some confusion and she missed the wedding. But it's okay. Sometimes things just happen and you have no control over it.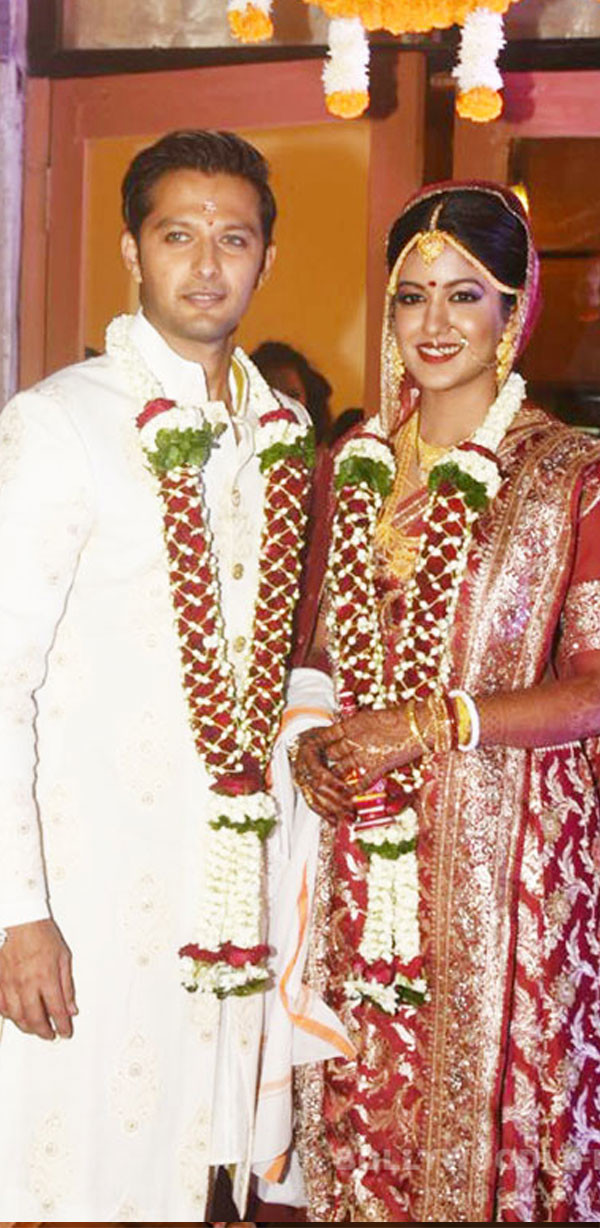 Ishita Dutta And Vatsal Seth Wedding Pic

Talking of your wedding, has life changed for you after marriage?
No and yes (laughs). I am loving this phase of my life.

Parting shot. What after Lashtam Pashtam?
I am shooting for a film with Sunny Deol and Karan Kapadia. It's an action film, something very different and am super excited for this one.