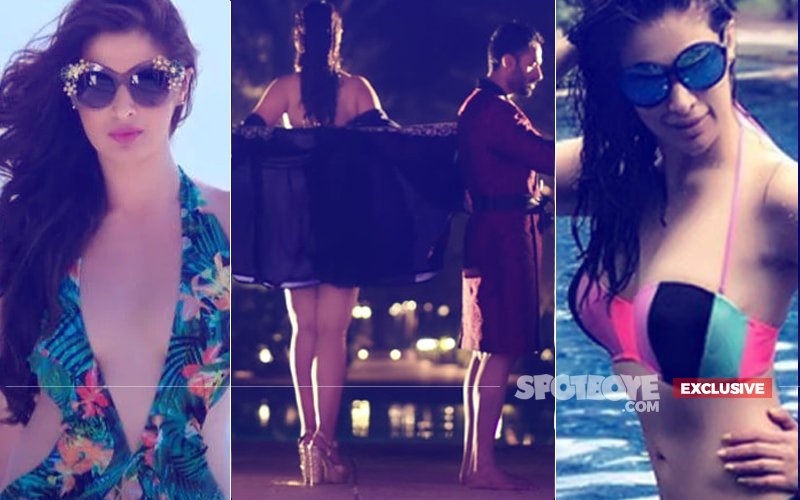 Maker of Julie 2, Deepak Shivdasani is shattered with the Box-office collections of his
Raai Laxmi
starrer.
Julie 2 that hit cinemas on November 24
, has flopped miserably at cinema halls, it did not fare as expected.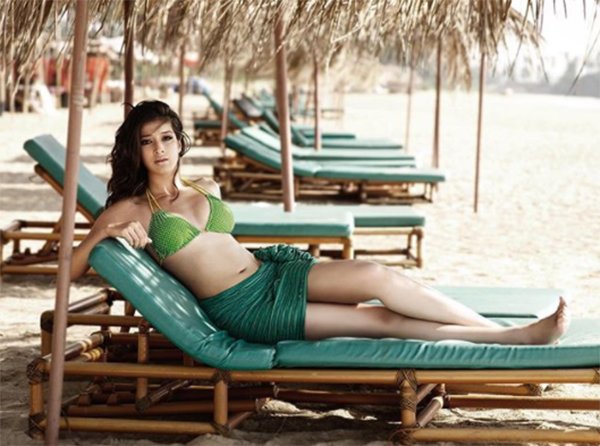 Raai Laxmi

Deepak has flown off to Dubai but not before putting up a candid Facebook post. However, after an hour or two he deleted the content – maybe somebody advised him against it. But SpotboyE.com had grabbed it in time.
Read it below: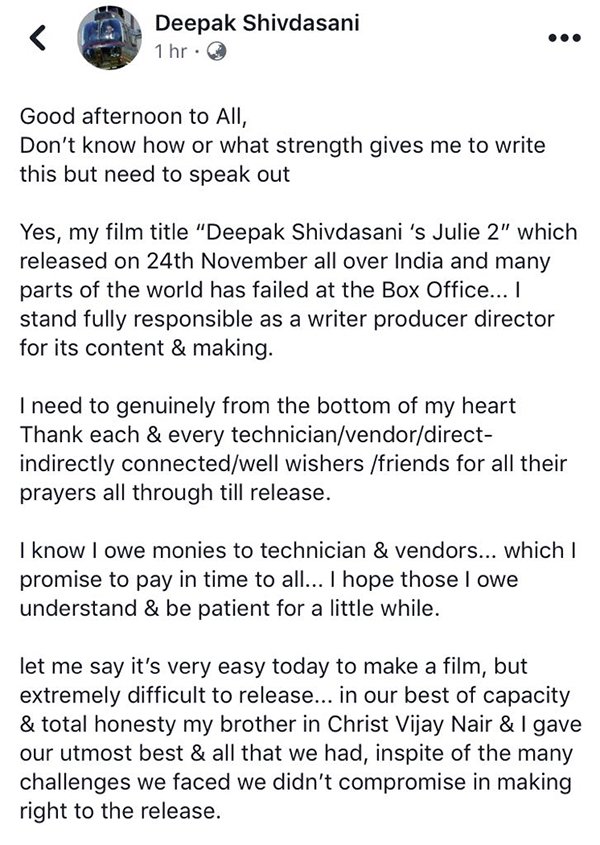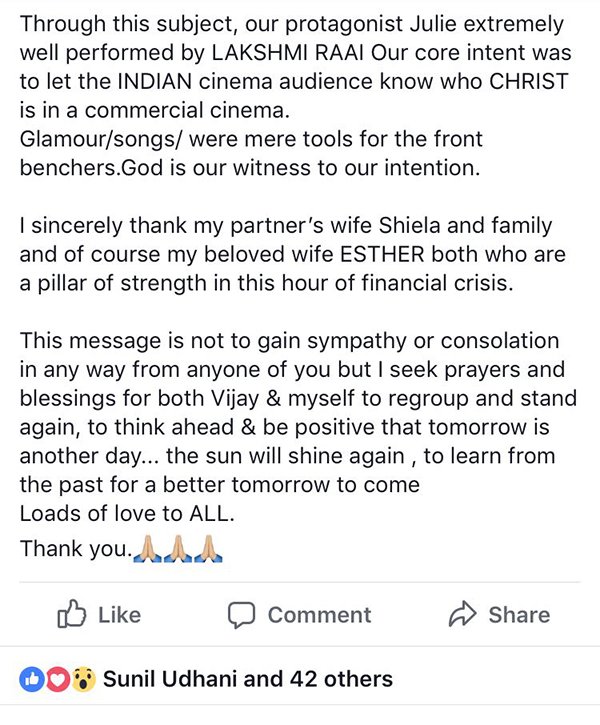 Julie 2 Director Deepak Shivdasani's Post On Facebook
However, Julie 2 actress Raai Laxmi is keeping her chin up as is evident from our chat with her this evening after Shivdasani posted his failure with Julie 2.

Julie 2 has not hit the bull's eye...

Right, but...

But what?

I am not disappointed. I have taken it as a learning experience.

Where is Deepak Shivadasani?

I heard he has gone away to Dubai for a holiday before putting that post out (SEE ABOVE).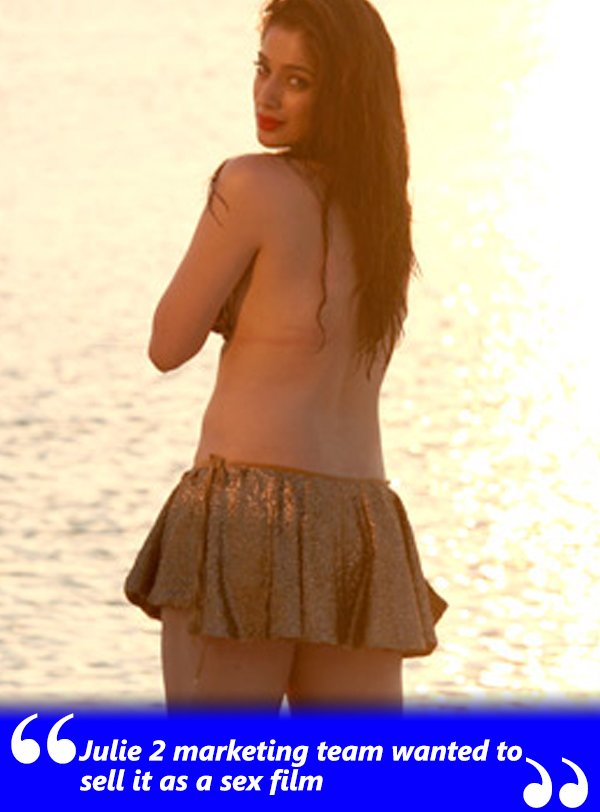 Were you in touch with after the film hit theatres?

Yes.

What do you think went wrong with the film?

I think people expected it to be a sex film and there was no sex in it. It was largely advertised in that manner. Remember the first teaser?

Yeah, that was quite a tease, where you drop clothes in front of a producer. Maybe it also had the hangover of Neha Dhupia's Julie which had lots of sex and steam....

Maybe.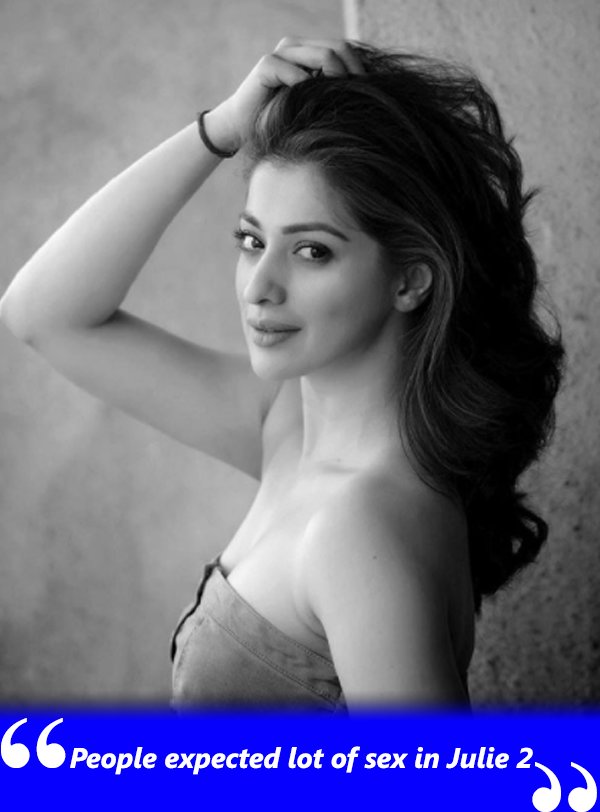 Image Source: Instagram/iamraailaxmi