Manisha Koirala: Among The 3 Khans, Aamir Is My Favourite
Manisha Koirala's Dear Maya is set to hit theatres in no time. We caught up with the beautiful actress for a candid chat. Read on as she speaks all about her character, the transformation, life lessons and her favourites in the industry, including Aamir Khan...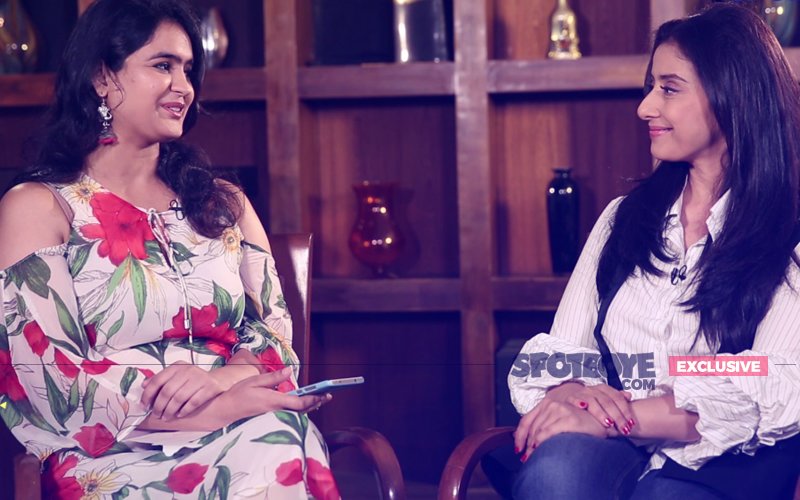 I am awestruck by her beauty as she has been my childhood idol. At the age of 43, Manisha Koirala still looks eternally beautiful. As she downs a glass of water before we start our chat, I start humming her classic songs in my head. However, I gather concentration and initiate the conversation.

Excerpts from the interview:

Which aspect of Dear Maya excited you to take up the project?

The script, the story and the newness of the whole concept. I was waiting for a good script. So, when Mukesh Chhabra (casting director) called me and asked me to read Dear Maya's script, I was really excited. I immediately called up Sunaina Bhatnagar, who is the writer and the director of the film.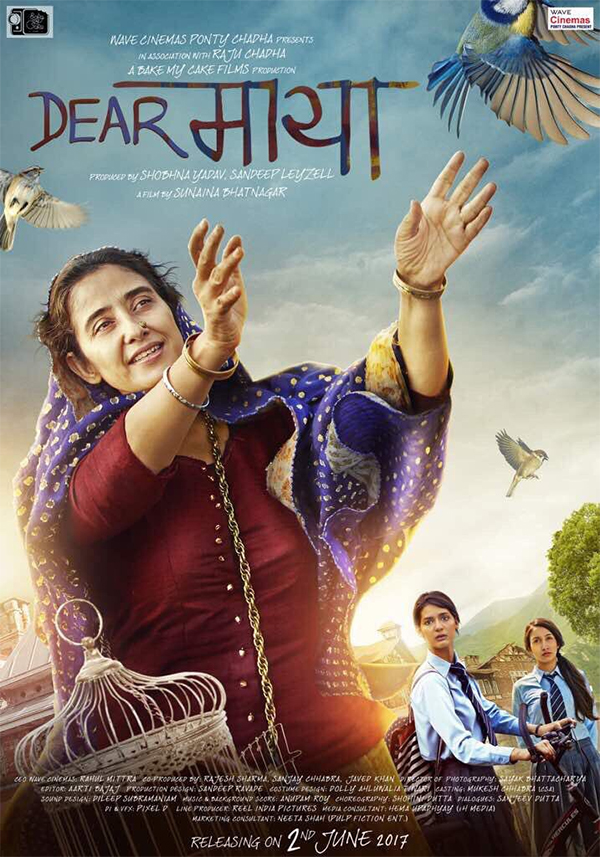 Image Source: twitter/mkoirala

I couldn't recognise you as Maya when the first look released- it's a drastic transformation. What went behind sketching out the look?
Well, a lot of thinking and brainstorming. It's a character of a lady who locks herself up for 20 years in a haveli. We thoroughly discussed a few important aspects of the character like- how would she look, how would the clothes be, how will her eyes express. We did a lot of look tests, costume rehearsals and finally, Maya Devi's character came alive.

In the film, Maya Devi misses love in her life, have you personally ever felt the absence?
Not really, because Maya Devi's character is way different to what I am in real life. I really had to struggle to understand her frame of mind. The kind of fear she experiences to actually lock herself for 20 years was disturbing.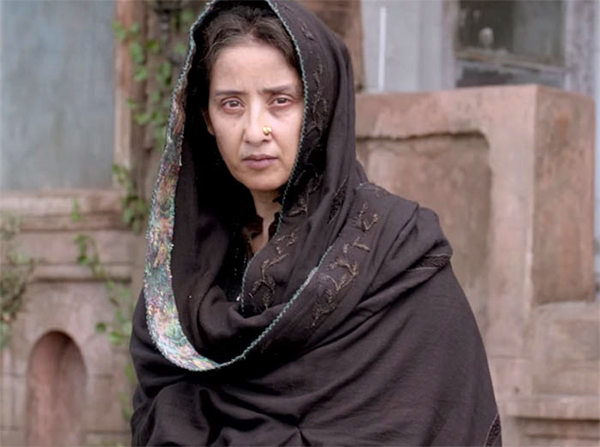 Image Source: twitter/mkoirala

So, did the character stay with you even after you completed the shoot?
Absolutely, as a lot of scenes were disturbing. There was a strange feeling inside me, for example, in one scene Maya picks up the wedding costume of her mother (which has been packed and kept somewhere in the haveli) and tries it on in front of the mirror. It was very uncomfortable for me to feel the kind of pathos this woman has- it was quite an impactful film overall.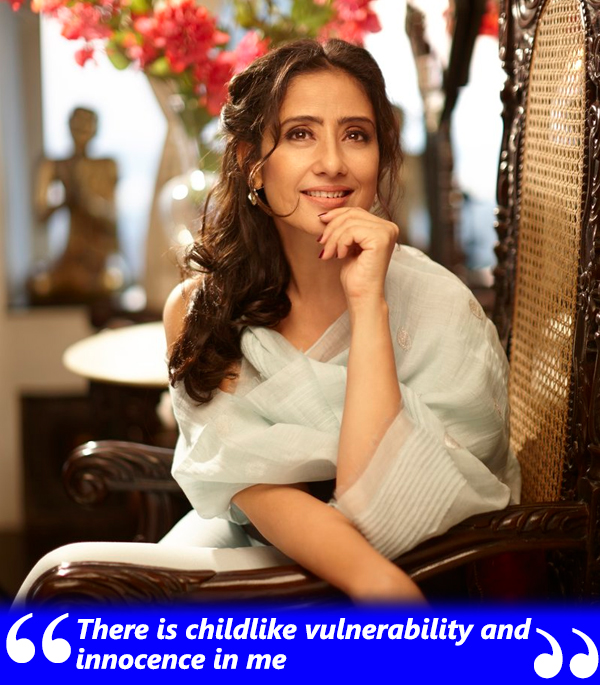 Image Source: twitter/mkoirala

The director of Dear Maya, Sunaina Bhatnagar, said, "I needed an actress who can be vulnerable and strong at the same time." How do you define yourself?
I would say that's quite an interesting observation (laughs). But, it's accurate also because there is childlike vulnerability and innocence in me, but during the highs & lows of my life I discovered that all human beings have this innate strength which they are not aware of till they hit rock bottom, till they reach a point where they don't have any other option but to come out strong.

What are the similarities between you and Maya?
Nothing at all, but I have done my best with the character.

At the launch of Dear Maya, filmmaker Imtiaz Ali confessed that he has a huge crush on you. What do you have to say about that?
(Laughs) He's somebody I am in awe of.

Have you seen his films?
Yes, he makes beautiful love stories and he is an incredible director. He caught me blushing that time (laughs).

If Imitiaz Ali pitches a script to you based on your life or any other script, what will your reaction be?
I would jump on it!

How has the industry changed since you first started your career in early '90s?
I see a lot of change- mostly good. Level of professionalism has increased. People are focused about their work; younger generation is highly talented and motivated. Even the two young bright actresses who are working with me in Dear Maya are so well-informed. Nowadays everything is in your hand (laughs), the news reaches you quicker.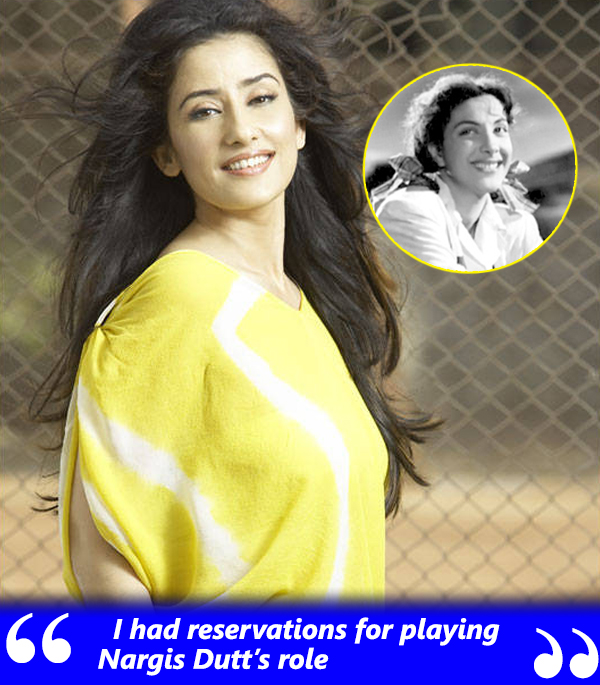 Image Source: friendskorner

Unlike you, a lot of times, senior actresses refuse to accept elderly roles as most of them are not ready to do it...
I have always believed that I am an actor first. My loyalty is towards doing the role with all my heart than to look pretty. For example, when I saw Balraj Sahani's Do Bigha Zamin, I didn't see a star in it; I saw the character he played. My responsibility is to be that part and give 100% to it, and if that means I have to compromise with my looks, I am fine with it.

After Dear Maya, you will be playing Nargis Dutt in Sanjay Dutt's biopic...
I had reservations before signing the film because I don't want to be typecast. When I weighed the pros and cons of playing Nargisji and working with Hirani v/s my insecurities, I decided to go for the role.

Back in 2012, you said in an interview, "I consider Ranbir Kapoor as the best actor" and now in 2017, you are shooting with him for the biopic, how has the experience been?
Ranbir is a brilliant actor. What I really love about his work is that he's so subtle and his performance is never loud or melodramatic.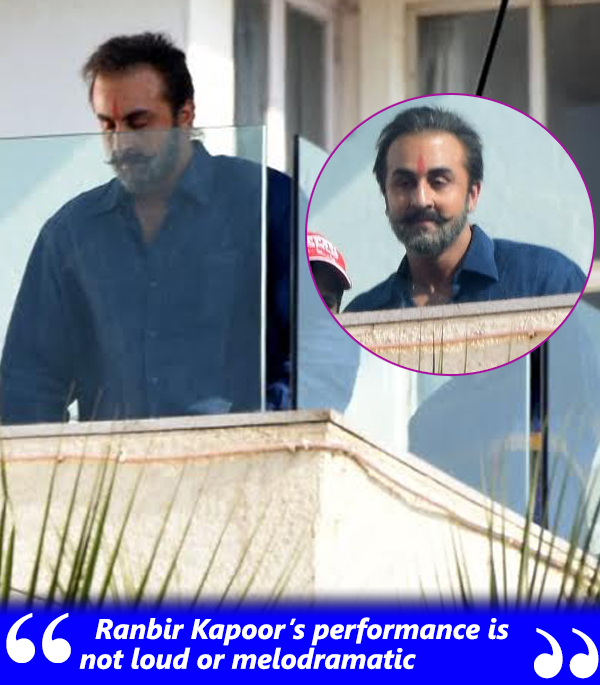 Image Source: Manav Manglani

Did the Dutt family help you in understanding Nargis' role?
I met Priya Dutt at one of the events, where we exchanged some notes. She also gave me a book for more research.

Talking about the role of a mother, you also said that you will adopt a child, when did you realise that you are ready? What are your plans
Hopefully, by end of this year or next year if everything falls in place.

Coming to Dear Maya, the two girls are concerned about Maya but who stood by you in your tough time?
My family.

What is more important to you – fame or success and why?
I think both have their own place. I don't consider one over the other. Success is good because it means your work has been appreciated and fame means you are recognized for your good work, which is excellent but fame can also be for the wrong reasons.

You have also been involved in a lot of NGO activities, are you happy? Are people coming forward to help or are there still constraints?
I think in today's time, there's a lot of openness. Lot of people are keen to know, learn and understand. For me, I love to know about people, their struggles and how they dealt with it. Even during my health crisis, I wanted to know more about people who have survived this, I wanted to know what they did right -- so that could help me. So, today when I give a talk on various topics like health, all of them are based on my personal experiences. They are my life lessons, and even if one person can benefit from that talk, it will be great. I was at the receiving end at some point in my life and I realized the value when some people came forward to help and guide me.

So, did you question God at any point during your testing time?
I questioned but not the question that you are thinking (laughs). When I hit that space, the rock bottom, I looked back and thought to myself- 'What did I do with my life? If this is the end of my life, did I live well? - Such questions compelled me to go deep within me and today I am living with that kind of awareness.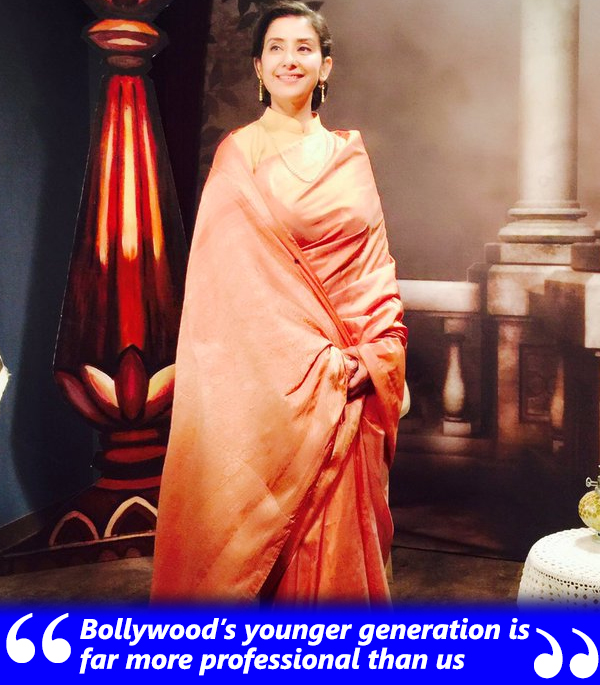 Image Source: twitter/mkoirala

As we wrap up our conversation, here's a quick rapid fire where we will give you a few options and you are supposed to pick 1 and tell us why

Khamoshi
Akele Hum Akele Tum
1942: A Love Story
Dil Se
Bombay

Manisha: Bombay, because it's my No. 1 favourite film. It was very relevant in those days and I believe in the message the film has.

Mani Ratnam
Vidhu Vinod Chopra
Sanjay Leela Bhansali
Subhash Ghai
Ram Gopal Varma

Manisha: It's really difficult. If I must say, then, Mani Sir because of the way he brings out turmoil and conflicts between two characters and yet creates a love story in that.

Aamir Khan
Shah Rukh Khan
Sanjay Dutt
Ajay Devgn
Salman Khan

Manisha: Aamir all the way because I love the kind of movies he's making nowadays.

Alia Bhatt
Deepika Padukone
Anushka Sharma
Kangana Ranaut
Priyanka Chopra
Sonam Kapoor

Manisha: All of them have amazing talent. Kangana, Deepika and Alia are my favourites. It's a difficult choice honestly; I have liked Kangana in Queen, loved Alia in Udta Punjab and Deepika in Bajirao Mastani. But, will go with Alia.