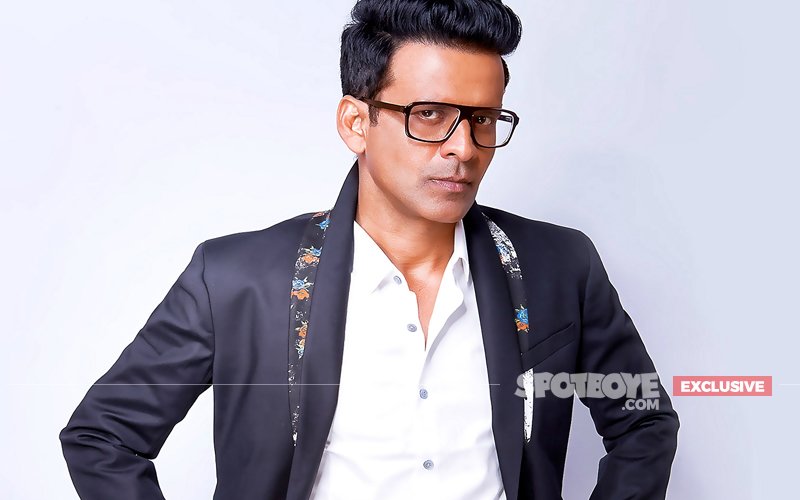 Your browser does not support the video tag.
In Bollywood you have the big stars on one side and the actors on the other. But there are a few names who have managed to straddle both worlds. The most prominent face in this league is none other than Manoj Bajpayee.

With his film Saat Uchakkey in theatres now, we caught up with the actor for a tete-a-tete. Excerpts from the conversation:

In a departure from your kind of serious cinema, Saat Uchakey was promoted as a commercial masala comedy film...
See it's not a comedy film. It's a film with a purpose. But because of the kind of characters in the film, their behavioral patterns, the dialogues, etc - everything will make you laugh. That's what brings in the funny element.



Image Source: comingtrailer

This is your fourth release of the year, and you also were part of two short films this year. You aren't known to be this prolific. What's different in 2016?
Actually Saat Uchakkey was supposed to release last year. But because of censor board hassles, it couldn't. Also Traffic was supposed to come last year, but because of some unfortunate incidents it couldn't. So it was a complete accident that these two films came out this year. Only Aligarh and Budhia Singh had been planned for this year. Apart from that Tandav and Kriti, the two short films appealed to me a lot, and that's why I did it. There is another short film which is ready, and it's going to come out in the end of October. Doing a short film is like exploring a different medium. It is a platform where you know that good work can happen and people take it seriously. Actors, directors should also take it seriously. This was always part of my plan. I am also part of Movizz.com, which is trying to promote good cinema on the digital platform.Tandav went to win so many awards, and Kriti also hit such a high landmark on YouTube. It just goes to show that great content can change that platform, and it should be used wisely and discreetly also.

Kriti was dragged into a plagiarism row. What do you have to say about that?
I try to avoid talking about controversies. With Kriti, we got dragged into a controversy. I was really upset about it, because everything happened right in front of me. The film originated in front of me, and suddenly someone else was trying to claim it as theirs. That kind of upset us.



Image Source: thematchbox

You are a supporter of digital releases, do you think that's the way forward?
Yes, that's the future. And it's the already happening in the west. All the content goes on Netflix and Amazon, and the ones that release in theatres are all hyped up films or 3D cinema. So yes, digital is the way forward. Digital is the platform which will be dominated by serious content. And if you are a connoisseur of good cinema, it is always going to be available there.

You talked about Saath Uchakkey being stuck with the censors. What happened there?
Actually it all happened in stages. First we submitted our film to CBFC, then we submitted it to the supervising committee, then we went to the tribunal where we had 3 screenings. So they have been extremely patient with us. There were about 170 curse words which they put a question mark on. 60 among them were modified. The rest 110 are still there. So I would say that they were very,very generous and co-operative with us.

Do you think the strict censoring of films is causing a move towards the web, as there are no censors there?
No. Not because of that. The films which are being made for theatres are releasing in theatres and the ones made for the digital platform are going there. As far as CBFC is concerned, I am hoping that someday Shyam Benegal's recommendations will be taken into account so that the clash between the filmmakers and the CBFC will come to an end.

In recent times even big banners have halted their mega-budget star studded films to move towards content-driven films. Do you think that's something to look forward to?
I don't think it's happening exactly like that. Good content is still looking for support in this industry. There are very few films - you can count them on your finger tips - which are being supported by the big players. The reason for this is that the audience is not changing. Leaving aside a few random ones, the audience is completely disinterested in the good content driven films. I am still waiting for the audience to change.

Go on..
Yes, the audience has to change. They are the ones spending the money. They have to be responsible for the money that they are spending. A good film is very good for your health (laughs).



Image Source: okhindi

As an actor do you feel let down when a film like Aligarh or Traffic or Budhia Singh doesn't show the big numbers on box office?
I have gone numb. I just do a film, promote it aggressively because I believe in the film, and once it's gone, I forget about it and move on to the next project. I have done my job and have been very, very responsible with my career. Now the audience has to be responsible enough to go to the theatres and spend their money on good cinema.

You are also turning producer pretty soon. How did that happen?
Believe me, that was just by chance. Neeraj Pandey happens to be a very good friend of mine. We have respect for each other's work and personality.I believe him completely, he is a very transparent person. He is the kind of man that I am in life. So when he came up to me and wanted me to be part of the whole production thing, and put my name in front of a movie, I agreed. I knew that they didn't have that much money in that project, so I decided to be there and make sure that the shooting happened smoothly. I am also a part of the film, and also the producer. It was a great experience, but I don't know how often would I be able to produce films. It may happen, it may not happen again.

So when are finally going to see the film, as it has been in the making for quite a long time?
Next year, January-February it would hit the theatres.

I cannot let you go without talking about the debate surrounding the ban on Pakistani actors in Bollywood. What's you take on the full episode?
If I say anything in favour of it, there will be news. If I say anything against it, there will be news around it. I don't want any noise around me regarding this matter. I hate noise. I hate an atmosphere where any kind of opinion will be protested aggressively, and I will be called names for it. Very wisely I am backing out of making any comment on it. Also, I think it's an international matter. Let the government take a decision. Who are we to give an opinion on something which we are not so much aware of ourselves. International matters is not a child's play. Neither you nor me is fully aware of the situation. Only the government and the ministry is completely aware of the happenings. Let them make a decision and I shall fully abide by it.


Thumbnail Image Source: papersdown