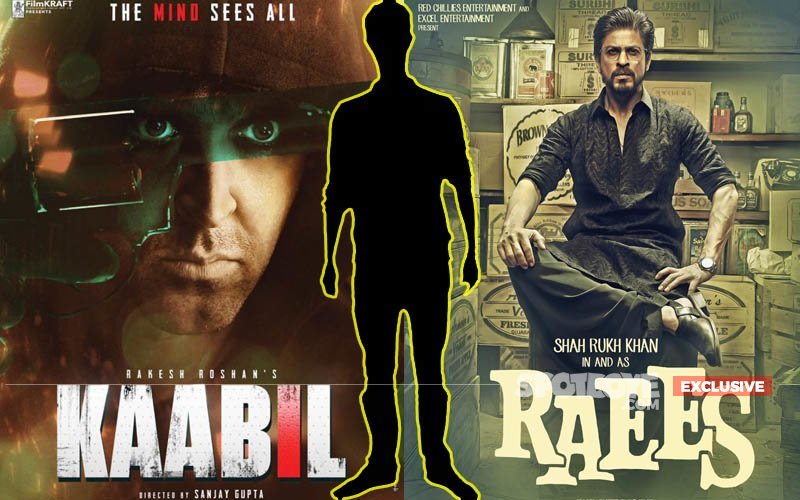 The box-office clash between Hrithik Roshan's Kaabil and Shah Rukh Khan's Raees has been the hot topic of discussion for the past few weeks. And guess what? The two have one thing in common -- Narendra Jha. The senior actor essays the role of police officer Chaubey in Kaabil and Musa Bhai in Raees.
With the two films going steady at the BO, SpotboyE.com sat down for an exclusive chat with Narendra, where he spoke about bagging the two coveted projects, working with SRK-Hrithik and why he can never ask for favours. Excerpts:

What was your first reaction when you came to know that Raees and Kaabil are going to clash?

It would have been great if both films had released on separate Fridays. To be honest, in the current times, the ticket prices are so high that it's very difficult for a middle class man to see two films back-to-back in theatres. Had they released separately, audiences wouldn't have had to choose. However, now, on a very selfish and personal level, I feel that when audiences get to see you in two strikingly different roles on the same Friday, they get to see the range of your abilities.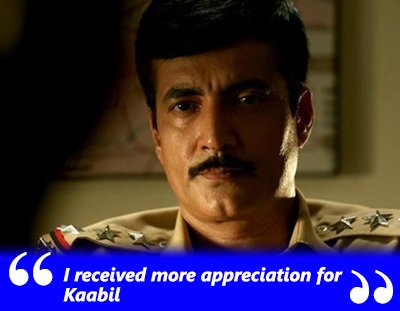 Image Source: twitter/FilmKRAFT

Which of your two characters received more accolades?

To be fair to the audience, many a times the length of the character matters a lot. People end up remembering the character which they have seen for a longer time on-screen. Maybe because of that, I would say I received more appreciation for Kaabil. However, in terms of the importance of the character, people spoke more about my role in Raees as it was very pivotal to the flow of the story.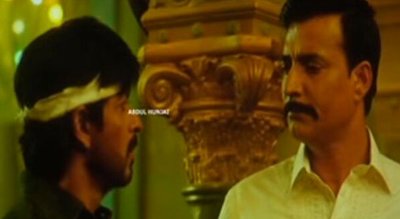 Image Source: twitter/raeesthefilm

How did you land both the roles?

Honey Trehan, who was casting for Raees, called me and said that the makers of the film were looking for an actor who could stand opposite Shah Rukh Khan in an important role. Eventually, I got a call from Rahul Dholakia who then met me and explained my role in the project.
To talk of Kaabil, I got a call from screenplay writer Sanjay Masoom, who had worked with me during Ghayal Once Again (2016). He asked me to meet Sanjay Gupta and soon after, I bagged the part.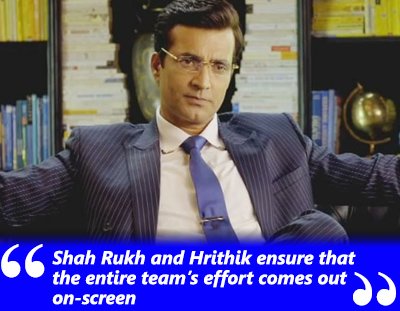 Image Source: yesimbihari

You have worked with both Shah Rukh and Hrithik. What's the difference in their working approach?

What I like about both Shah Rukh and Hrithik is that they ensure that the entire team's effort comes out on-screen. I am not being diplomatic, but I don't have a favourite. They gave retakes until every character's act was perfect, and the director was satisfied.

Which movie did you see first - Raees or Kaabil?

It was a sheer coincidence that I happened to see Kaabil before Raees. The day the film released, I was in Nashik. My wife is posted there, and she, along with her colleagues, decided to go out and watch a movie. I accompanied them and the theatre nearest to my wife's office was playing Kaabil at that time. Thus, I saw that first. However, the very next day I went ahead and saw Raees too.

Do you have a favourite?

I can't pick one. For me, both films are good. It's the audience that decides which film they like more, not us.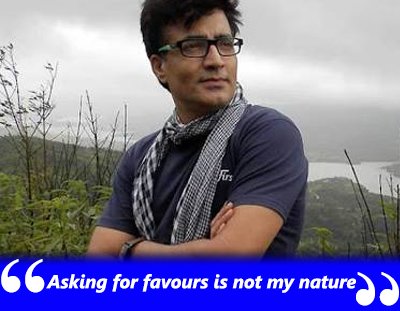 Image Source: theweddingcardsonline

In Bollywood, it's said that if you stay in touch with big stars there is a chance of getting a project with them. What do you have to say about that?

I believe that your work should do the talking. Asking for favours is not my nature. We are cordial when we meet, but don't keep in touch otherwise. However, I do believe that what you are stating is very necessary to survive in the film industry.

Thumbnail Image Source: twitter/FilmKRAFT, shutterstock & twitter/raeesthefilm