Nawazuddin: There Is A Haraamkhor In Each One Of Us
Nawazuddin Siddiqui talks about his latest release Haraamkhor, box-office success, why Bollywood is lagging behind internationally, and of course Raees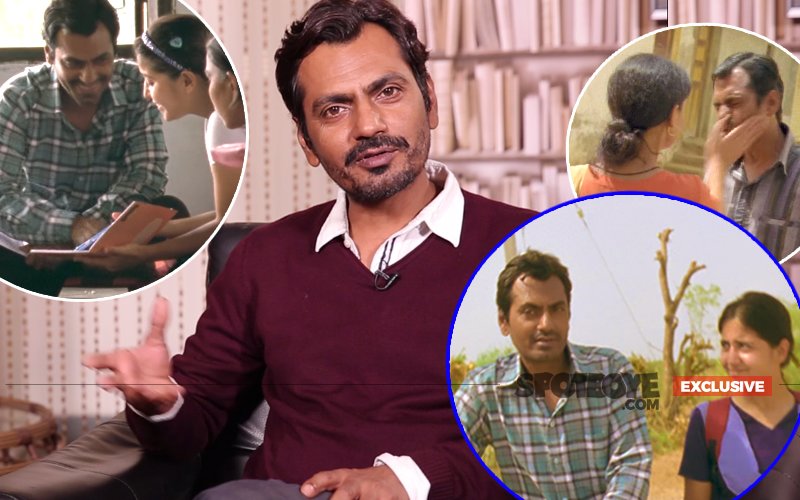 Nawazuddin Siddiqui's Haraamkhor which was shot in just 16 days, will finally see the light of day on January 13. The 42-year-old actor is happy that the film which was stuck for four years after the Censor Board declined to pass the movie citing that the movie's theme was 'unacceptable' has finally been cleared for release. In a quick conversation, Nawazuddin spoke to SpotboyE.com. Excerpts:

Since the trailer doesn't specify it, why is the movie called Haraamkhor?
Just ask the director Shlok Sharma. I did not agree with the title of the film. Initially he had titled it Shareefzaade but after the shoot – he changed it.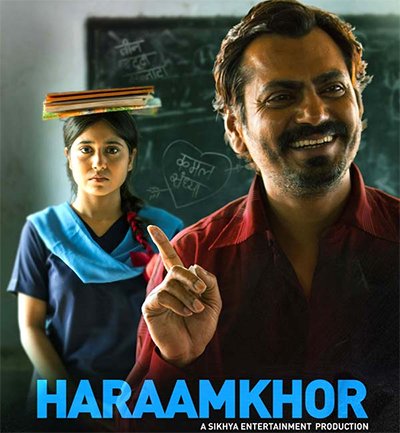 Image Source: Sikhya Entertainment

Which part of your character do you think is Haraamkhor?
Har aadmi me Haraamkhori hoti hai. Some people have less of it, some people have more. There are no black and white characters. There are grey shades in life and so are the characters.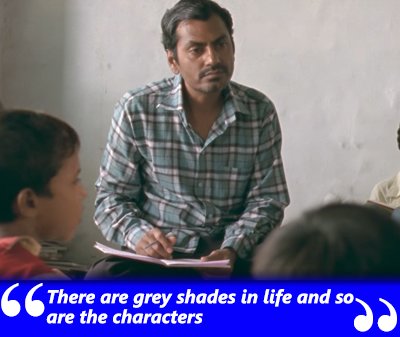 Image Source: youtube/Sikhya Entertainment

Producer Guneet Monga said that you didn't charge a single penny for this film...
Yes, I didn't. I wanted to work with Shlok. I liked his idea. I knew that while working in the film, many unknown areas will be tapped. In a grey character, there are many such unknown areas in life. So it was interesting. If I like something, woh paise bina liye bhi kiya ja sakta hai.

What is the personal journey you are talking about?
Every actor wishes to do different kind of roles. A few do clichéd roles – playing the goody stuff all the time. Real life mein aisa nahi hota. A good film covers all shades of a man. This is film one which made me tap an area I have never attempted before. It was like a self discovery.

You finished shooting it in just 16 days, but the film took more than 4 years to get a release date. Was it heartbreaking?
It was...for the director. This is Shlok's first film. And a director's entire concentration is only on that film until it releases. So, he was stuck with it for four years. We actors have done many other films in between. But for a director, his film is like a baby and when it doesn't release, it really matters a lot.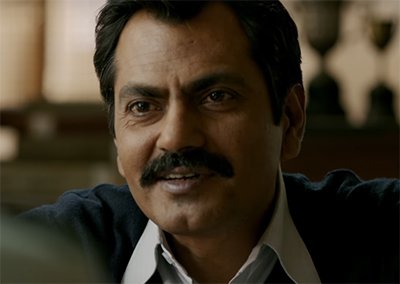 Image Source: youtube/RedChilliesEntertainment

How involved were you when Censor Board meetings used to happen?
I wasn't involved at all. Producer Guneet and Shlok were involved. I can't even imagine the struggle they went through.

You have Raees and Haraamkhor coming up, and both belong to different genres. What are your expectations?
I expect people to see all my films. With Raees and Haraamkhor, I expect the same. Haraamkhor is made under a budget of Rs 1 crore and we have sold it on the digital platform. Performances bahut khoobsurat hai...more than what a Rs 100 crore film will have. The film has very natural and realistic performances. I am proud to be a part of Haraamkhor.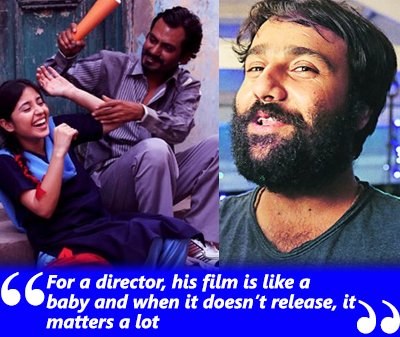 Image Source: youtube/Sikhya Entertainment & apple

Do you think that because of the Censor Board's diktats, lots of good stories are now getting turned into short films and web series? Do you think that's the future?
Of course. Because if you select a real topic, then you have to show reality. You can't compromise there. Now if you take that to Censor Board and they say, 'yeh cut kar do, woh cut kar do...yeh nahin dikhana, woh hi dikhana' then how the film will remain real. Will deviating from truth make us better human beings? Which is why the international outcome of our films is less. It's zero per cent. If such films are not encouraged, we will be left behind globally.

Will you ever attempt a web series?
I have recently done a TV series with James Watkins. It's a BBC-produced show. It is a big series written by Hossein Amini, who has written a Ryan Gosling film Drive. I have completed one part of the shoot in the city and the second schedule will take place in Croatia. I am looking forward to it.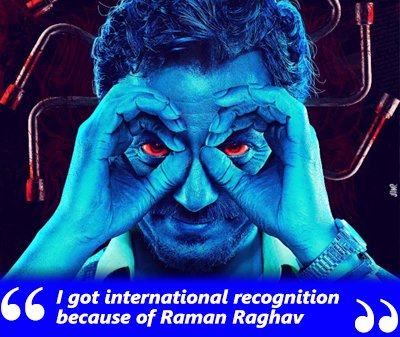 Image Source: twitter/fuhsephantom

Your last four films haven't done well at the box-office. Does failure create pressure on you while selecting the next film?
Manjhi was made on a budget of Rs 3 crore. It made Rs 22 crore at the box-office. Raman Raghav was also made on a budget of Rs 3 crore. I can still say woh film nahin chali because it was very dark. Women hated Raman Raghav 2.0. But Raman Raghav ne jo mujhe diya hai, aisi bahut kam filmey hoti hai. I will always want work with Anurag Kashyap. I got international recognition because of Raman Raghav. I have won 3 international awards which people hardly know about. One is Asia Pacific in the Male Actor Special mention category, one in Spain and one in Melbourne. So, I don't care if the film didn't work here. I got more than that.

You have worked in big budget films like Talaash, Kick, Bajrangi Bhaijaan, Raees, etc. What's the difference when you are doing a big budget film and a small film like Haraamkhor or Manjhi?
As an actor, your work doesn't depend on the budget. You are given a task, a character, now one only needs to see, woh kitne honesty ke saath aap play karte ho.


Thumbnail Image Source: youtube/Sikhya Entertainment