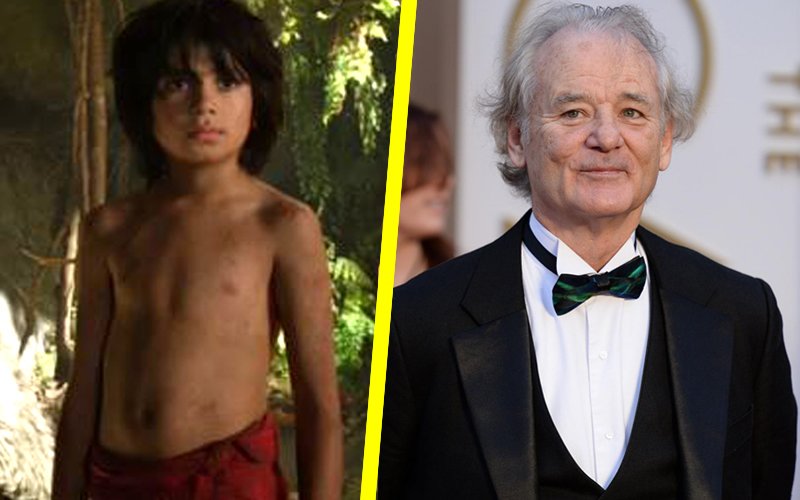 11-year-old Neel Sethi is making his big screen debut as Mowgli in the much-awaited The Jungle Book. SpotboyE met up with the child actor for a quick chat. Excerpts:

What was your first reaction when you heard that you have been chosen?
I was really happy. I've watched all Disney films and I couldn't believe that I was going to star in one. My sister was more excited than me – as soon as she heard my news, she slammed her laptop shut without realising that her headphones were in between. There was a loud crack and we realised that she cracked her computer. But she couldn't care less, she was so happy.




What about your parents? Were they apprehensive?
They told me that I could do whatever I want to do. They did not really think of this as a big deal .




Have you seen the original Jungle Book of the 60s?
Yeah, that's a classic. I love it. It's one of the reasons why I went for the screen test. When I heard about the auditions, I instantly thought, 'This is one film I want to audition for.'




How was it working with a director like Jon Favreau?
He's a very cool guy. He would calm me down whenever I got nervous.




Who was your favourite co-star in the film?
I had a really good experience with Bill Murray (he lent his voice to the character of Baloo). We played football together. We had a brisket that Jon smoked for thirteen hours.




Who do you prefer as Kaa – Scarlett Johannson or Priyanka Chopra?
How can I pick between the best and the best?

How did you juggle your school and the shoot?
I would study in between shots. Whenever the team was setting up for the next shot, I would sit with my teacher and study.




Are you enjoying your visit to India?
I have visited India several times with my parents. We would stay at my grandparents' house.




Do you enjoy Indian food?
I like gol-gappa, dosa, biryani, mooli ka paratha…Back home, my mom makes Indian food almost every day.

Would you like to be a part of Bollywood films?
Yes, that would be cool – although I haven't really seen any Hindi films. However, I love Priyanka Chopra because she's Kaa and she does Hollywood films.




Do you intend to take up acting as a full-fledged career?
Maybe. It's a lot of fun. But I also want to be a dentist. My parents are dentists, so I think I want to do that.
Image Source: Manav Manglani, purepeople & youtube/UTV Motion Pictures