Palak Tiwari On Mom Shweta Tiwari Being Okay About She Doing Intimate Scenes In Films: 'She Is Not Controlling Like That'-EXCLUSIVE
While talking to SpotboyE.com, Palak Tiwari revealed if her mother Shweta Tiwari is comfortable about her daughter doing intimate scenes in movies. Here's what Palak said!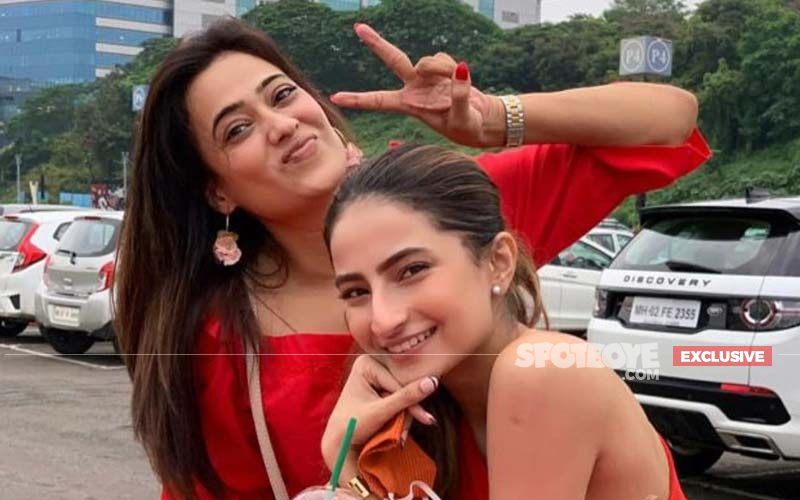 Shweta Tiwari's daughter Palak Tiwari is all set to take Bollywood Industry by storm. The young starlet is making her highly-awaited acting debut with Vishal Mishra's horror thriller 'Rosie: The Saffron Chapter', which also stars Vivek Oberoi, Arbaaz Khan and Mallika Sherawat. Recently, Palak got candid with SpotboyE.com and spoke at length about her debut, comparisons with her mother, and more. She also revealed if her mother, who is very protective towards her, has given her the freedom when it comes to doing intimate scenes in showbiz.
When asked why Palak chose Rosie as her debut movie, the 21-year-old stunner mentioned that she always wanted to start her career with horror, physiological film and something a little unconventional. "People assumed that I will make my acting debut in Television because of my mom. But, I chose this project because firstly it's based on a true story. That's instinctively piqued my interest. And then, I thought it's quite peculiar to start with. I wanted to start with horror, physiological film, something a little unconventional. I wanted to start my career with something I believed in from the script perspective. And, I feel we always have time to do rom-com," Palak shared.
Adding to this, she stated that she is extremely excited to see how people will perceive the film, and is looking forward to knowing their reaction. Talking about any apprehensions of being compared to her mother Shweta, Palak Tiwari said, "I will not call it fear. I would say pride more than anything. I will feel proud to be her daughter. That has never really stopped or scared me, I feel very comfortable and I am okay with the comparisons as I have realized it's inevitable. As long as I am not competing with my mother, she will never compete with me. She is my biggest cheerleader. That's all that matters."
Further, Palak spoke about if her mother is okay if she is required to do intimate scenes in movies, the budding actress explained that Shweta is not controlling in that sense and that she has given her freedom to make her own decisions.

"She (Shweta Tiwari) is not controlling like that. The one thing I love about my mother is that she keeps telling me that this is your career, your decisions. I feel she trust me a lot. So, she told me it's your career and you are smart enough to make your own call. But, I do go to her if I am at crossroads and she does suggest what she thinks is the best."
Image Source: Instagram//palaktiwarii