Shweta Tiwari's Daughter Palak Tiwari On Nepotism: 'I Have A Few Benefits But I Don't Consider Myself A Star Kid'-EXCLUSIVE
While talking exclusively to SpotboyE.com, Palak Tiwari shared her views on nepotism and asserted that she doesn't consider herself a star kid. Read on to know why!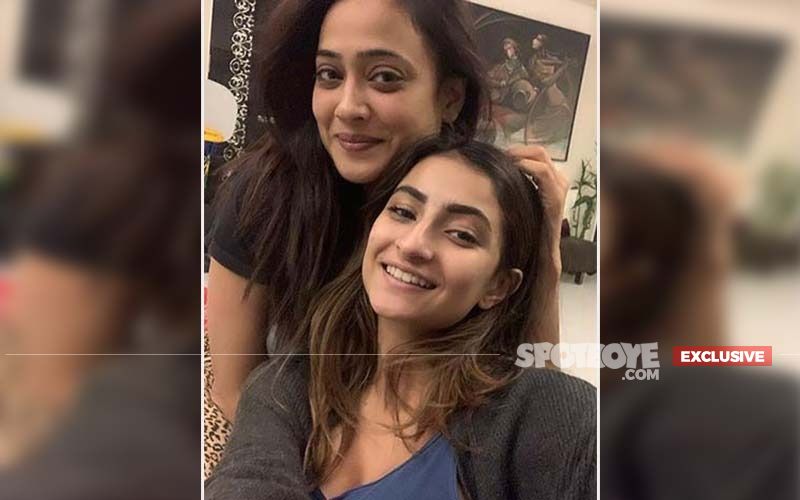 The constant debate about nepotism has always been the talk of the town. Celebrity kids time and again have to go through the scanner to prove themselves as talented and not just a product of nepotism. It is widely assumed that for star kids it's quite easy to make a mark than outsiders. It is often said that everything is served on the plate for a star kid; however, the outsiders struggle for grabbing the opportunity. Amidst the hue and cry, there's one starlet who doesn't consider herself a star kid, despite having some benefits and she is popular TV actress Shweta Tiwari's daughter Palak Tiwari.

SpotboyE.com recently reached out to budding actress Palak Tiwari to know about her thoughts on the same. The 21-year old stunner, who is all set to foray into Bollywood, asserted that she doesn't consider herself a star kid as her mother is an established actress in a very industry altogether.
Palak shared, "Frankly, I don't consider myself a star kid. My mother is a very established actress but in a very different industry altogether. I would have had these benefits I feel in television. I still have the benefits. I have much more recognition now in this stage of my career, I wouldn't have it if I wasn't for her daughter. However, I think at the end of the day it's your work that speaks. You may get one film, two or three films based on your contacts but then 5 or 6 films they have to look out at their financial situations. Only because of your capability, work and likability, one can sustain longer in the industry. "
Further, when asked about her views on not being launched by any renowned filmmaker or opposite popular actor, Palak stated, "Honesty, I believe if you work hard, everything comes with time. The best you can do initially is to prove yourself, show your acting prowess. And, I felt this was the film I can test myself and challenge myself as an actor. I wanted to start my career from a very challenging aspect not very easy. "

Image Source: Instagram//palaktiwarii/