Palak Tiwari On Mom Shweta Tiwari In Khatron Ke Khiladi 11: 'She's Been Carrying So Much On Her Shoulders, She Deserves To Have Fun'- EXCLUSIVE
Palak Tiwari opened up to SpotboyE.com about her mother Shweta Tiwari's stint in the reality show Khatron Ke Khiladi 11. Here's what she shared!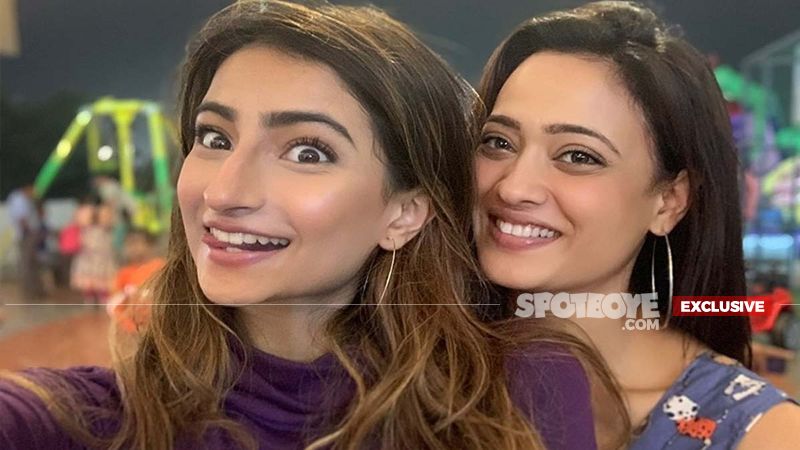 Actress Shweta Tiwari is currently seen doing some high-octane action stunts and overcoming her fears on the reality show 'Khatron Ke Khiladi 11'. This is the first time when Shweta has come out of her comfort zone and has participated in a stunt-based reality show. While her fans want her to win the popular show, her daughter Palak Tiwari just wants her mother to enjoy it. The 21-year-old stunner is happy to see her doting mother doing something out of the box.
In an exclusive interview with SpotboyE.com, Palak shared her views on her mother's game in the show and mentioned that she does care about her winning KKK11 as Shweta wanted to push her limits through this show, and she feels that her mother has indeed achieved it.
"She (Shweta Tiwari) has blown us away. We were not expecting her to do this. She is completely different at home. Even after she came back from KKK11, I asked one lizard has shown up in our house and now she is back to being scared. She really wanted to push her limits and I think she has done that. My brother Reyansh really likes watching his mother on the show. He likes seeing her doing all the stunts and keeps asking her 'yeh tumne kaise kiya'," Palak said.
"I don't care about her winning the show, even if she doesn't. I just wanted her to do something out of the box and moreover, I wanted my mother to go to South Africa and have fun. She's been carrying so much on her shoulders way too long. I am turning 21 almost and she's been my mother her whole life. So, she deserves to go out and have fun. And, I am very happy that she does KKK11."
Image Source: instagram/shweta.tiwari/