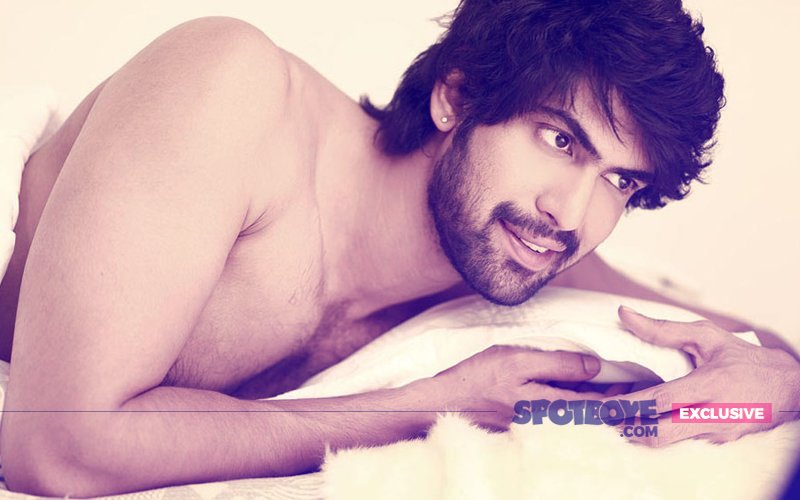 After creating a frenzy of sorts with the first part, Baahubali: The Beginning, SS Rajamouli's second instalment of the war film, Baahubali: The Conclusion, hit theatres last week and it's well on its way to create box-office history.
SpotboyE.com caught up with
Rana Daggubati
, who essays the role of the antagonist, Bhallala Deva, in the film. Excerpts from the conversation that followed:
How do you feel now that Baahubali 2 has finally hit screens?
I am really excited that it's finally done and out here. Obviously, we were looking forward to it for months now.
Baahubali is the biggest franchise in Indian cinema. Were you nervous before the sequel released?
That sort of nervousness will always be there. When we shot for Baahubali, everyone was experimenting with something that they had never done in their lives before. They had their lives on the line - whether it was the production or the actors. Especially because it was such a hugely expensive film, and nobody knew if it would be accepted by the audiences. The present day nervousness is to live up to the expectations of the brand that we have created and the immense love that we have received from the audiences everywhere.
Did cast members expect the film to become this massive when they first signed up?
No. But we hoped.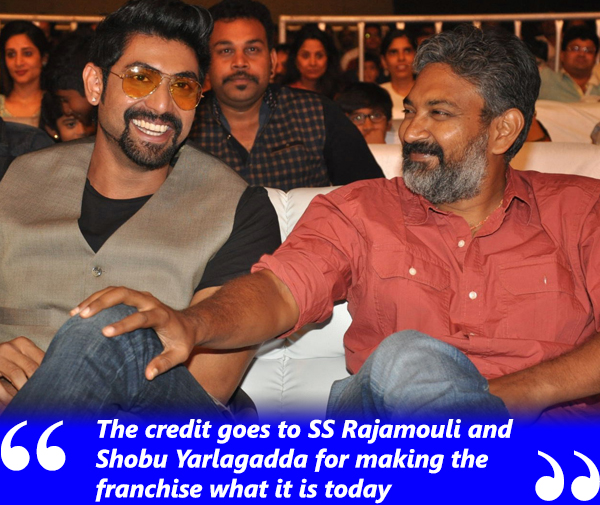 Image Source:moviegalleri
You gave 5 years of your life to Baahubali. Did the length of time invested in just one film never trouble you?
That was never the thought. It's not that I was involved only with Baahubali for 5 years. I did a couple of films after we finished the first part and before the shoot of the sequel was to begin. Frankly, you need to invest that kind of time for a film of this magnitude, else such kind of cinema can never be made. The credit goes to SS Rajamouli and Shobu Yarlagadda for making the franchise what it is today. We are mere instruments who are depicting the story on-screen.
You did a few projects in between the two Baahubali films. Did any of them get affected because of the enormous physique you had built for Baahubali?
Well, no. They didn't get affected. But this was precisely the reason why I didn't do a lot of films in between Baahubali 1 and 2. I was stuck in that look for the first 3 years.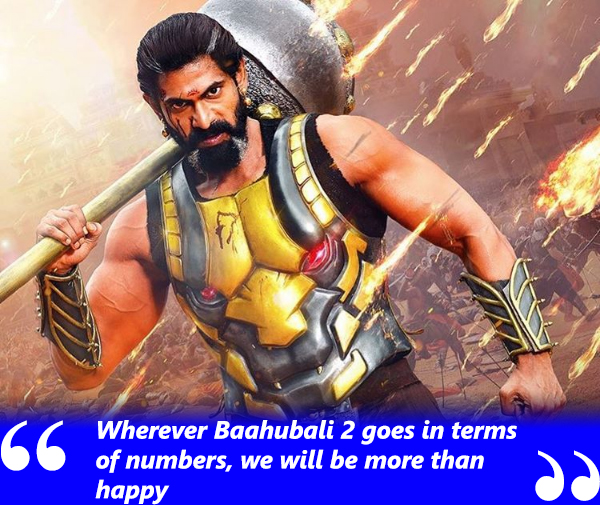 Image Source: instagram/ranadaggubati


Talking of the box-office numbers, Baahubali 1 earned about Rs 650 Crore worldwide, and Baahubali 2 has already amassed Rs 506 Crore worldwide in just 3 days. At what figure do you think the frenzy will stop?
(Laughs) All of us are based out of Hyderabad. These numbers aren't discussed like they are in Mumbai. We want it to earn as much as it can, but ultimately we rely on how good the movie is and how true we were while making it. Our only intention was to make the biggest war film of the country, and we did that with Baahubali: The Beginning. Now with Baahubali: The Conclusion we wanted to make an even bigger war film than the first one, and I think we have achieved that successfully. So wherever it goes in terms of numbers, we will be more than happy.

It is said that the sky-high ticket prices are bound to contribute largely to the film's collections. Don't you think these factors affect the common man?

I can't comment on that. Down South, there is a cap on ticket prices, but it's different in Mumbai. I guess, each state has different rules and regulations, so we can't say much about that.
We spent over Rs 450 crore in making these films, which is a huge number. Each one has his or her way of making the money back.
Moving a bit away from Baahubali, Naam Shabana (2017) was a prequel to your film Baby (2015). Everyone from Akshay Kumar to Anupam Kher was seen in that film. Why were you not a part of it?
In the film they were finding her (Shabana), and I am assuming they will find me at a different juncture in their lives. You will have to call Neeraj Pandey and ask whether there's a part coming up where they will show my character being discovered.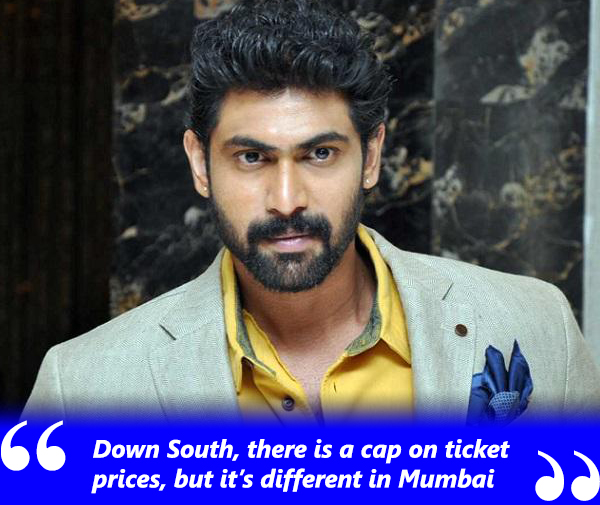 Image Source: mykollywoodThumbnail Image Source: moviemagik