Saif's Advice To Sara: Don't Get Carried Away By The Drama & Politics Of Your Profession- Part 2
Hear the SECOND PART of our PHONE CONVERSATION with Saif Ali Khan. His next film Rangoon releases tomorrow, and we wonder how he's feeling tonight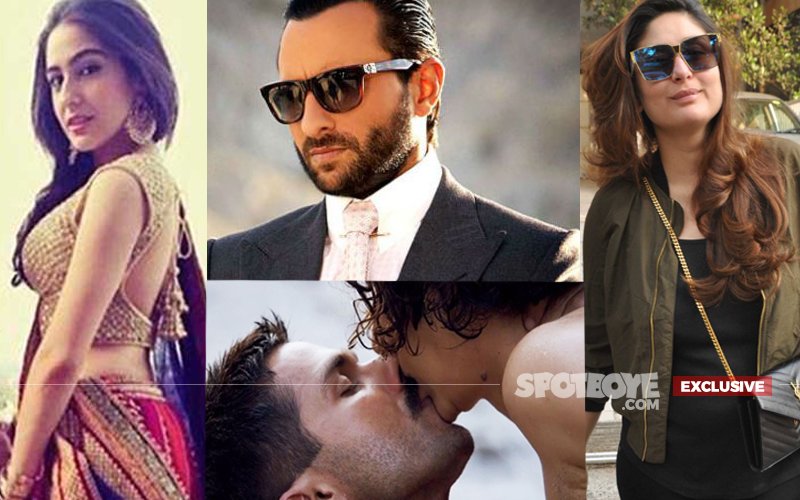 Yesterday, around the same time, we brought you our chat with Saif Ali Khan-Part 1. His daughter Sara was calling him and we had to pause. Saif soon returned to complete the interview, and we had promised you to bring the Part 2 today. Here it is...

You were saying there are some dangerous people out there...

I am saying it's not them, the most dangerous person is yourself because it is you who says 'yes' to a project. To get a good film and a good unit is not easy. So sometimes you have to take the best from what you're offered. Some things will be rememembered, some wil be not. I wonder how many from today's generation remember Dilip Kumar.
And like you said how I find time to read when people are busy doing... Busy doing what, I don't understand.

I said, stars are busy protecting their stardom..

Can I say that there's more to life than being just a movie star? We need to experience life. I have been an actor for 25 years, We have done all these things- drink together, party all night, eat movies, sleep movies--- but surely I don't want to spend my entire life doing that.
Good work is coming my way. Now, I have Nikhil Advani's Bazaar. and of course there's Rangoon (pauses). People want to see what happens to Rangoon and Saif.
There has to be a sync in what you say in your interviews and what your actions are. I can't say that I love cinema like Dangal and sign some crap film.
And yes, there's Akshat Varma's Kaala Kanti, he is talking to me about it. He likes me and my work. Let's see where it goes.
I am not in a rush. I hope these things work out, but it's early days to talk about them at length.

Let's talk about Chef...

Chef has been shot in Amritsar, New York, Goa, Cochin... different locales, colors... Actually I am grateful to Raja Menon. After Airlift, he could have worked with anybody. I want to give him my best. It makes me feel special that I was his first choice when things were not great at the box-office.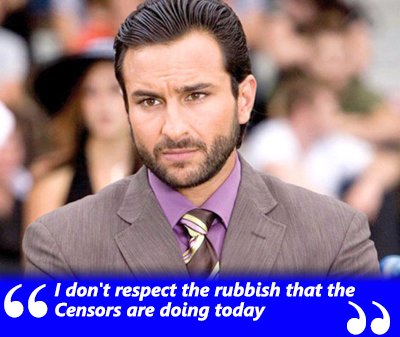 Image Source: images

Your daughter Sara is entering Bollywood...

I am very happy, it's a great job she is taking up. Gone are the days 'beta films mat karo' (laughs). I have seen that she is better than me, she has been to a good University, she had options and she could have done something else in her life. I bless her in whatever she wants to do. My mom says 'let her bring her education and experience to cinema'.Sara loves movies.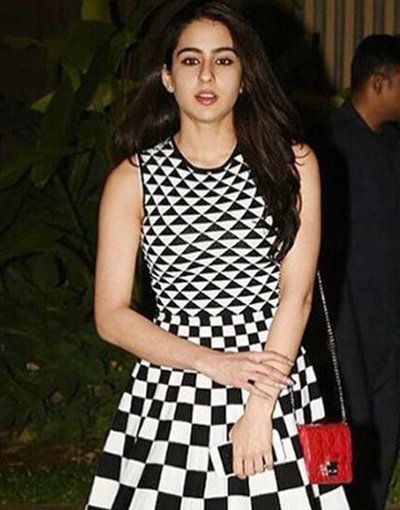 Image Source: Images


Any do's and don'ts you have given her?

Don't get carried away by the drama and politics of your profession, and you need to redefine stuff as an actor.

Buzz is, you are unhappy with the fact that Karan Johar is launching Sara and so she would be compared to Alia Bhatt...

I read a lot of rubbish in the past few days. I have myself spoken with Karan and I am happy that she is debuting in his film. He is brilliant with newcomers and I like him.
He will groom her. He will give her the right clothes, the right look and the right role. So why wouldn't I be happy?
Aajkal, we are living in the post-truth world. People are writing just rubbish.
I also want to say here that Alia is a fantastic actress. I have met her. I like her. I have seen her work. She is one of the best that our country has at the moment. Sara will be lucky to be compared to Alia.

Does your son Ibrahim too want to become an actor?

I don't know. He could be a cricketer or a player in any sport. Everyone seeing the film industry wants to become an actor. It's the allure. But you need to be lucky and gifted. It's early days yet, let him complete his school and college first... then we shall see.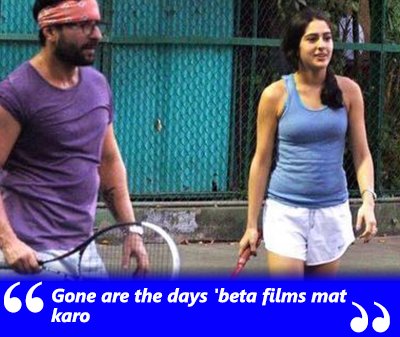 Image Source: vk

You have been around for 25 years. What are the changes you see in cinema?

Now- you have scripts, you have subtle acting, you see so many girls in every unit and you know it is a safe place.

Your best work in 25 years?

Acting-wise, it would be Omkara. Hum Tum was fun and light. And then I did some very interesting stuff in Ek Haseena Thi, Kal Ho Na Ho and Being Cyrus.

My son says that the stuff you did in Ek Haseena Thi, Being Cyrus...is being done now by the youth today's era. And then I see that you deviated...

(Laughs) Yeah, I deviated. Actually, quite a bit. But no permanent damage done, lets hope. You get many chances in this business if you can look after your health and fitness.

Your opinion on the Censor Board? You have done Rangoon lately, and often Vishal Bhardwaj's films run into some issue with the Censors...

My mother (Sharmila Tagore) was a real good Censor Chief. I don't respect the rubbish that the Censors are doing today. They seeem to have a low opinion of people; they feel movies influence you in a negative way and we can't decide what is right or wrong, it s just not a positive feeling.|

Do their ways inhibit cinema?

Mutilating Hollywood films makes it not possible for them to compete with us beyond a point. Akshay and I wouldn't mind (laughs).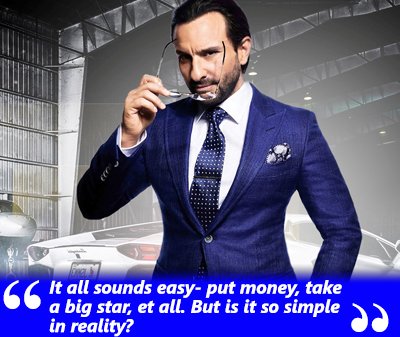 Image Source: hdpics


Big Studios shut shop sometime ago. Stars used to take a lot of money and...

Studios have to be blamed too, they should have known what they were doing. It is not necessary that someone who undestands the law of the land in LA will understand the law of the land in India. They tried to bring a corporate set-up but they couldn't fathom the content, it all sounds easy- put money, take a big star, et all. But is it so simple in reality?
Budget is the key. Today if you want to make a Kaala Kanti, you can't make it for more than Rs 10 crore na?

How was it working with Shahid and Kangana?

It was nice. I have never had any drama with anyone in my life. Shahid is a good guy, Kangana is sweet. There was good conduct on the sets of Rangoon.