Shweta Basu Prasad: People Who Comment About Nepotism Are Jealous Of Those Doing Well
She played Varun Dhawan's bhabhi in Badrinath Ki Dulhania, and now Shweta Basu Prasad is speaking up for her co-stars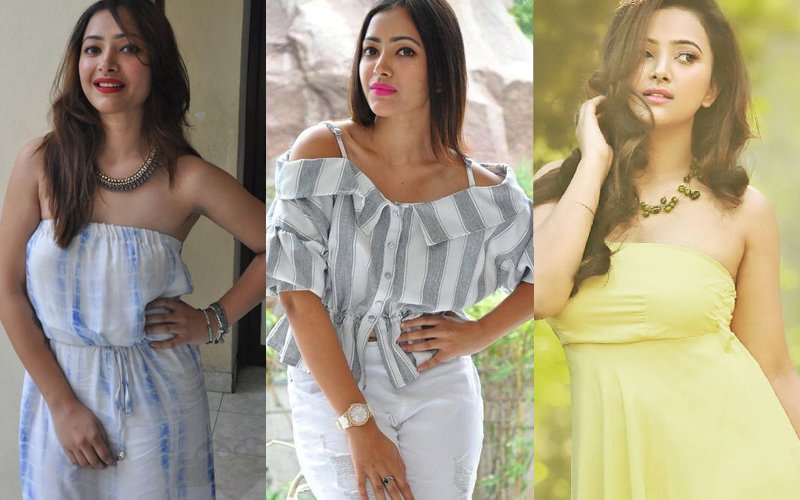 She won a National award for her turn as a feisty schoolgirl in Makdee more than 15 years ago and after a hiatus from fame, Shweta Basu Prasad is well and truly back in the limelight.

She grabbed eyeballs as Urmila, the coy but strong sister-in-law of Varun Dhawan in Badrinath Ki Dulhania. Shweta is also seen on our small screens as the female lead of the historical drama Chandranandini.

SpotboyE.com caught up with the actress and in a candid chat, she spoke about nepotism, her comeback in Badrinath Ki Dulhania and that much-talked-about climax scene involving a weighing scale.

Badrinath Ki Dulhania entered the 100 crore club. You must be elated...
I feel great because it was my comeback. The character, the story, the team, and the music was special and it's been such a great journey.



Image Source: Instagram/Shweta Basu Prasad

How was the experience of having Varun Dhawan as your Devar in the film?
Oh, it was really nice. Varun, in fact, was instrumental in my casting in the project. He's been a fantastic co-star. I remembered my first meeting with him when he recognized me as the Makdee girl and he said 'OMG I have seen your film Makdee and loved it.'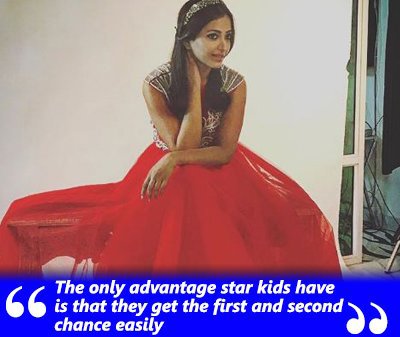 Image Source: Instagram/Shweta Basu Prasad

The climax scene in Badrinath Ki Dulhania, where you are weighed on a scale, got everyone talking...
Badrinath thankfully wasn't a pseudo women empowerment film! It was more about gender equality and highlighting it in the society. It speaks about individuality, that you need to start as an individual first and forget the gender. The climax where I was weighed on the 'tarazu' affected a lot of people. I'm not sure how many people still practice that or not. But it sent out a very strong and powerful message in the film.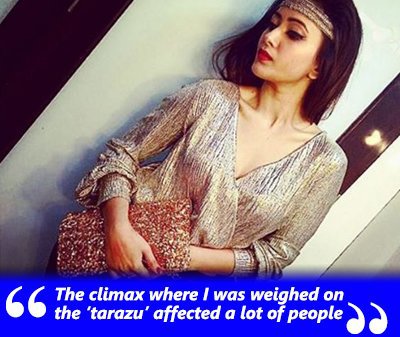 Image Source: Instagram/Shweta Basu Prasad

Both your co-stars in Badrinath Ki Dulhania, Alia Bhatt and Varun Dhawan are star kids. Being an outsider, do you think nepotism exists in the Industry?
I don't think so! I think people who comment about nepotism are largely jealous of people doing well. I'm an outsider who has grown up in the industry and I have a lot of friends who have a famous actress mother or a famous father, but they have not made it big in Bollywood. To give a small example; if a builder wants his son to join the family business you wouldn't call that nepotism! It's not like Alia Bhatt doesn't work hard, she's a really hardworking and talented girl who has proved herself but so has Kangana Ranaut! The only advantage star kids have is that they get the first and second chance easily. Third time you have to earn it.

Thumbnail Image Source: hdpics,yadtek,Instagram/Shweta Basu Prasad