Soundarya Sharma: 'I Was Told If You're Not Dating An Actor, Producer Or A Star Kid, You Will Never Make It Big Here'
Here's a candid chat with actress Soundarya Sharma who confesses that she was told sustaining in the industry will be difficult if she is not dating an insider and not part of any lobby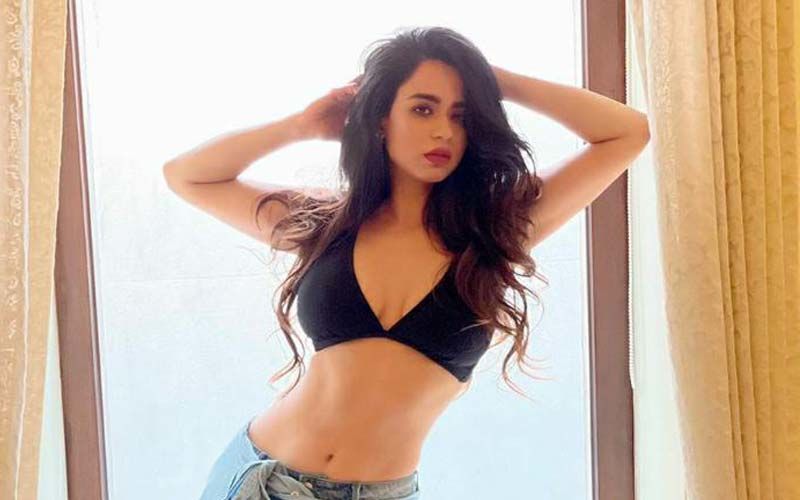 Soundarya Sharma, who made her film debut with Ranchi Diaries, will soon make her digital debut with Raktanchal Season 2. The actress while talking about her projects she is currently working on, also opened up on how tough her journey has been in the industry as an outsider. Soundarya confesses that she was told sustaining in the industry will be difficult if she is not dating an insider and not part of any lobby.
Excerpts from the conversation:
What is keeping you busy these days?
I have been busy shooting for Raktanchal Season 2 in Varanasi for the last one month. Apart from that I also have four more projects lined up this year. So, simultaneously I am shooting for them also.
How stressful it is to shoot in such testing times?
It's been tough for all of us working in such a challenging situation. I feel it's emotionally challenging because I haven't seen my family since January. Last year also, I was in Los Angeles and I only got to meet my parents for the New Years and again this second wave hit us. It has really been tough. I miss home. But I meditate and do video calls 3/4 times a day to my family to keep myself positive.
What are you playing in Raktanchal Season 2?
I am playing the character of Roli which is again very different from the characters I have played before.
Has it been difficult to make it in the industry without a godfather?
Difficult is an understatement. Being a medical student and an outsider it was always tough. There were times when I was told, you are not dating a producer or an actor or a star kid neither you have a sugar daddy or a godfather, what makes you think that just by being pretty hot and talented (etc all the stuff that they say) will make you a big star over here! You have to be a part of a lobby. Even casting guys had favouritism. It's just my undying spirit and faith in me and of course my parents' support has got me here in a short span of two and half years. God is kind. I believe if you want it as bad as you need oxygen to breathe, nothing in this world can stop you.
With so many content platforms now, do you think more actors have a chance at showing their talent?
OTT is a boon for actors. It's definitely made a way to give hope and opportunity to all those people who never had a chance to even showcase their talent. And in today's time the audience wants new content as well as talent.
Do you put any extra effort to stay fit and get work?
I always believe fitness should be a way of life not for a profession or gram pictures. I believe in healthy eating and living. I have always been a fitness freak. It makes me happy when people compliment as that's how all of us should be. If we are physically fit we can achieve anything we want and be happy inside out. Diet plays a major role in this and that too simple 'Ghar ka khana'. Also being a vegan/non smoker/teetotaller makes me work less.
Image source: Instagram/iamsoundaryasharma