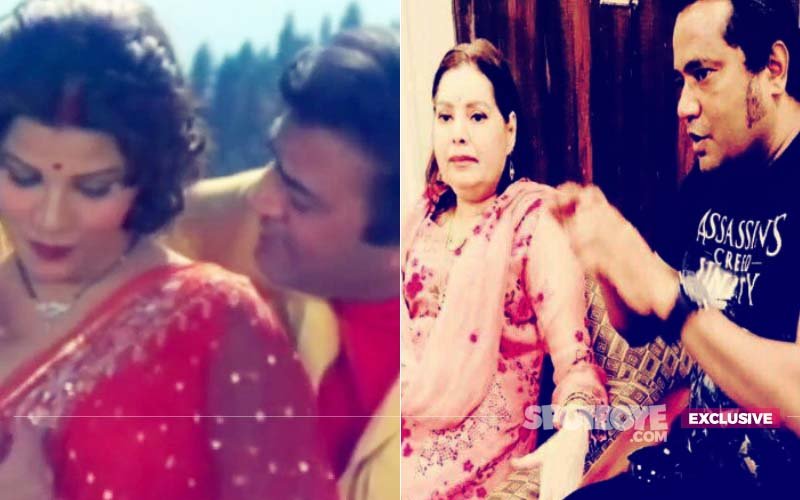 For quite some time now, it has been believed that Sulakshna Pandit remains locked up in her room and does not meet anybody. It was also believed that she is down with some mental illness.
Setting the record straight, Vijeta Pandit comes out to say that her sister is fine now and has even gone to FM Gold few days ago to give a marathon interview.
Not so long ago, Vijeta was in the news for filing a legal suit against Ramayan serial maker Ramanand Sagar's son Moti
Excerpts from our chat with Vijeta this evening:
How is Sulakshna Pandit doing?
I am tired of this question, but good you are asking this now. FYI, she has gone out and given a longish interview to FM Gold. She has spoken quite a bit in that interview. It will be telecast on July 7. Do hear it.
Her health is fine now.
Aur haan, it lasted for many years. But she hadn't go mad.

Our parents passed away. She started living alone and it wasn't easy. Bahut lonely ho gay thi. It all added up.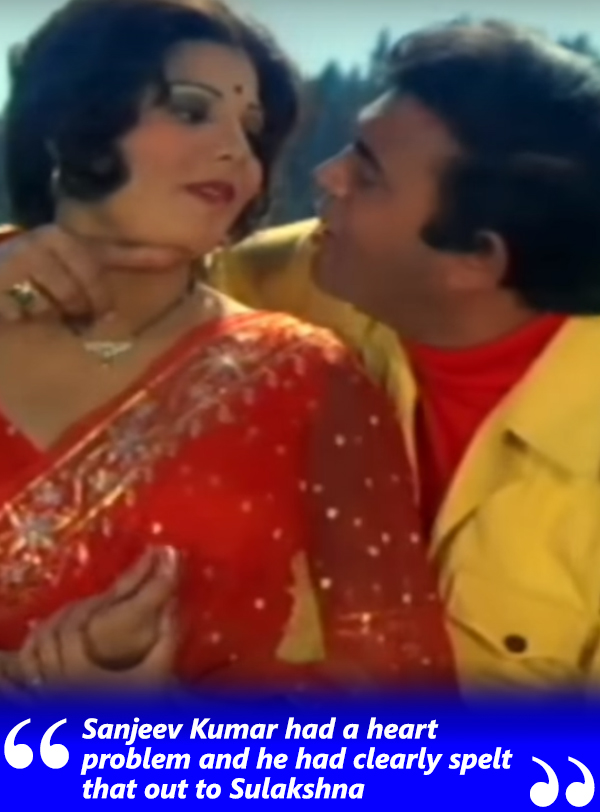 Go on...
In fact, in her FM Gold interview, she has clearly specified that there too many rumours doing the rounds that she has gone mad but she was actually very much in senses.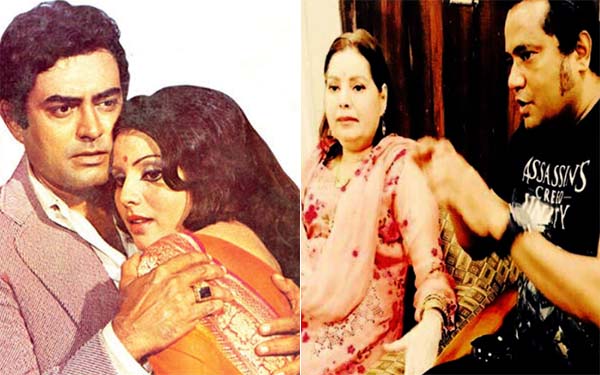 Left: Sulakshna Pandit With Sanjeev Kumar In Happier Times Right: Sulakshna Speaking To RJ Vijay Akela
She looks vastly different now...
Look, Sulakshna is 60 now. Don't most heroines of her age look vastly different than what they did in their hey days? Those names are obvious and I neeedn't mention.
The depression was due to her break-up with Sanjeev Kumar?
Right. They were in love. Sulakshna was also Sanjeev's first true love.
And he didn't marry her...
Yeah, but that's because he knew that he wasn't alright. He had a heart problem and he had clearly spelt that out to Sulakshna.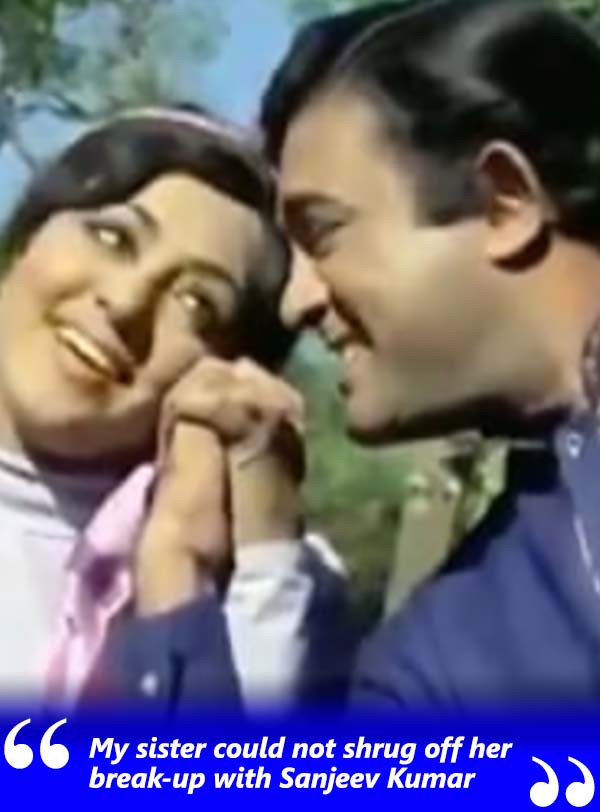 Sanjeev Kumar And Hema Malini In Seeta Aur Geeta
But the buzz was, he turned Sulakshna down because he was later smitten by Hema Malini...

I don't think so. Sanjeev loved Sulakshna. Bahut pyaar tha dono mein.
Film stars are generally not affected by breakups...
It's not just film stars today, but even the common man has learned to move on. Yeh nahin toh woh sahi. However, my sister could not shrug it away. Sulakshna is a very emotional person.
Sanjeev's demise added to the depression and shattered her.
Does she recognise people?
Of course, and she even loves to see movies at home.
Which ones? The ones which Sanjeev Kumar starred in? Or the ones where she played the leading lady?
(Laughs) Nothing specific. But recently she did see Uljhan, the film where Sanjeev and she fell in love.
Parting shot?
Sulakshna had also hurt her hip bone at one point, and underwent four surgeries. Life has not been kind to her. But anyway, I am now happy that things are changing for the better and she is a much changed person than she had become a couple of years ago. It was great to go out with her on FM Gold. I had accompanied her. Itna achcha laga bahut dino ke baad.
Thumbnail Image Source: youtube/ultra bollywood