Rati Agnihotri's son Tanuj Virwani is ready to take on the digital world with his turn as a brash young cricketer in Farhan Akhtar's web series Power Play. In an exclusive interview with SpotboyE.com, the actor talks about his parents' fractured marriage, nepotism in Bollywood, dealing with box-office failure and a lot more. Excerpts:

Tell us about your character in Power Play?
It's a web series based on the world of professional cricket; it's a fictional account of the Indian Premiere League (IPL). I play the role of a young bash cricketer.

How did you prepare for the role?
While giving auditions, the casting people asked me whether I could play cricket and I was like, I love cricket. But I had never been a pro, I was more like a gully cricketer who had never played for school or college. So, my technique needed a lot of work, so that it looks believable when I played the role of a star cricketer. And another thing is that he is a bad boy who indulges in stuff, so I had to get into that mind space for the duration of the shoot. Also, I think when you have a certain amount of success it shows in your body language and the way you see life. And the same has been displayed by my character. He is a pretty young character; I'm 30 in real life and this guy is 22.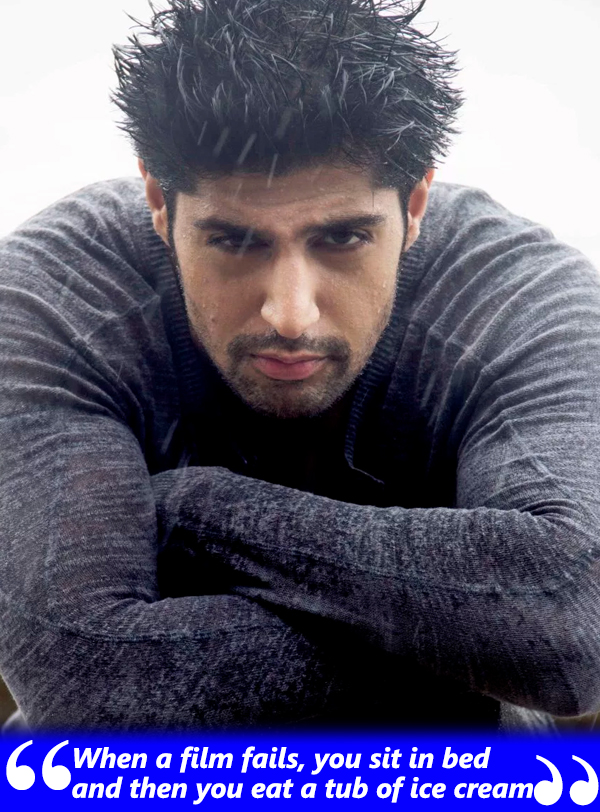 Tanuj Virwani

You are making your debut in the digital space, what influenced this move?
You need to keep evolving with the times. When you start your career, you have options and there are many doors. You need to know which door is best for you. After doing the film One Night Stand with Sunny Leone, I wanted to break out of that image. I did not want to be categorized as the guy who does erotic thrillers. Thus, this was a good change of pace for me and secondly I'm a big Netflix fan. And I feel this web series has a lot of potential.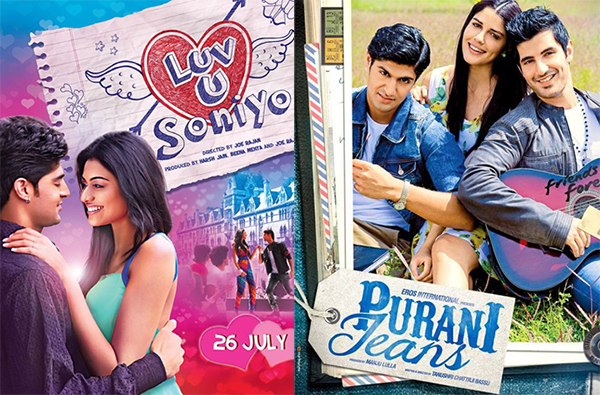 Luv U Soniyo And Purani Jeans Poster

Your first two films, Luv U Soniyo and Purani Jeans, both failed at the box-office. How did you cope with it?

There was nothing about coping with failure as I have grown up watching many movies. You either like a movie or you don't like a movie and that could be based on a variety of factors. It could be the star cast, it could be the story, the songs, anything. When I saw these two movies, I kind of knew that they won't perform well. I was kind of disappointed after watching Purani Jeans, as I felt it had potential. But such are the terms of the game. If you want to be in the industry, you have to be prepared for both.
One Night Stand became the talk of the town thanks to its erotic quotient. How comfortable were you doing that film and were you happy with the film's performance?

Firstly, people misjudged the film since it's a
Sunny Leone
film and the title is One Night Stand. But if you see the film, it doesn't really have too many erotic scenes and we were just asking the question, if a guy has many affairs he is called a stud but when a woman does the same, why is she labelled a slut? And as far as the performance, it could have done better. It was disappointing and we were banking on Sunny Leone's popularity. But of course, a bit of soul searching, a bit of sulking does happen when a film doesn't work. You sit in bed and then you eat a tub of ice cream and watch Netflix!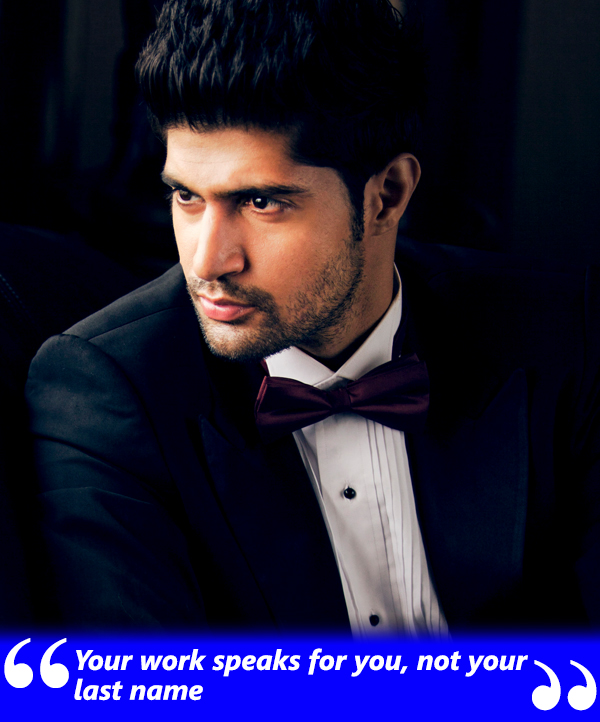 Tanuj Virwani

Do you think star kids have it easier in Bollywood?

Yes, I think initially it's easier because you are a star kid. It becomes simpler because you have access to people within the fraternity and when you approach them, they grant you the meeting out of respect for your parents. But Bollywood is not some charity, it's a proper business. If you're good enough, you'll get the chance but if you're not, then you won't! I mean look at the kids from Student Of The Year, all three of them are stars and Sidharth wasn't from the industry. And if they were not good, they would have been one film wonders. So your work speaks for you, not your last name.
Does your mother Rati Agnihotri give you her feedback?

Yeah, she is my biggest critic but I actually look forward to her criticism. If people within your close circle, your family, your friends, don't tell you where you're going wrong, who will? The outside world will always sugarcoat things. In that case, who are your anchors? I think my mom is my number one reality check!
Your parents' split had made headlines. Your mother had revealed that your support had given her the courage to part ways with your father. How difficult was it for you?

I believe that after a certain point, you transform from just being a child to being your parents' friend. So, if I feel like my mom or dad needs some counselling then I'm all ears as it's a small family and I don't have any siblings. And, since there was this growing unpleasantness at home, I just went and told her, 'You have one life and if you're not happy, you gotta take a decision and do what makes you happy and you don't need to worry as I'm not some child. I will understand.'
So, temporarily she did do that. But I'm happy to say that things are better. They have been married for 30 years so I think, it's the work stress, personal stress which makes things difficult sometimes.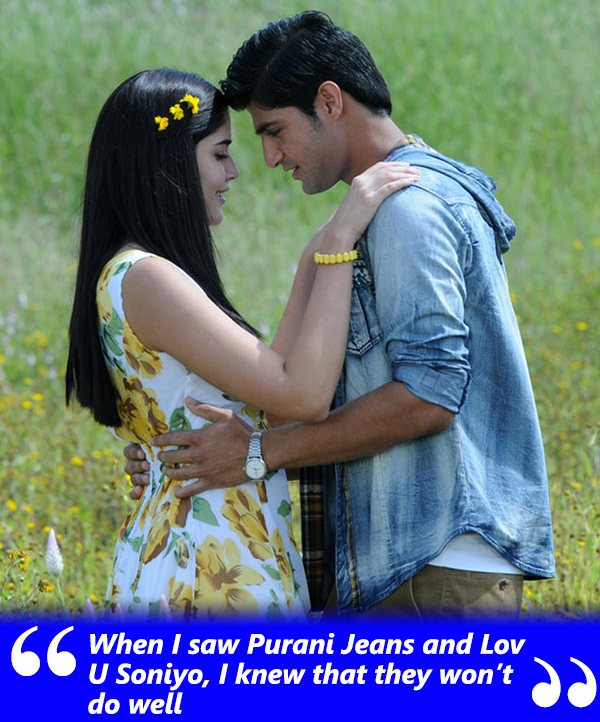 Tanuj Virwani In A Still From Purani Jeans

Rumours suggest that you are dating Kamal Haasan's daughter Akshara...

No we are not dating! She's a dear friend, I've known her for the past four years since Purani Jeans.
Image Source: instagram/tanujvirwani, movieposter , alchetron, hdimages , bally & mexicon