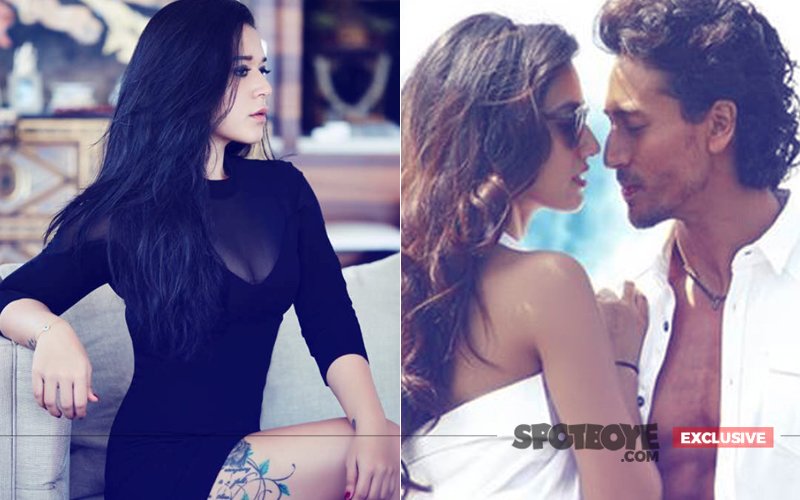 What are you doing these days? Of late, we have been seeing a lot of your pictures online...
Well, it has been a long time after I said 'No' to Student Of The Year. Sometime ago, I did a documentary on transgenders. They are portrayed so negatively, I wanted to show their real picture of independence. Okay, let's put it this way. My documentary focused on the community's hopes and dreams and joys as opposed to the murky sordid side of their lives that keeps recurring in all discussions on the transgender community.
Sometime later after that, Sabbir (Khan) sir was kind to offer me an opportunity to work with
Tiger
, Munna Michael (
Krishna
has been an Asst Director on the film). We have just wrapped up the film's shoot and I must say that it has been an amazing experience, which has taught me a lot in terms of focus and discipline. I think I am a better person after Munna Michael.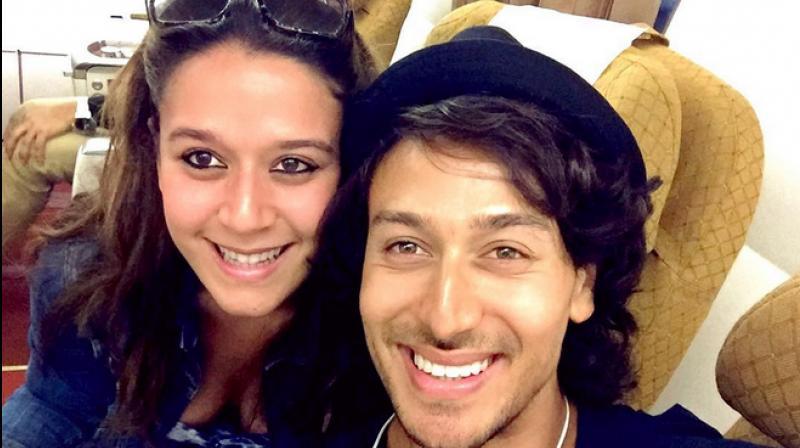 Tiger Shroff With Sister Krishna Shroff
So, would you and Tiger go for the shoots together? What was the arrangement?
(Laughs) No, not really. As an Asst Director, I was required to be on the sets before Tiger arrived. And I must add here that Tiger is no more just my brother, he is now also my best friend. We have come a lot closer after Munna Michael. He trusts me the most today, and mind you, I am quite critical of him if and when I feel so so. I was always very honest as I stood there behind the monitor and Tiger would always ask me what I thought of the shot he had just completed. Munna Michael has been an amazing experience and I wouldn't trade it for anything.
If you felt that something needs to be altered, did Sabbir say 'yes'?
No, nothing like that. My inputs were direct to Tiger only. And Tiger was very comfortable with my presence and support.
But you must have seen the shoots closely enough before when your dad (Jackie Shroff) worked in a string of films...
To an extent, yes. I wouldn't go with him to award nights, but yeah I would visit him on the sets to spend time with him when he was away from home for longer periods. The last I remember being on his set was when he did Brothers.
So, now would you want to direct a film independently?
When I got influenced to make this decision, it was never for the reason that I want to become a director per se. It was more for experience. After college I always thought that I should do this but then I was very young too then. Post my graduation, I realised that there's a lot more that I could explore. Soon I got involved in doing different things. Like I even developed a passion for teaching kids. Of course I wanted to test the waters of film direction and see the outcome- and hence I did Munna Michael.
And what's the outcome? Do you see yourself standing there and directing a film?
No.
Why?
But that doesn't take away from the fact that Munna MIchael was an amazing experience. Look, to be able to direct films, I studied Sabbir sir and I have also seen the personality of some of my dad's (Jackie Shroff) directors. So, now the question is: Do I want to live, breathe and die films? I have begun to feel that there's a world beyond films.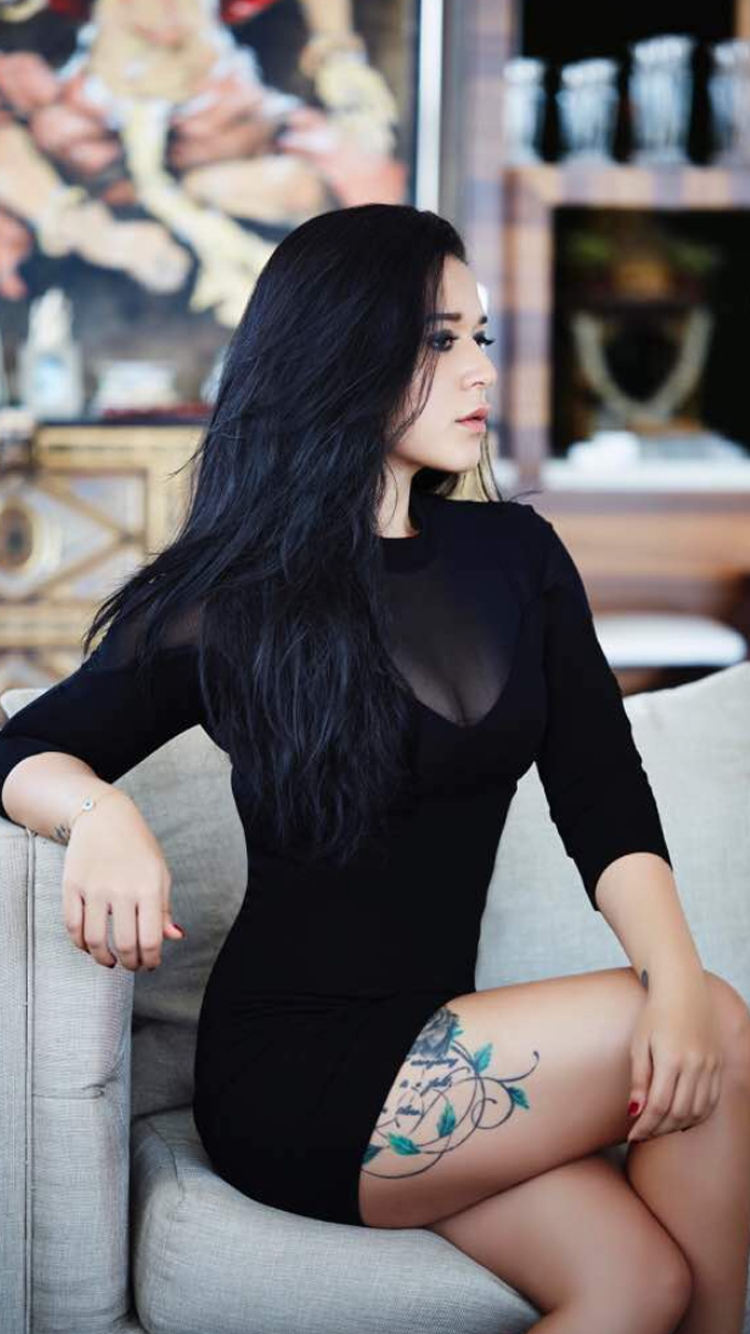 Krishna Shroff Shows Off Her Tattoo
Not even one more film as Asst Director?
No, but I have promised Tiger that I would definitely be there as much as he needs me.
So, where do you go from here?
There are a couple of projects at the moment but I do not wish to talk about them so soon. But yeah, my mom, dad and Tiger know about it.
Possible that you start acting? You were called for Student Of The Year...
I never tried my hand at acting. Yes, I was called for an audition. But you see, I am an extremely camera-conscious person. I first met them and they called me back for the audition process...
(Interrupting Krishna) And you developed cold feet and fled?
Not really. I am quite direct. Right there I realised that this is not what I would want to do. And I told them about it. There is a lot more to life than the Bollywood film industry.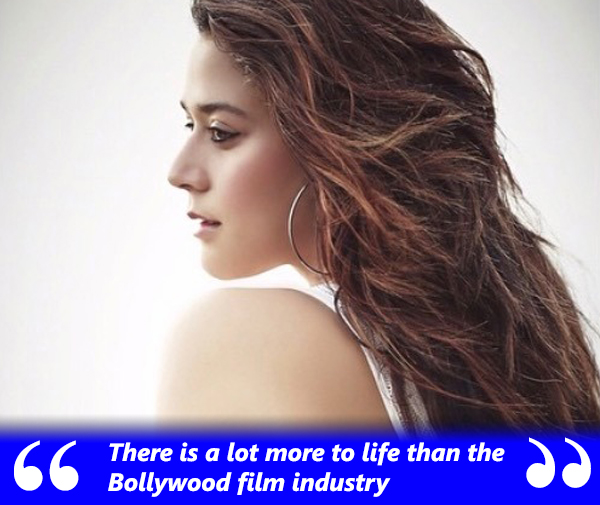 Krishna Shroff About The Bollywood Film Industry
Doesn't Bollywood tempt you? It's a bit strange because you are living in a house which has so much of Bollywood...
While you find me not getting tempted to Bollywood as strange, I find it strange that why do people that that every star kid should be an actor or wants to be an actor. Trust me, every star kid does not want to be an actor.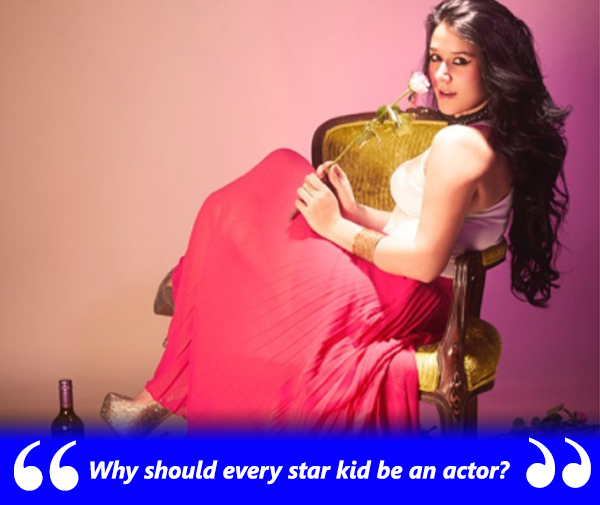 Krishna Shroff On Star Kids
Frankly, I don't plan so much keeping future in mind. I am a very impulsive person and I go with the flow. If something very interesting comes my way, I will take it up. But right now, acting is not on my priority list.
Let me explain. I find it strange because the star kids who don't want to be an actor are very few. You belong to that minority group...
Okay, I understand what you mean. But it's just that whatever I do, I want to be super best and excited about. When it comes to acting, something inside me doesn't click.
I am extremely proud of my family about what Bollywood has given them and what Bollywood has given us. i am very proud of especially my brother. It's just that some people want it and some don't, and I fit into the latter category.
I think you are very close to Tiger. His last film (Read: Flying Jatt) didn't do well...
Yeah.
I believe he went into a depression...
Yeah.
How did you deal with it as a sister?
Tiger likes to be left alone. He doesn't share his feelings and emotions much. I try to be around him as much as I can, but I don't overstep and crowd his space. So I was always there whenever he wanted to talk.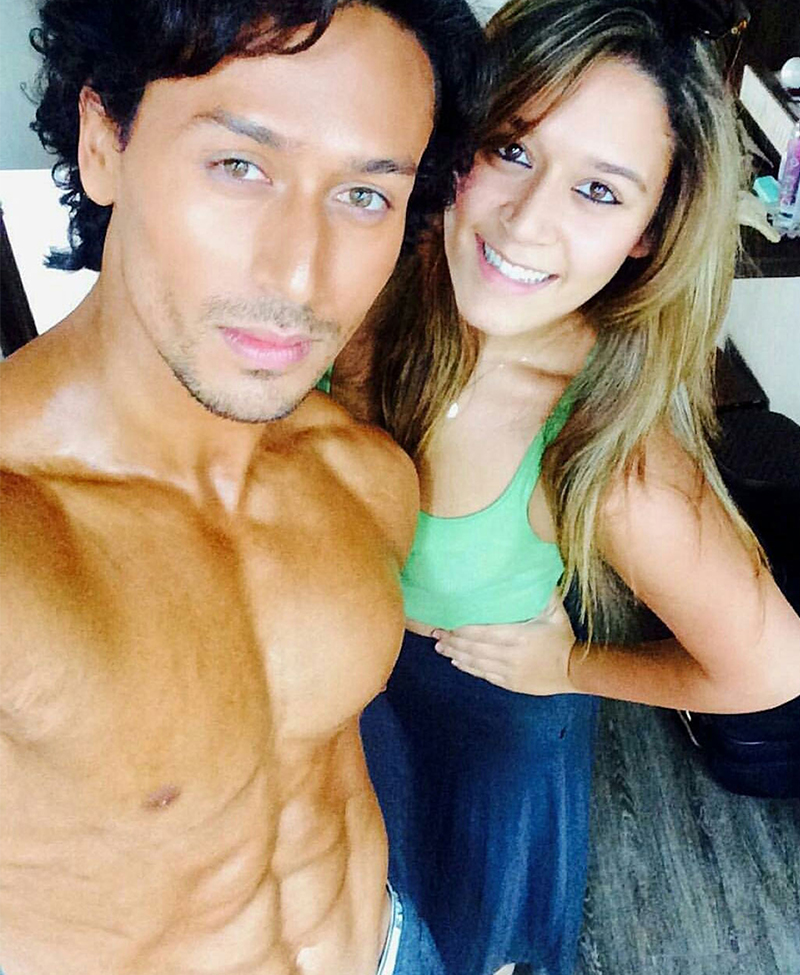 Tiger And Krishna Shroff Posing For A Selfie
Were you worried? Actors are obsessed with films. It's a vortex...
Obviously it affected me because he is my brother. Both of us are very competitive and want to put our best foot forward in every assignment.
Frankly, I can imagine what all actors go through sometimes. People don't see the hard work they put in. Not only the shooting process but even the promotional campaigns are extremely exhausting. So when this hard work is not appreciated, it can get a little frustrating.
Every person has seen his share of ups and downs. I always feel that something bigger is in the offing after the low phase.
So did he come out of it on his own? Or, did Mom (Ayesha Shroff) and Dad help him?
We were all there for him as much as he needed us. But you see, he is very motivated intrinsically.
How possessive are you of Tiger? Like especially if he has to read something nasty about him on social media. Or say, Ram Gopal Varma makes some stupid comments about him?

Of course, those comments were stupid and ridiculous, and totally uncalled for. I thought RGV's account was hacked; I was not aware of his Twitter history. But at the end of the day, everyone has an opinion and you can't do much about it.
I am very possessive of Tiger. I am more possessive of him than anyone else in my life.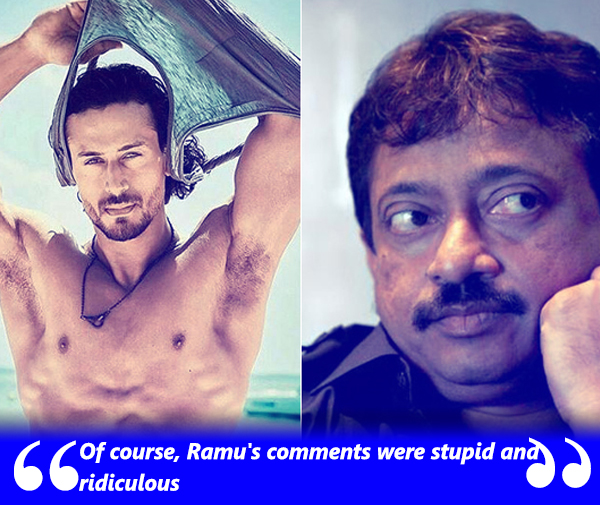 Krishna Shroff On Ram Gopal Verma's Comment On Tiger Shroff
Did you tell him 'Why are you sitting quiet? Why don't you hit back?'
Hmmm... let me think if we had a conversation (pauses).
Please continue...
I have always tried to learn from Tiger and especially from Dad that silence is golden, and I am beginning to believe more in that as I am growing older. Tiger has always been non-controversial, he believes that everyone has freedom of speech. So yeah, he kept to himself in this case too.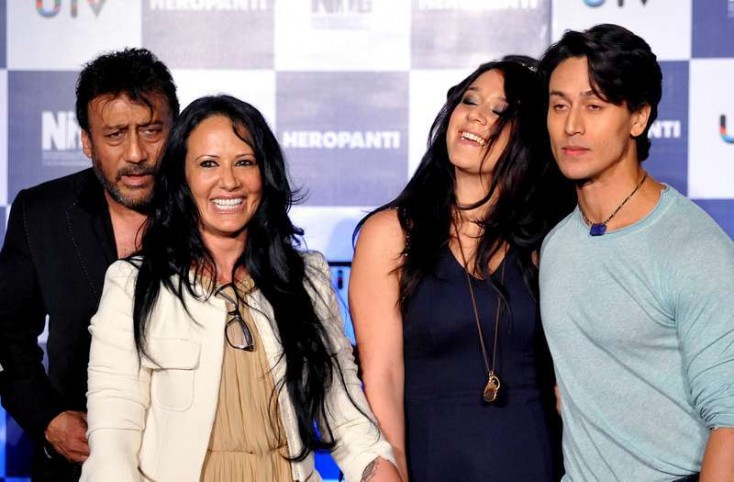 Krishna Shroff With Dad Jackie, Mom Ayesha And Brother Tiger
Mom and Dad must be upset?
Not really. I don't think we can use the word 'upset' because those tweets were so random. Mom was a bit taken aback, but the tweets in question didn't have any impact on our lives.
Your Dad is still so flamboyant but Tiger is not...
Yeah, they are opposites. Tiger is more like Mom and I am more like Dad.
You have recently been spotted with Disha Patani and there were reports that she is family to you'll now...
Disha
is a great pal. In today's age when women are only trying to bring each other down, It's great to have someone who is supportive and motivating. Besides, Tiger and she are good friends as well.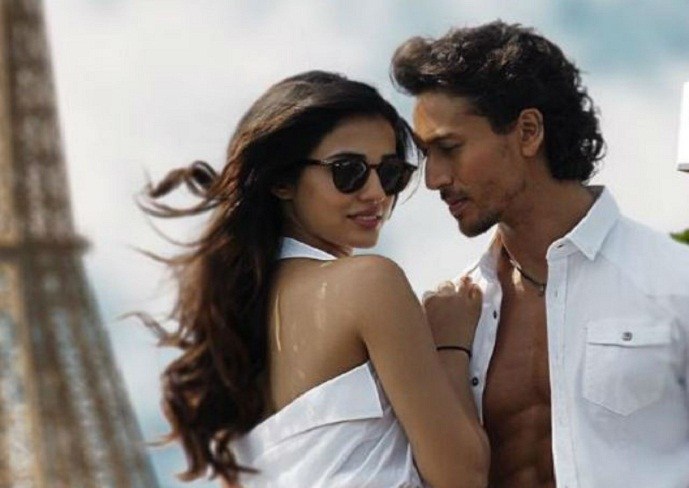 Tiger Shroff With Disha Patani
What's Tiger and Disha's secret?

Secret? There is no secret. They are just good friends who go out for movies and dine together. I think that's quite normal. It's just that it's a bit difficult for them because they are constantly in the public eye.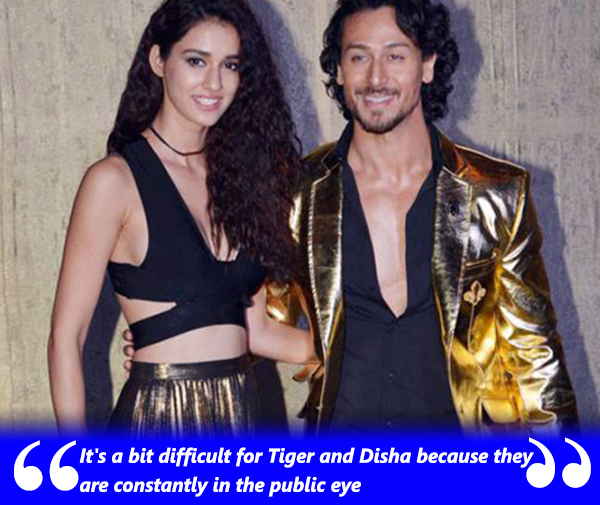 Krishna Shroff Talks About Tiger Shroff And Disha Patani
We saw you posting quite a few bold pictures on social media. What was the thought behind that move?
Nothing was going in my mind.
I love to travel and take pictures
. My best friend is a photographer and she always has a camera with her. If I am at an amazing location and feeling good about it, I would naturally capture that, isn't it? I know people love them and I am not complaining but I don't post anything thinking that it is bold and sexy. I am not trying to prove anything.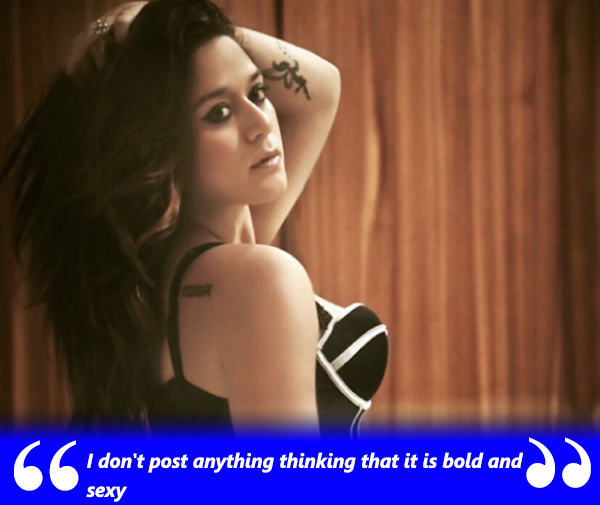 Krishna Shroff On Her Instagram Posts
Were Mom and Dad okay with those posts?

Absolutely. Why wouldn't they be?There was nothing wrong with my pictures. It's great if you are feeling beautiful isn't it? And I am glad that more and more people are feeling the same with the passing of each day.
Image Sources: instagram/tigerjackieshroff, instagram/kishushroff, instagram/dishapatani, divina rikhye, love genration, siasat.com, celebunseens.com, wittyfeed.com