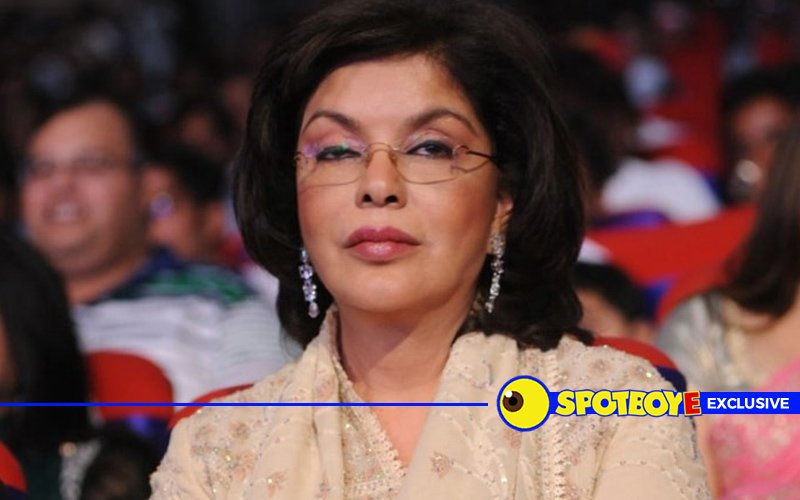 Once again, 64-year old Zeenat Aman's love affair is in the news for wrong reasons.

Zeenat's alleged ex-boyfriend, 37-year old Sarfaraz Ahsan had been accused of cheating an NRI woman of Rs. 3.5 crore. Reportedly, Sarfaraz had married the woman in question, an investment banker, in Dubai. The victim had filed a complaint at Versova Police Station.




Alleging that the Versova police has been acting slow, the woman got her case transferred to D N Nagar Police Station yesterday. SpotboyE spoke to the investment banker (name withheld on request), who is in town, seeking justice.

Excerpts:

How did you meet Ahsan?
I met him at a party, after which he started sending me text messages. Then, he started calling me. And one fine day, he landed up in Dubai.

So you got married to him?
Well, he started wooing me with sweet talk and I used to tell him that he looks like a gunda. After a few days, I think he did some black magic on me, I got mesmerised, and the rest as they say, is history. We became man and wife in 2014.

Was he a loving husband?
Yes, but I think it was a very sweet lie. You know how fraudulent people are, they can make you do anything and everything with their chikni chupdi baaten.
How did you come to know that he was linked to Zeenat?
I learnt that he has two names, Aman Khanna being the other one. He told me that he will make me one of the directors of Aman Realtors, a company he believed he owns. One day, I googled on Aman Khanna Realtors and found that Zeenat was one of the directors. When I questioned him about that, he simply said that Zeenat had put some money into his business (pauses). He used to emotionally blackmail me into giving him a lot of money. Imagine my horror when one day I learnt that my money had been transferred to Zeenat's account. Mind you, she is married to him. He is not just her lover.

Continue...
He used to shuttle between Mumbai and Dubai. Finally, I sensed that something was fishy.

How? What was the last nail in the coffin?
I got to know that he has cheated an air-hostess. She stays in Bangur Nagar, Goregaon.

Did you inform Zeenat about what he did to you?
Yes, I even sent her my pictures with him--- but she blocked me.

Did you think of having kids from him?
No, I was clear that I was marrying him but more so, for companionship. I am a divorcee and I have a son from my first marriage. My son is planning to move to the West.

How are you dealing with the situation?
I am in Mumbai staying with the air-hostess who too has been cheated Ahsan. Yesterday I meet the Additional Commissioner (West) Chhering Dorjee. The Versova Police was too slow, I got my case transferred to D N Nagar.




The victim's lawyer Falguni Brahmabhatt says, "If Zeenat is in cahoots with Ahsan, she has also committed a crime. Else, she too is a victim."

Adds Brahmabhatt, "Zeenat and Ahsan have fled to Jaipur. They left today around 12 noon. How long will they run away from the law?"

When contacted, PI Maitere from Versova Police station told SpotboyE, "The case is no more at Versova Police station, it has shifted to D N Nagar Police station. Yes, we had sent a team yesterday to Zeenat's house to ask her that she should report to the police station so that we record her statement--- but we were told that she was not in the house. Investigations are in progress, let's see what comes of it."


Image Source: Indiaforum & Pvrls