Which Was A Bigger Box-Office Hit Gadar or Lagaan? Trade Analysts Answer The Question That Has Left People Curious For 20 Years
While Gadar and Lagaan complete 20 years of its release, that analyst finally answers the age-old question. Which film was a bigger hit?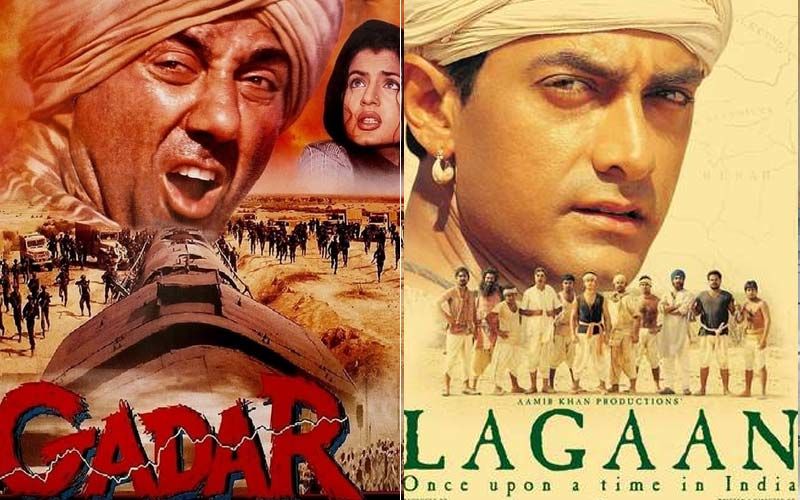 Back in 2001, Aamir Khan starrer Lagaan and Sunny Deol-Ameesha Patel starrer Gadar releasing on the same day created huge headlines. Both films were touted to be big-budget films and both had their novelty factor. Over the years both the films have been loved and have attained cult status too. Now, 20 years later trade analysts tell you which one was a box-office hit.
Girish Johar: "Two decades of the iconic Gadar and Lagaan ... I still remember the fight amongst cinemas to decide which one it screens. One of the first rare cinema's feats, at that point in time, where actually both the films did wonder at the box office. Surely, in terms of pure numbers, it was Gadar who created havoc at the box office. I clearly remember early-morning shows in certain cinemas across the country. In fact, at that point in time, box office numbers were neither being recorded nor shared. But, I am personally very much confident that Gadar was our first domestic 100-cr film. It is still loved and has achieved iconic status. Sunny Deol, Amisha Patel and Amrish Puri gave towering performances."
He adds, "Directed by Anil Sharma and produced by Nittin Keni and each scene received so much applause from the audiences. Sheer Magic of Indian Cinema. On the other hand, Lagaan was roughly a 4-hr long film and people were a little apprehensive due to the excessive length. But once Lagaan gathered traction and got tremendous word of mouth, it was loved by everyone. Ashutosh Gowariker's direction and the cast lead by Aamir Khan truly did wonders. Well, it did super-hit business and has now become one of the landmark films of Indian Cinema. Surely... both these films are golden feathers in Indian Cinema's cap and have made their mark forever."
Atul Mohan: "Both the films were huge hits. Gadar made more money at the BO. Talking about impact, both films have their own importance in Indian cinema, box office, trade and audience. One film (Gadar) registers one of the highest footfalls at the BO and the other (Lagaan) makes it to the final 5 of Academy Awards (Oscars). Do we need to say more on the importance each film holds?"
Akshaye Rathi:
"Back then, Gadar was the bigger money-spinner at the box office. Both the films, in my opinion, are iconic in their different ways. While Lagaan made a splash at the Academy Awards and made India proud, Gadar cemented its position as one of the most viewed Hindi films in a very long time. Comparing these two films and rating anyone over the other would do injustice to the other because both of them are immortal in the pages of Indian cinema's history."
Image Source: bogger, joblo, youtube/zeemusiccompany/sonymusicindiaevo