Baywatch Trailer Out: Priyanka Has Only A Blink-And-Miss Appearance!
Pull those red swimming trunks out of the closet because the first Baywatch trailer is out- but Priyanka Chopra is nowhere to be seen in the two-minute clip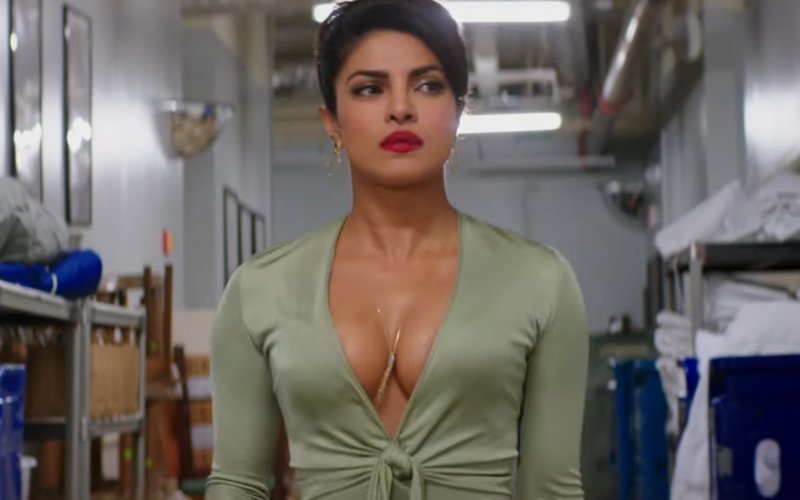 The first trailer of Dwayne Johnson and Zac Efron's, Baywatch, is here and we finally get a look at Bollywood export Priyanka Chopra as the hot antagonist.
Priyanka is Victoria Leeds, the glamorous villain out to destroy "the ocean's most powerful force", a group of hot lifeguards who save lives in this reboot of the iconic TV show.
But Priyanka's presence in the trailer is a single, fleeting shot. Blink and you will miss her much hyped role.
Meanwhile, the red crew includes Dwayne Johnson, Zac Efron, Alexandra Daddario and Kelly Rohrbach, who show off their bikini bods to perfection.
The Rock's version of Baywatch is more action-adventure and not as cheesy as the TV show, but the trailer does have some OTT histrionics to offer.
Baywatch's original stars David Hasselhoff and Pamela Anderson have cameos too - just to pump up the nostalgic factor a bit.
Baywatch is all set to release on
May 26
.
Thumbnail Image Source: youtube/paramount pictures