Ekta Kapoor At Lipstick Under My Burkha Trailer Launch: There Is A Difference Between Sexual Assault & Sexual Desire
The ever so outspoken Ekta Kapoor launched the trailer of Alankrita Shrivastava's Lipstick Under My Burkha some time ago and from female sexuality to GST on sanitary napkins, she spoke on a number of subjects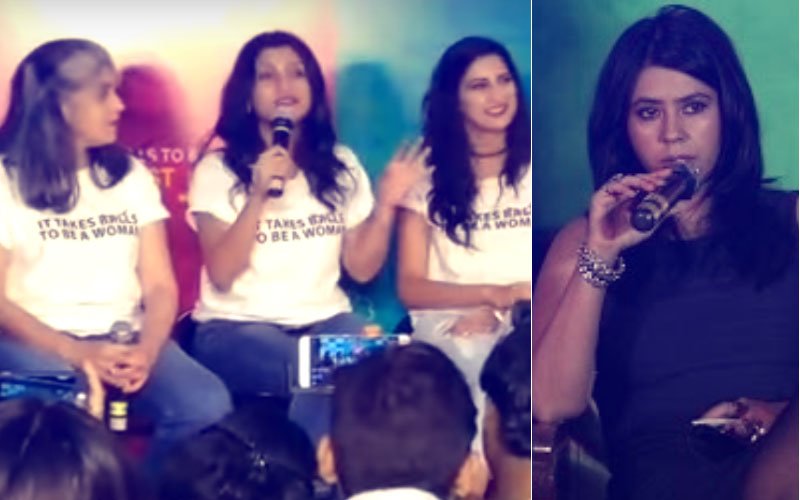 Ekta Kapoor
proudly presented the trailer of Prakash Jha Productions' Lipstick Under My Burkha at an event a while ago. Alongside her was the cast of the film -- Konkona Sen Sharma,
Ratna Pathak Shah
, Aahana Kumra, Plabita Borthakur -- and director Alankrita Shrivastava. Check the trailer out:


Lipstick Under My Burkha was banned in India by the Censor Board and refused certification for being 'lady-oriented', 'possessing sexual scenes', 'audio pornography' and 'abusive words'. The film fought all that came its way and it will finally hit theatres on July 21.
Lipstick Under My Burkha colourfully chronicles the secret lives of four feisty women who are chasing their sexual fantasies.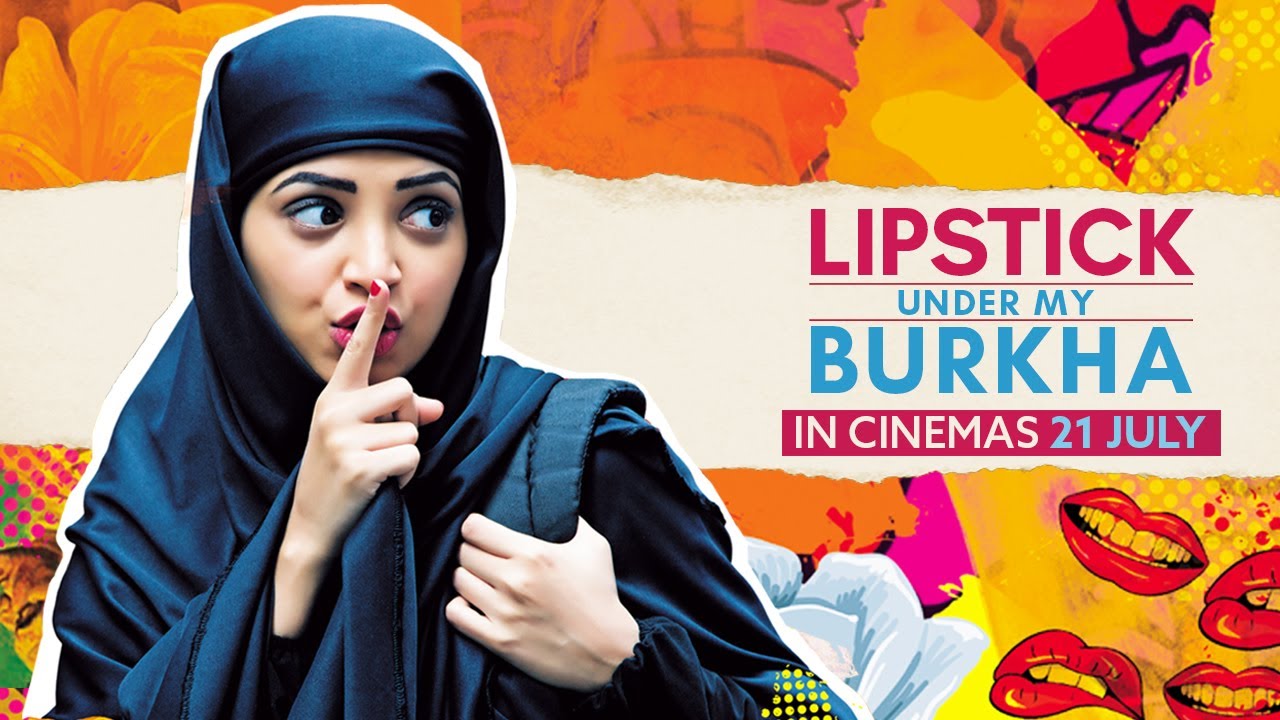 Lipstick Under My Burkha Poster
An 18-year-old burkha-clad college girl finds solace in boys, cigarettes, sex and music. A two-timing beautician seeks to escape the claustrophobia of her small town. A housewife with three children seeks the alternative life of a saleswoman. And a 55-year old widow finds sexual reawakening through a phone romance with a young swimming coach.
Through the kaleidoscope of the veiled dreams and pulpy fantasies of these four lovable and quirky women, the film speaks of the pulsating spirit of rebellion.
Prakash Jha, the producer of the film, was having a tough time getting the film to the Indian masses, even after winning awards at 11 international film festivals. Finally with Ekta stepping in, the film will now release in over 400 screens (the film is clashing with Munna Michael ).
At the event, Ekta Kapoor about a number of subjects. Considering that the film was previously banned for showcasing the sexual desires of women, Ekta said, "There is a difference between sexual assault and sexual desire. People should understand that. One time I went to a temple wearing a half pant. Coincidentally, another man too was sporting a similar outfit. However, I was being looked at in a demeaning way whereas the man was not even glanced upon."
Ekta also spoke about the current raise in prices or essential products because of GST. At this point, a reporter asked the producer what she thinks about the tax on something as basic as sanitary napkins, to which she said, "I don't know exactly how much tax has been levied on which product after GST, but when it comes to sanitary napkins, I don't stand by it as it's a basic need for every person. It's like as common as going to your home. So it shouldn't be (taxed at all)."
The rest of the cast also stood by what Ekta was saying and Konkona suggested that how the mindset of people needs to change when it comes to talking about sanitary napkins.
Well, Lipstick Under My Burkha is a definite win for women of all classes and ages. As Ekta and Ratna pointed out, they are not at loggerheads with the Censor Board, rather they are trying to change the mindset of patriarchy in Indians altogether. Having said that, they also asserted that not only men, but also women need to have a broader mindset.
Thumbnail Image Source: worldnews