Judgemental Hai Kya Trailer: Kangana Ranaut-Rajkummar Rao Put Their Craziest Foot Forward
The much-awaited trailer of Kangana Ranaut and Rajkummar Rao starrer Judgemental Hai Kya has finally been unveiled online.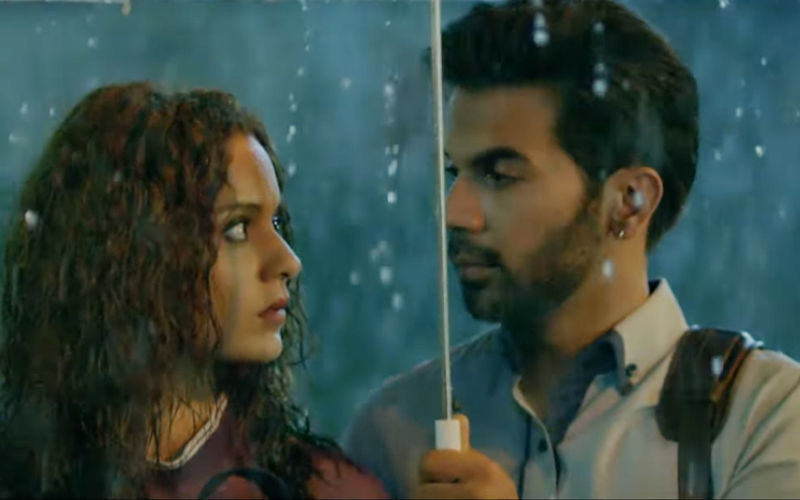 The wait is over! Monsoons haven't stopped the makers from launching the trailer of Judgemental Hai Kya which stars Kangana Ranaut and Rajkummar Rao in main roles. The trailer has a mystery element to it and we love how the Queen duo is back in form, this time in quirky roles.
The trailer shows Kangana and Rajkummar playing the roles of Bobby and Keshav, two prime suspects in a murder. The two actors are pitted against each other in the film and will be seen indulging in a game of one-upmanship. There's passion, drama, mystery and amazing performances, all rolled in one. Watch the trailer below:
For those unaware, the film was earlier titled Mental Hai Kya, but due to a controversy which erupted over the usage of the term "Mental",
the makers had to change the title to Judgmental Hai Kya
. Also, the launch event is
currently underway at two places, Mumbai and Delhi
. A source had earlier informed, "The heavy rainfall since yesterday has affected the airport services very badly. Rajkummar, who was in Delhi for a shoot, was supposed to return to Mumbai for the launch today but due to suspended air services, he won't be able to make it. Given this, the makers have now decided to go ahead with the trailer launch scheduled in Mumbai along with an impromptu trailer launch event to be arranged in Delhi as well where Raj is present. So, while Ranaut launches the trailer in Mumbai, Raj will launch it in Delhi."
Judgmental Hai Kya which is helmed by Prakash Kovelamudi, will hit the big screens on July 26, 2019.