Mard Ko Dard Nahi Hota Trailer: Here's Bhagyashree's Son Abhimanyu Dasani's First Splash!
Abhimanyu Dasani, son of actress Bhagyashree will soon make his Bollywood debut with the Vasan Bala directorial, Mard Ko Dard Nahi Hota. The trailer of the film has just been released which shows a 'unique' superhero with an 'uncommon' dream.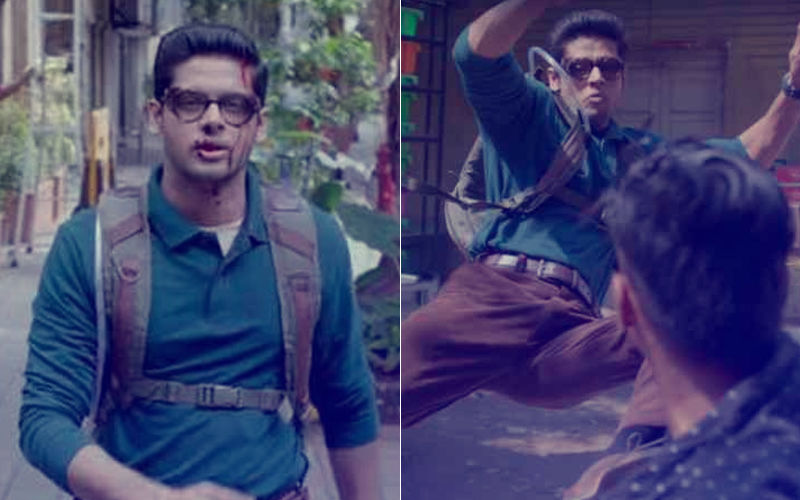 The trailer of the film, Mard Ko Dard Nahi Hota was released recently, it stars the much awaited debut of Bhagyashree's son Abhimanyu Dasani and TV actress Radhika Madan. It depicts the journey of a unique superhero having a rather uncommon power. The trailer narrates the story of a boy talking about his unique dream of eradicating all the chain snatchers in the city. But we are then revealed to his unique power which is actually a disease called congenital insensitivity to pain which leads him to be immune to any pain.

We see him facing many injuries in the trailer like getting hit by heavy rods, slashing his wrists or a bulb being dropped on his head but we can see no hint of pain on his face. The trailer is quirky and has a distinctive vibe about it. What impresses you the most is the performance of newbie Abhimanyu Dasani.
The young lad is confident, amusing, freaky and delivers an unconventional but an impressive performance at the same time. We see Abhimanyu beating up some goons along with co-star Radhika Madan who will also be starring in the Vishal Bharadwaj Pataakha. The film will be screened in the Midnight Madness section at TIFF which will witness films of different genres coming together. Some other films which will be screened in this section will be David Gordon Green's Halloween remake and Shane Black's The Predator. The director of the film, Vasan Bala is also a renowned screenwriter and has films like the Anurag Kashyap directorial Bombay Velvet and Raman Raghav 2.0 in his kitty. Mard Ko Dard Nahi Hota is a Ronnie Screwvala production.


Image Source:- Youtube/tifftrailers