Simran Trailer: Kangana Ranaut Flirts, Gambles And Steals In This Quirky Tale
If you look beyond the upbeat music and the comedy, Simran tells the story of a woman struggling with her demons and Kangana Ranaut once again impresses us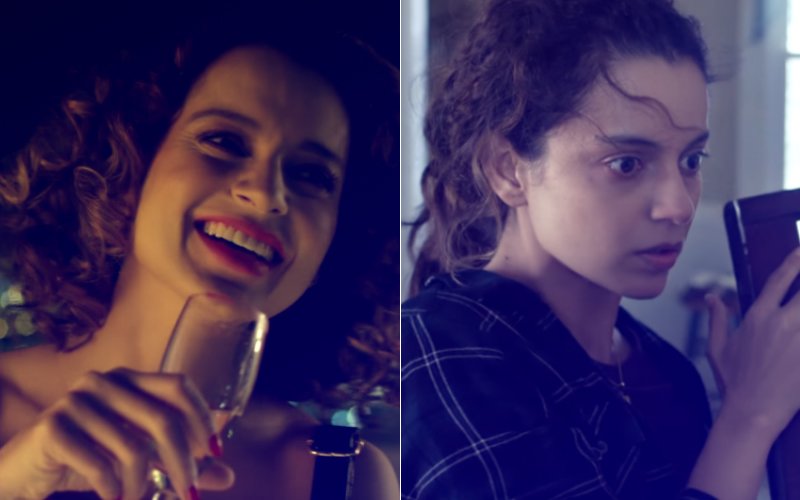 The trailer of Kangana Ranaut's Simran is out and it gives us an interesting peek at the lead character, the mischievous Praful, a divorced housekeeper who is ready for a fresh start in life. Check It Out:

While this is Kangana Ranaut as we have never seen her before, the background music and the playful vibe of the trailer, soon gives way to a darker side.

Turns out, the happy-go-lucky Praful, has a gambling habit and she is ready to steal for it.

Soon Praful accepts that she has two "character flaws" - gambling and stealing and makes it clear that "ladke patana" is a talent, not a flaw.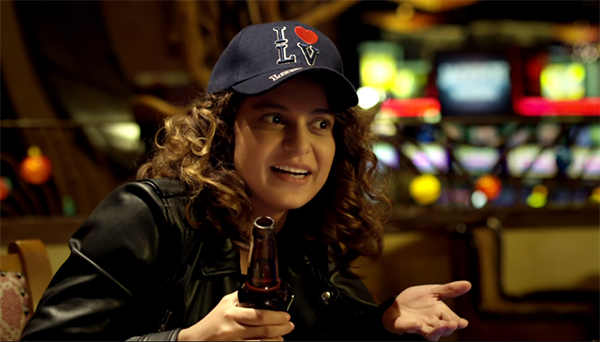 Kangana Ranaut In Simran

The Hansal Mehta film is set in America and starts with a happy Kangana moving into a new apartment. She seems to be living a charmed life, drinking at bars, shopping and hitting on men.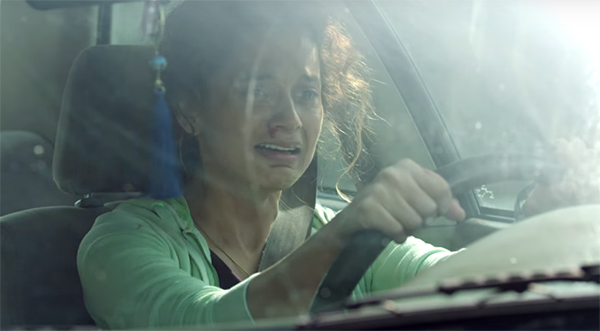 Kangana Ranaut In Simran

Then come many crazy moments including when an excited Simran stumbles and falls in a wig shop and when she confesses her 'bad habits' to a possible suitor who dismisses them with a laugh.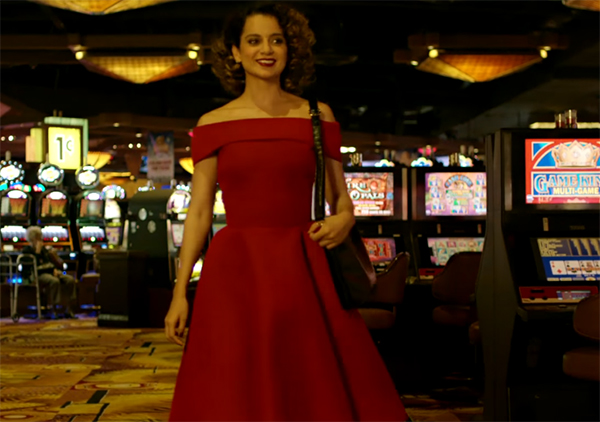 Kangana Ranaut In Simran

While the trailer keeps it light, the film is sure to be a lot darker.

According to reports, Kangana learnt the ropes of vacuuming, making beds and also interacted with professional housekeepers about their routine, to play a housekeeper on screen.

The trailer does not give many clues to what awaits the audience but it seems like Kangana Ranaut has a winner on her hands again. Simran is set to release on September 15.
Image Source: youtube/t-series