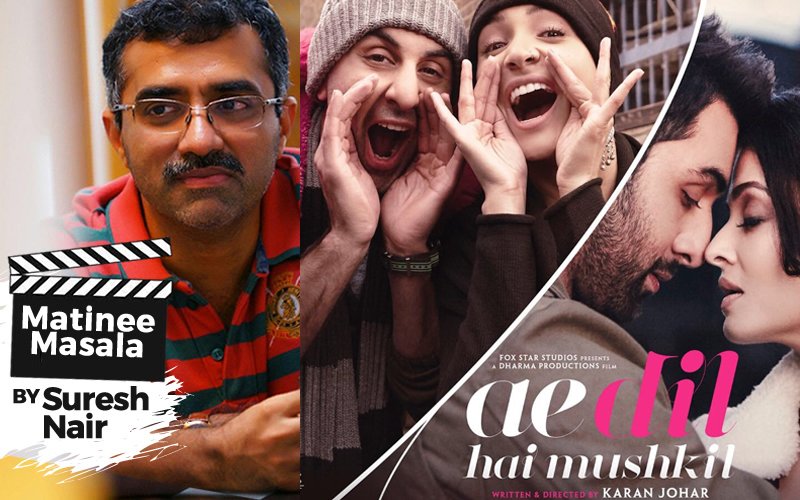 Soon after I watched Ae Dil Hai Mushkil, I realized the need for new enhancements in our moviegoing experience. So, let's for a minute imagine the multiplex of the future…

Firstly, you might be advised to take a cab instead of your own car because the parking charges are more than the ticket rates. Just as you enter the multiplex, there is a large donation box, where the beneficiary of this charity will keep changing as per the political climate. And why should the film industry alone bear the brunt of the extortion? So this donation box is to make the audience an equal participant in this entire tamasha. The donation box is a contingency just in case some politician wakes up on the wrong side of his bed and decides to vandalise a multiplex to boost his political TRPs…

Once inside the multiplex, there are two play zones. One is a Kid Zone for parents to leave their kids to play with toys while they watch Sunny Leone in Screen 3. The other is a Goon Zone, a revolutionary concept, for political goons to vandalise a replica of the multiplex made out of cardboard while the rest of the people enjoy a movie peacefully. This is expected to become very popular with Mrs Goon who might take her husband and son to the multiplex instead of a park and watch them play in their respective zones!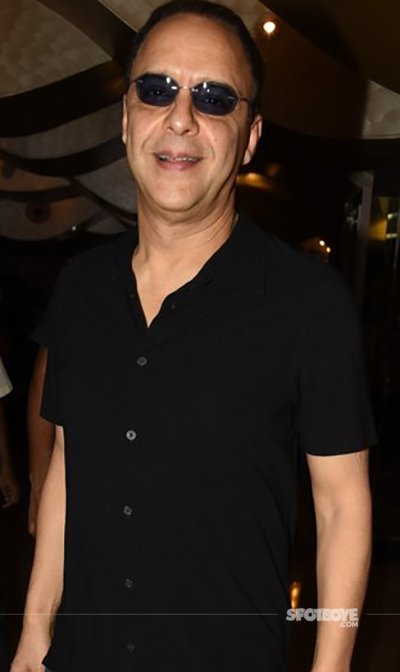 Image Source: Manav Manglani

And, of course, there is also another zone known as the VVC Corner for those who, like Vidhu Vinod Chopra, don't watch Hindi films – here you can discuss the latest in international cinema and be vocal in your derision of those silly Hindi films – even if you've made your moolah from them!

If there is enough space then there might be a Senti Zone for those easily offended by harmless humour – like the needless whining over a casual comment about Mohammed Rafi's singing – and where American and British sitcoms will be played in a loop as an exercise to improve humour quotient in people.

In sharp contrast to the VVC Corner, for those who love Bollywood and want to know more about the recipe of a successful film, there's an innovative Masterchef Bollywood live show where every week a director cooks the film right before your eyes. So, let's take the example of Ae Dil Hai Mushkil, the recipe of which will be revealed to the fans by none other than Karan Johar in a chef's hat. "Take a saucepan, pour Imtiaz Ali into it and let it boil for two seconds until Ranbir Kapoor starts to resemble that pyaar mein confused guy from Jab We Met or Love Aaj Kal, then stir it nicely with two teaspoons of Kal Ho Naa Ho until Anushka Sharma starts looking like the wisecracking, cancer-stricken Shah Rukh Khan, add a dash of Kabhi Alvida Naa Kehna and shut the saucepan. Let it simmer for two minutes and then add a garnishing of Kuch Kuch Hota Hai, until you start hearing that background score crackle intermittently… and lo, now your dish ready!"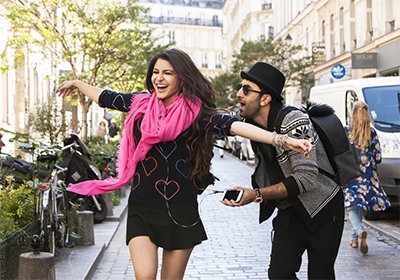 Image Source: twitter/AeDilHaiMuhskil

Finally, just before catching the movie, you might want to check out the cafeteria… Since a tub of caramel popcorn or a samosa costs as much as a 1 BHK apartment, the multiplex has started a counter to offer easy loan with installment schemes to buy popcorn and samosa!


DISCLAIMER: The views expressed here are solely those of the author and do not represent the views of SpotboyE.com.

Thumbnail Image Source: twitter/AeDilHaiMuhskil