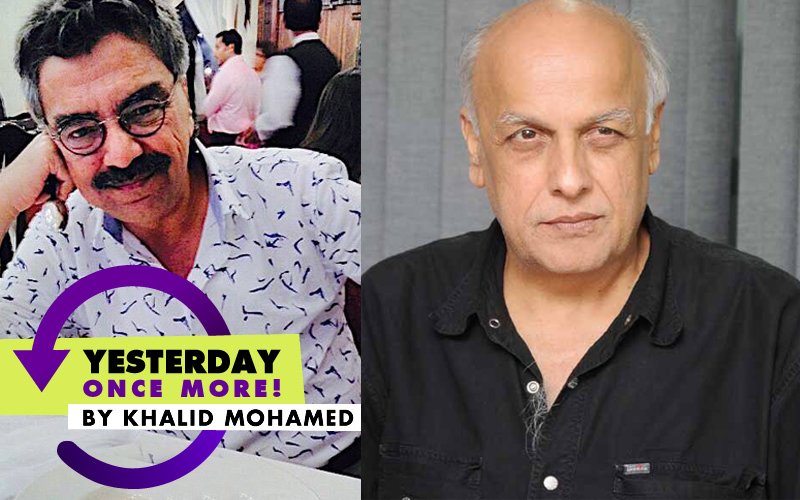 Never mind his sneer, his dial-a-peppery quotes, his half-baked iconoclasm, and that penchant for shock effects during his mid-career ("I am bastard," he had peacocked), I still have a sneaking regard for the 68-year-old Mahesh Bhatt.

Some five years ago, I was coming out from a project I had given my heart to; it had meant serious personal self-therapy. Then the producer friend turned out to be just another who-cares-a-damn dude, butting into the script, the casting, the music score etc. Why does this happen? To that Bhatt saab had instantly responded, "Simple! Your film must not have been 100 per cent commercial. No one likes to lose even a rupee here…they're not here to tell your personal story, they're out to encash on it."

Touche. Ironically enough though Mahesh Bhatt has encashed on the downers in his life, without apology, portraying himself as collected and sane, and the other as neurotic and insane.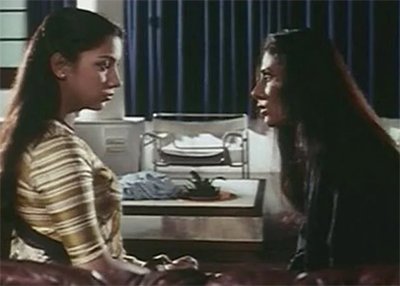 Image Source: imgix
That's Arth (1982), paradoxically his best movie ever, besides drawing unforgettable performances from Shabana Azmi as the distraught wife and Smita Patil as the psychologically fragile 'other woman'. He had washed the proverbial dirty linen in public of his relationship with Parveen Babi. As it happened, the film still had so much substance and sense that it remains one of the strongest woman-centric dramas from the Bollywood bowl.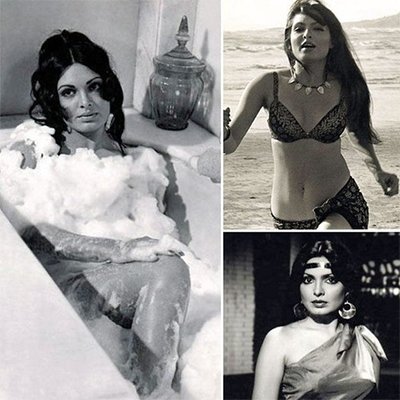 Image Source: sineman
Trouble is that when Vishesh Films, remade Arth as Woh Lamhe (2006), it indicated that the man wasn't allowing his ghosts to be exorcised. Parveen Babi had died, a lost tragic woman. The moments had been re-dredged for the Kangana Ranaut starrer. Indeed, if the story could once again be repeated for multiplex profit, he could well pilot a retread in 3-D? You never know.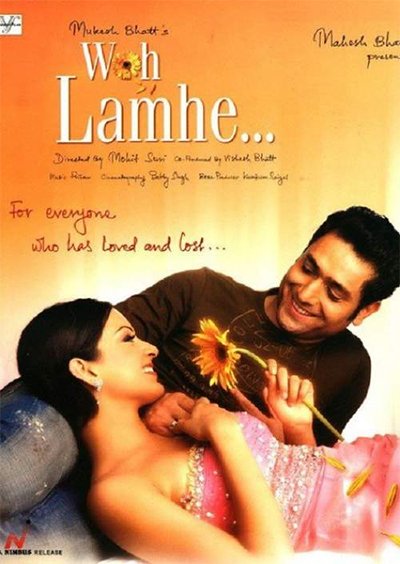 Image Source: vk

Bhatt's most significant work has been uncompromised– to hell with the ticket sales. Saaransh (1984) was not a crowd-puller but it was a heart-tugger, banking on Anupam Kher and Rohini Hattangadi to incarnate a middle-aged couple devastated by a personal tragedy.

Whenever the viewer has identified with his little big people, the writer-director has excelled: the autobiographical illegitimate son played by Kumar Gaurav in the telefilm Janam (1985); the unstable guy, excellently enacted by Sanjay Dutt, sucked into the underworld in Naam (1986); and the upright Ajay Devgn assailed by communal dissension in Zakhm (1998). Bhatt has been particularly commendable in extracting performances from Sanjay Dutt, as in the Robert De Niro Taxi Driver-inspired Sadak. As a flamboyant eunuch, Sadashiv Amrapurkar may have walked away with the awards for Sadak; yet it remains one of Dutt Jr's most volatile performances.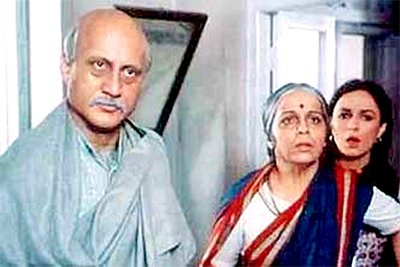 Image Source: maoyan
An edgy campus story, Sir (1993) and Tamanna (1997) dealing with a real-life cross-gendered derelict (1997), saw Paresh Rawal in peak form. The director has inspired terrific performances from his acting crew, although strangely enough, not from Naseeruddin Shah in Sir or Chaahat (1996). Neither was Shah Rukh Khan quite at ease under his direction in Chaahat.

SRK almost ghost-directed the oddity Duplicate (1998). From that point on, the director appeared to have become indifferent to his métier. He dropped out from Gulami (1998) when Aamir Khan reportedly insisted that the director should be present on the sets, instead of just giving his okay at the end of the day.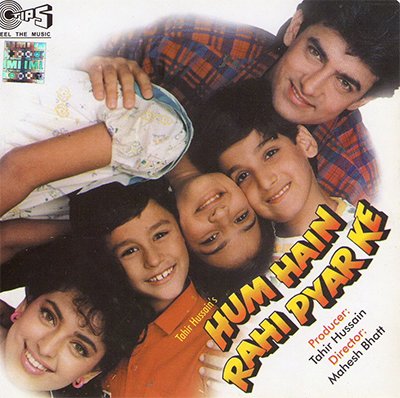 Image Source: shaanig
True stories and crime dramas were Bhatt's calling card. Moreover he could rustle up bubbly comedies, notably Dil Hai Ke Maanta Nahin (1991) and Hum Hain Rahi Pyaar Ke (1993).

If the director reinvented himself, it was through his ear for music and his breakaway towards casting newcomers. Note Aashiqui (1990), which made Anu Aggarwal into an overnight star, and is still valuable for Nadeem-Shravan's trend-setting music. From Anu Malik, he extracted the evocative soundtrack for Phir Teri Kahani Yaad Aaaye (1993) As a producer, he has kept the musical pep going by opting for Indo-Pak music, as in Murder, Woh Lamhe and Gangster.

The Bhatt library has some neglected films for sure: like the sensitive, tear-jerker Kaash (1997) and before that the lachrymose Daddy (1989), which introduced his daughter Pooja Bhatt in yet another semi-autobiographical confessional. There have been hackneyed toss-offs like Awaargi (1990) , Saathi, (1991), Gentleman (1994) ,Dastak (1996) and the last film he officially directed titled Kartoos (1999).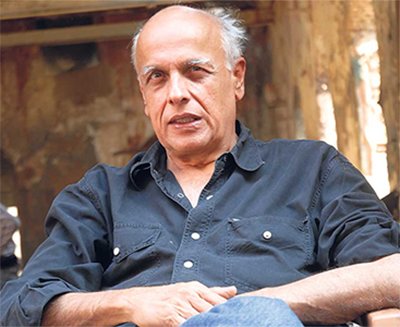 Image Source: edizone

The son of yesteryear's director Nanabhai Bhatt and a Muslim mother, Mahesh Bhatt has been through a few highs and many lows. He apprenticed with the auteur Raj Khosla he went on to make a head-banger Manzilein Aur Bhi Hain (1974) and then an overwrought Lahu Ke Do Rang (1980) remarkable mainly for an attention-grabbing performance by Helen.

Now known as the father of the spirited Alia Bhatt, he has believed in Osho and he has authored a book on his guru U G Krishnamurthy. Both as a director and as a man, he's been restless as well as strongly opinionated. I like him when I think of Arth…Saaransh..Zakhm..and leave it at that.

Like all of us, Bhatt saab isn't perfect.


Thumbnail Image Source: urbanasian