Of Kala Chashma And Katrina Kaif
The Nitya Mehra-directed film is going to be a case of Katrina ko 'Baar Baar Dekho'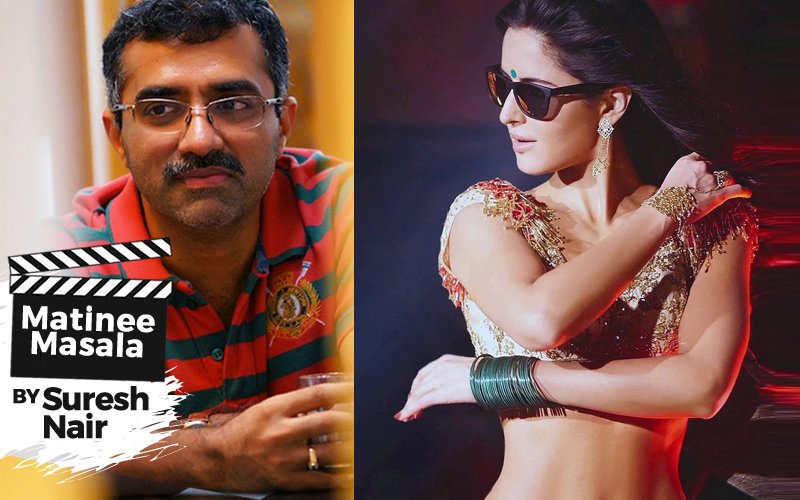 I've no idea what Baar Baar Dekho is all about. But as far as I'm concerned, it's undoubtedly going to be Katrina Kaif ko baar baar dekho. The woman looks like a million bucks. Her toned physique could give any Olympic athlete a run for their money. It's evident that she's worked hard for the film. The hard work may not be on her acting muscles. But then, you aren't going to watch Baar Baar Dekho expecting to see a National Award-winning performance from one of the most gorgeous women in Bollywood, right? Katrina is going to deliver exactly what you expect from her – looking pretty and dancing up a storm. Just check her out in the Kala Chashma number.

Of course, you're free to disagree...

Because to make an honest confession, I've always had a soft corner in my dil for Katrina Kaif. After all, I'd been involved in writing one of her earliest successes. The film was Namastey London. The character of Jasmeet aka Jazz was written with her in mind, though I can't say for sure whether she was our first choice in terms of casting. Our big concern was a five-letter word that's a basic requirement in Bollywood. H-i-n-d-i!

Actually, in her case, it was more the accent than our rashtra bhasha!



Image Source: ravepad

My first impression of her when she walked into Vipul Shah's office was that she looked far more beautiful than on screen or in photographs. She'd come to pick up the script more than a month before the shoot started. The role fit her like a glove and her chemistry with Akshay Kumar was hotter than a Yoko's sizzler! And almost as if to take up a challenge, she dubbed her own dialogues!

A year later, she did another film that I was part of – Singh Is Kinng. Not many people might know, but for me, just the fact she was doing the role was probably the reason her introduction scene was almost like a homage to her character in Namastey London – as a bindaas babe who not only kicks and punches a thief in Egypt but also effortlessly guzzles down a bottle of beer.

Since then Katrina Kaif has delivered hits with not just the Khans but turned out to be the lucky mascot for even the likes of John Abraham and Imran Khan. Ironically, her chemistry with Salman Khan was at its weakest when they were together – Yuvraaj – and the strongest when they split – Ek Tha Tiger!



Image Source: youtube/T-Series

You might fault her acting, accent and choice of boyfriends. But you can't fault her choice of item numbers! I don't think Katrina fancied herself ever as a great actress. But she clearly knew that if she focussed on her looks and dancing skills, she'll be the lambi race ka ghoda. Not surprisingly, Katrina's efforts in Sheila Ki Jawani or Chikni Chameli or Malang paid off – nobody has been able to match the popularity of her item numbers.

Unfortunately, when you're distracted or disinterested, it shows in your films – especially when acting isn't your strongest point. And in her last couple of films, Katrina did seem as bland as Arnold Schwarzenegger's Terminator. But if the songs of Baar Baar Dekho are any indication, she seems to be back on track.



Image Source: drishti

Ironically again, with those thoda angrez looks and accent, Katrina is the one you'd expect to make that transition to Hollywood. Well, James Bond, at least ek baar dekho this girl in kala chashma!

DISCLAIMER: The views expressed here are solely those of the author and do not represent the views of SpotboyE.com.


Thumbnail Image Source: youtube/T-Series