"Hot Lag Raha Hai" Is What Deepika Padukone Said On Seeing Ranveer Singh As Simmba
Deepika Padukone was smitten by Ranveer Singh as she saw the rushes of Simmba's trailer. At the launch event, which is currently underway, Ranveer revealed what exactly his lovely wife, then girlfriend told him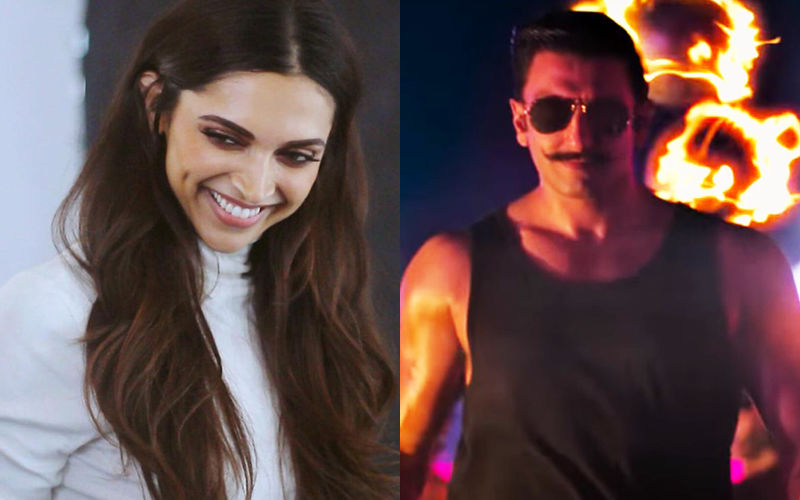 Ranveer reveals that Deepika Padukone saw the rushes of the trailer during her surprise Hyderabad visit, when she had dropped in on his birthday. On seeing Ranveer, Deepika told him, "Hot lag raha hai".
Not just this, when Ranveer was asked if Mrs is the actual sher in his life, the actor candidly imitated how he enters home (Watch video below). Ranveer says, "Abhi screen entry sher jaisi hai, gharpe pauchte hee bichaaara type hoke jaaata hu"
Ranveer made a smashing entry at the trailer launch, which is currently underway at PVR Icon, Versova. He was carried on the shoulders of a few men, typical Simmba style. Ranveer even hugged a lot of media persons and fans as soon as he reached the theatre. Sara Ali Khan also made an entry wearing glittering purple pants and black top.

Talking about Simmba, Ranveer had said during an earlier event, "It is my first bona fide 'in and as'. It is with a director who has such a great, vast and sparkling equity. And he is really not holding back this time, with the way he is mounting the film and everything that he is pumping into the film. It really is my biggest outing and I am doing my best to perform my level best in this film and keeping my fingers crossed. I am excited about it and I hope people watch the film and love it."


Image Source: instagram/deepikapadukone & youtube/Reliance Entertainment