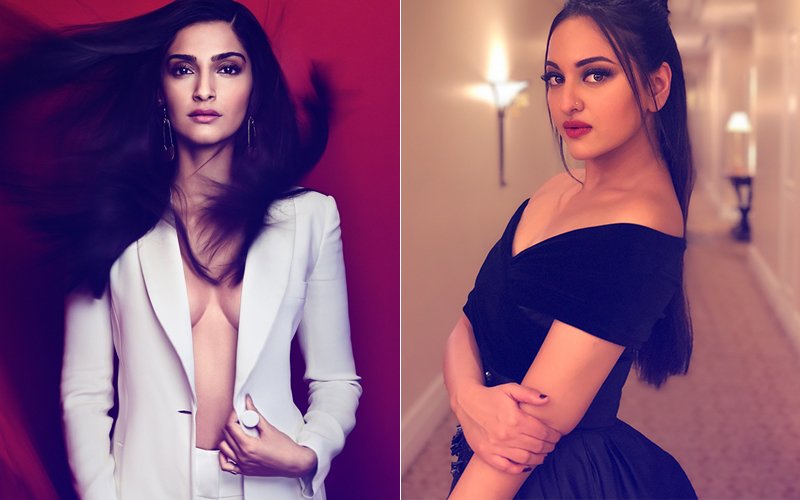 Your browser does not support the video tag.
The recent episode of BFFs with Vogue had Sonakshi Sinha and Manish Malhotra as guests. From terming Alia Bhatt and Ranbir Kapoor the HOOK UP of 2018, to confirming Alia and Sidharth Malhotra's break-up (SpotboyE.com had brought to you the news much before), the duo spilled a number of secrets.

Now, here's another dope from the show. For those of you who managed to catch the episode, during one of the sessions, both were asked about their opinion on Bollywood fashion diva Sonam Kapoor. While Manish Malhotra had some kind words to say, Sonakshi accused her contemporary of showing her some unnecessary attitude.
Sonam was quick to respond to Sona's statement and took to Twitter to write, "Sona, I've always been warm towards you. Don't remember showing you attitude! If you feel that way I'm sorry."

Evidently touched by the Pad Man actress' gesture, the Dabangg actress replied, "Aww don't be silly Sonam Kapoor! We've all been on these shows where we are coaxed to say things we really don't wanna!!! And then aren't we used to things being blown out of proportion? Not to be taken seriously! Big hug."
If you ask us, Sonam was rather smart in nipping the problem in the bud. History has it that answers on such chat shows can lead to differences between stars. Don't you think?

Furthermore, among other things, Sonakshi also spoke about rumoured ex-boyfriend Ranveer Singh. When asked about a couple who is deeply in love and everyone knows it but they wouldn't admit it, Sonakshi had said, "Deepika (Padukone) and Ranveer".

We repeat, smart move, Sonam!
Image Source:Instagram/SonamKapoor/SonakshiSinha