"If Kangana Ranaut and Rajkummar Rao Would Have Said 'NO' To Judgementall Hai Kya?" Film's Writer Kanika And Director Prakash Reply
Were Kanika and Prakash looking beyond Kangana Ranaut and Rajkummar Rao when they set out to make Judgementall Hai Kya? We asked this upfront and without batting an eyelid both had the same answer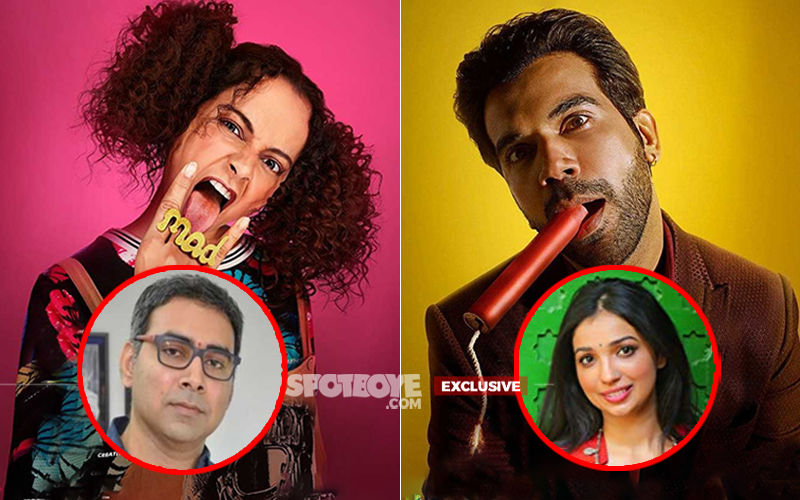 There was no Plan B. Get this straight. Judgementall Hai Kya writer and director, Kanika Dhillon and Prakash Kovelamudi, had Kangana Ranaut and only Kangana Ranaut on mind when they were ready with their script of Ekta Kapoor's recently successful Judgementall Hai Kya. Ditto for Rajkummar Rao as the male lead.
Talking to us EXCLUSIVELY the other day where they also spoke about they having ended their marriage, both told us that Kangana was their first and last choice. Kanika began, "On paper itself, it was a risque, radical and bold subject. Many commercial and successful actors don't go for such roles or at least are scared and hesitant as to how the market and box-office would respond. But Kangana amongst them is secure and it is great to see when A-listers like her are ready to step out and push the envelope. Think of it, how would we be able to execute newer stories otherwise?"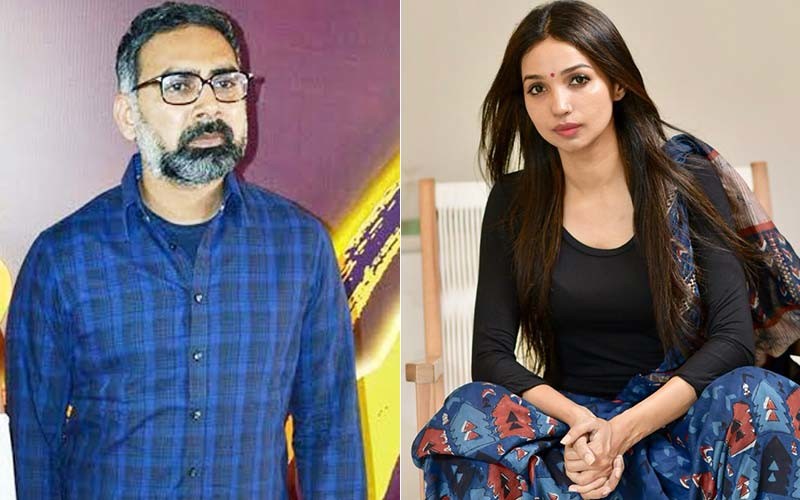 Prakash Kolavade endorsed Kanika's statement on Kangana, "We didn't have anybody else in mind.. Of course, we are happy that Kangana immediately said 'yes' to the film. What a brilliant performance she has delivered."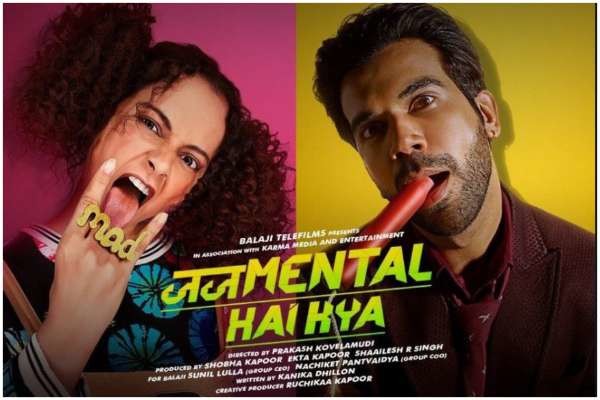 Adds Kanika, "Look at Rajkummar's performance. Like Kangana, he is one more actor who is at the top of his game and always ready to experiment. Wasn't he outstanding?" asks Kanika.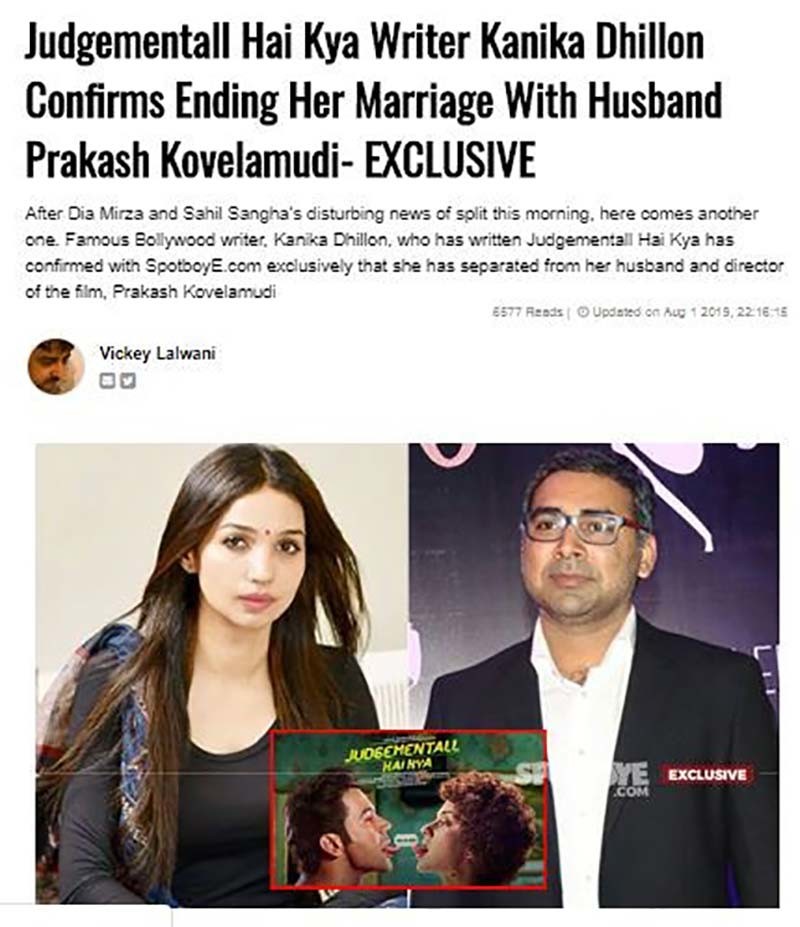 Yes, Kanika and Prakash. Both, Rajkummar and Kangana, were mind-boggling. And the rest, as they say, is history. Judgementall Hai Kya has been the talk of town ever since it hit theatres.
Image Source: Instagram/kanika.d, lehren, IMDb