'It Was Unprofessional', Bharat Producers Blast Priyanka Chopra For Her Last Minute Exit
Priyanka Chopra created headlines yesterday as she announced her exit from Salman Khan's Bharat. Now, the producers have slammed her decision and said it was unprofessional on the actress' part to do so...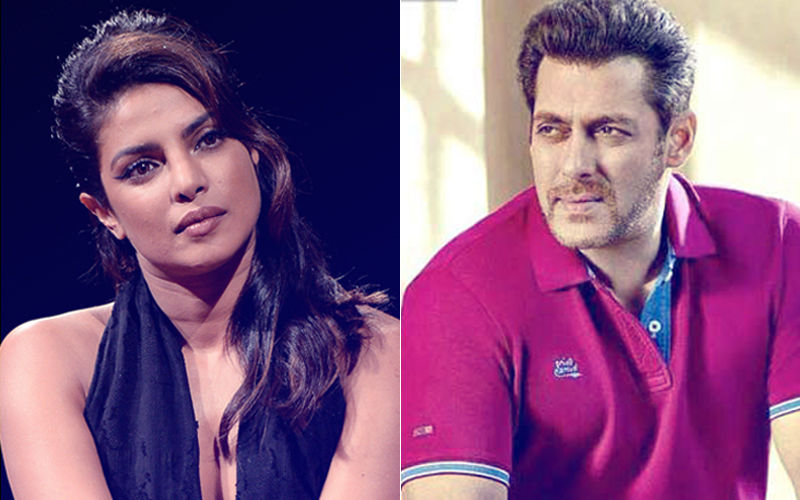 Although director Ali Abbas Zafar wished Priyanka Chopra lots of luck, indirectly hinting that engagement to Nick Jonas was the reason for her exit from Bharat, yet producers of the film seem to be little ruffled with the actress' last minute drop-out.
In a conversation with Mid-day, Nikhil Namit, the CEO of Reel Life Productions, who's bankrolling the film, alleged that Priyanka intimated the team just two days ago, and cited her move as "unprofessional". "Priyanka told us she had to exit due to her engagement, two days ago. It was a little unprofessional of her to do it so suddenly," said Nikhil to the tabloid.
Nikhil not only confirmed that the reason given by PeeCee to the makers was her engagement but also expressed that the producers are not very happy with her decision.
According to another report in the tabloid, Priyanka was keeping the makers of Bharat in the loop about her probable resignation from the project. "Priyanka had been in talks with the Bharat team over the past two weeks about how she may have to opt out for personal reasons. Sensing Priyanka's iffy attitude, Salman initiated talks with Katrina during their Dabangg Reloaded Tour in the US. Other names including that of Jacqueline are also being tossed around," source told Mid-day. Reportedly, Katrina is almost convinced and may just sign the dotted line soon.
Well, as of now, no actress has been confirmed for the part. Let's wait and watch who grabs the spot as Salman's heroine in the film.



Images Source: business inside, ratantimes