Producer of Pad Man, Prernaa Arora, grew up in a very small town in North. "Ladies never went out after sunset, so my mother was always at home in the evenings. Even otherwise, she hardly moved out. We counted our Dad to get everything that was required," she says matter-of-factly, while talking to SpotboyE.com.

"And this included my sanitary pads, every month," she adds, "Dad and I never spoke about this, lekin haan I remember that he was very particular and supportive that women need to maintain hygiene during their menstrual cycle. I remember then that I used to say to myself that my dad is a super hero."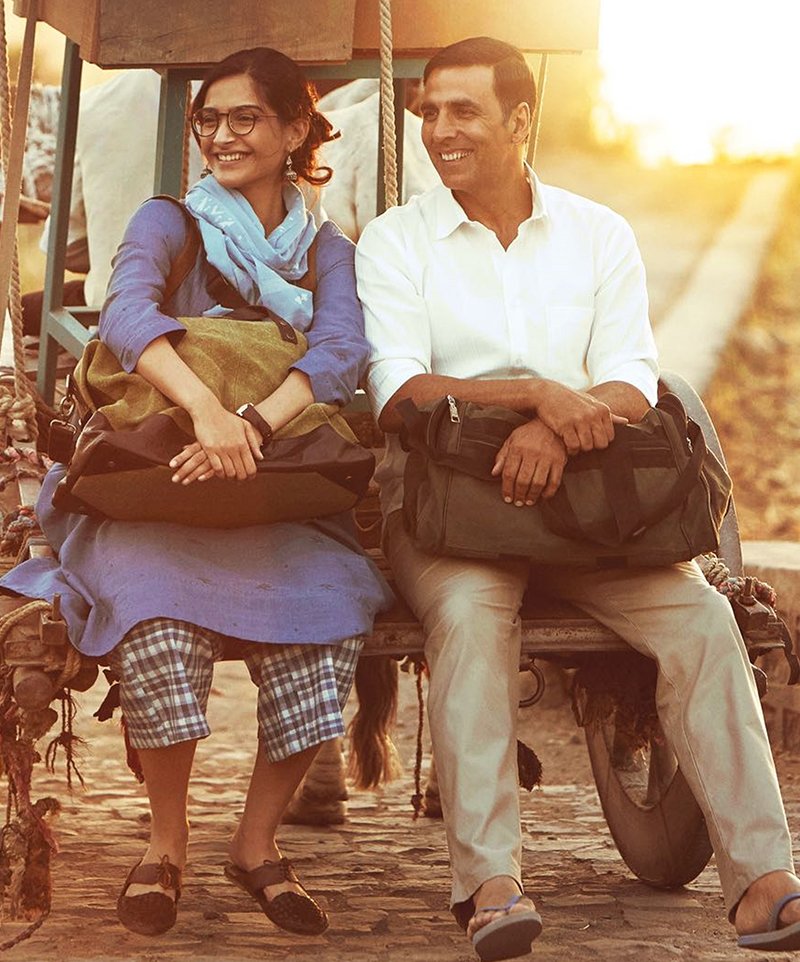 Sonam Kapoor And Akshay Kumar In Pad Man

Akshay Kumar plays that super hero in her upcoming Pad Man which hits theatres on Feb 9.

The film, which is directed by R Balki and also produced by Twinkle Khanna, stars Sonam Kapoor and Radhika Apte as the two female leads.

Talking about Prernaa's father being involved in buying sanitary napkins for her, we are reminded of Akshay Kumar sharing a story on stage at the Zee Cine Awards Nite a few days ago.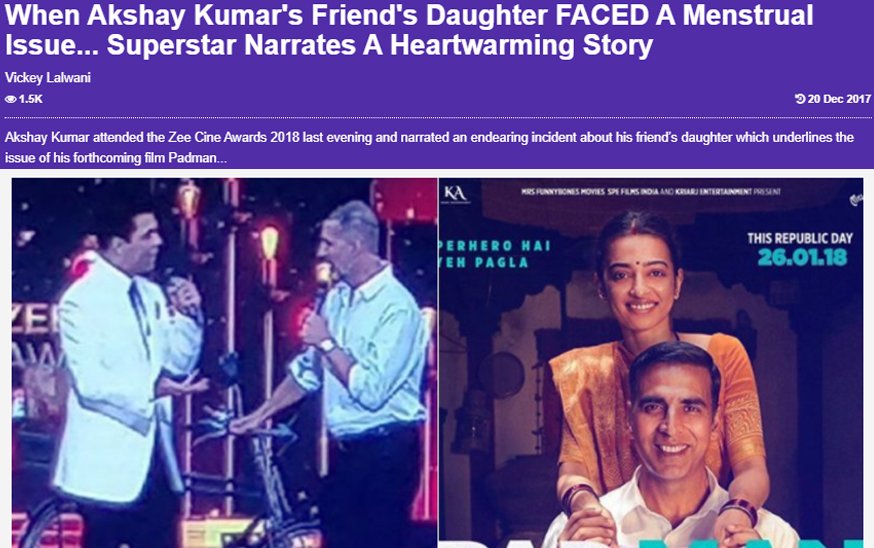 Akshay Kumar Story Click To Read

Here goes the story, as narrated by Akshay:

The incident took place a few years back.

Late in the night, Gurpreet was asleep when he suddenly woke up to find that his wife was not beside him. Gurpreet got up to check the next room, where his daughter was sleeping. He could hear soft whispers between his daughter and wife.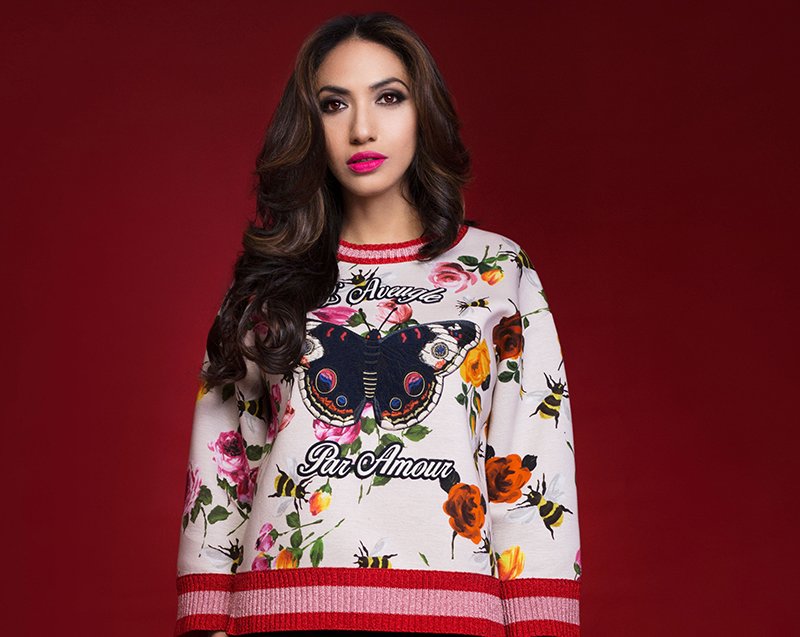 Prernaa Arora Poses For A Photo Shoot

While he could not hear the conversation word by word, he gauged that his daughter's menstrual cycle had begun and there were no sanitary pads in the house. And the wife was telling the daughter that if she had informed her earlier in the day, she would have made some provision.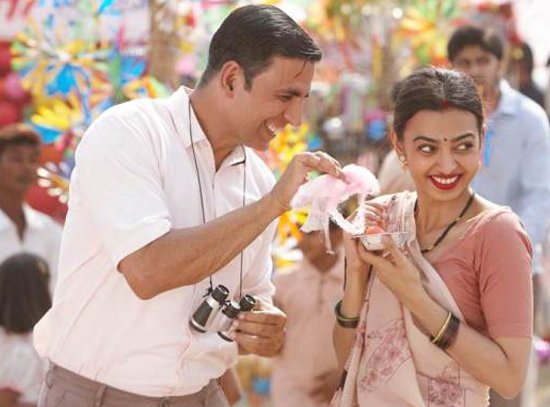 Akshay Kumar And Sonam Kapoor In Pad Man

When the wife got out of the room, he asked her what happened and she informed him about the daughter's issue. Gurmeet got out that very moment from his house with the daughter and headed straight to a Day & Night medical shop.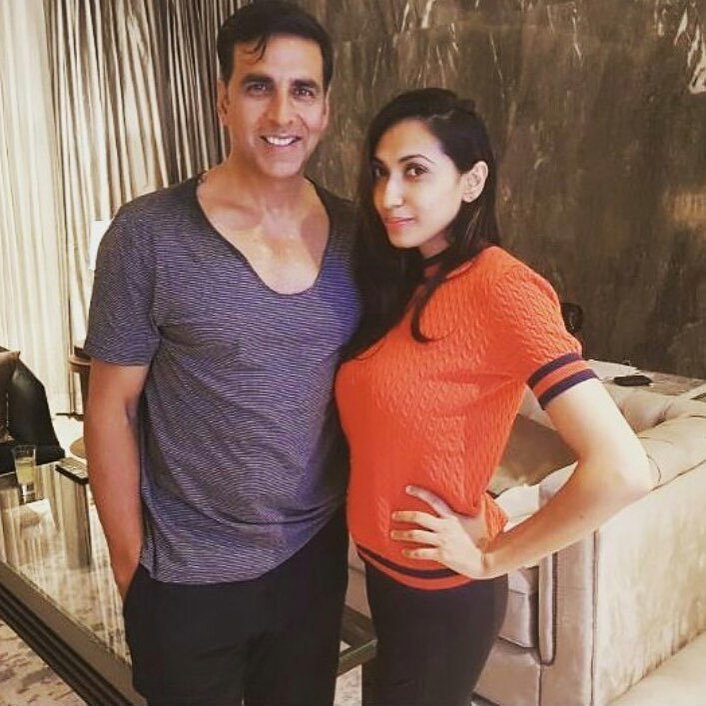 Prernaa Arora With Akshay Kumar

After this incident, the bond between Gurpreet and his daughter strengthened immensely and the two developed a very frank and warm equation with each other, where the daughter till date does not hesitate to discuss any issue with her father.

Coming back to Prernaa, the lady is pretty confident about Pad Man's success.


Image Source: instagram/padmanthefilm, instagram/iprernaarora & instagram/akshaykumar