Anushka Sharma-Virat Kohli's 9-Month-Old Daughter Vamika Receives Rape Threats; DCW Issues Notice To Delhi Police, Demands Action
The Delhi Commission for Women (DCW) has taken a suo-motu cognizance on reports of online rape threats to Virat Kohli's 9-month-old daughter Vamika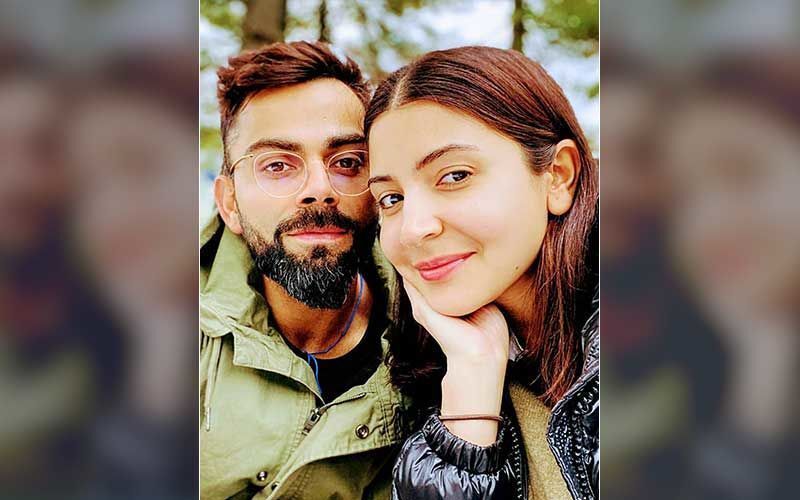 Anushka Sharma and Virat Kohli's nine-month-old daughter Vamika came under the radar of trolls after India's loss to Pakistan in the T20 World Cup in Dubai. The little girl received rape threats from online trolls. In the wake of this shameful act, The Delhi Commission for Women, on Tuesday, issued a notice to Delhi Police over online rape threats against Virat Kohli's daughter. In the notice issued to the Deputy Commissioner of Delhi Police Cyber Crime Branch, the DCW has demanded immediate action to be taken against the online troll.
"DCW has issued a notice to police over a threat made on Twitter to rape Virat Kohli and Anushka Sharma's daughter. Our chairperson Swati Maliwal has called this 'shameful,' and called for immediate arrest of the accused," the commission posted on Twitter along with the picture of its letter addressed to the cyber-crime branch of the Delhi Police.
भारतीय क्रिकेट टीम के कप्तान @imVkohli और @AnushkaSharma की बेटी को ट्विटर पर बलात्कार की धमकी मिलने के मामले में दिल्ली महिला आयोग ने भेजा पुलिस को नोटिस।DCW अध्यक्ष @SwatiJaiHind ने बताया घटना को शर्मनाक, आरोपी की गिरफ्तारी की मांग pic.twitter.com/qUEWeLeyLx

— Delhi Commission for Women - DCW (@DCWDelhi) November 2, 2021



DCW takes suo-motu cognisance on reports of online rape threats to Virat Kohli's 9-month-old daughter following INDvsPAK match. DCW asks Dy Commissioner of Police to provide them with a copy of FIR, details of accused identified & arrested, detailed action taken report by Nov 8. pic.twitter.com/InKIhgldBj

— ANI (@ANI) November 2, 2021




विराट कोहली की 9 महीने की बेटी को जिस तरह ट्विटर पर रेप की धमकी दी गई वो बेहद शर्मनाक है। इसी टीम ने हमें हज़ारों बार गौरवांवित महसूस कराया है, हार पे ये घटियापन क्यों?

मैंने दिल्ली पुलिस को नोटिस जारी किया है, 9 महीने की बच्ची को रेप की धमकी देने वाले सभी गिरफ्तार हों! pic.twitter.com/WhLrK4MTME

— Swati Maliwal (@SwatiJaiHind) November 2, 2021






DCW Chairperson Swati Maliwal also took to Twitter to condemn it and tweeted, "The way the nine-month-old was threatened on Twitter is "very shameful. The team has made us proud thousands of times, why this silliness in defeat.

Image Source: Instagram/ anushkasharma