Happy Diwali 2021: Lakshmi Puja Vidhi At Home, Puja Muhurat And Time, Laxmi Mantra- All You Need To Know
Diwali 2021: Know the accurate time for 'Lakshmi Puja on Diwali, chant these simple mantras to please Goddess Laxmi. This is your ultimate pooja guide for Lakshmi Puja.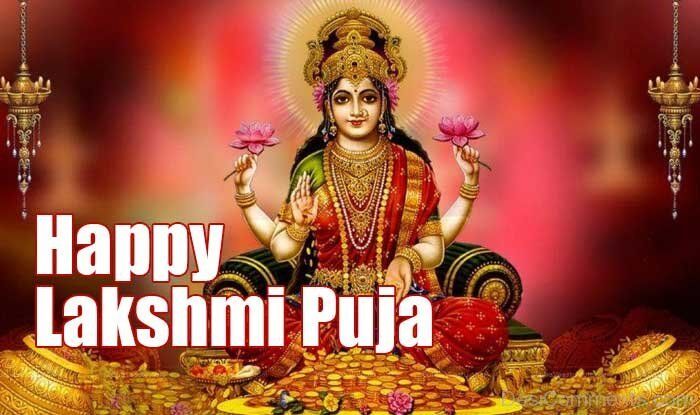 As Diwali is approaching and preparations for the same are almost to finish. Special worship of Goddess Laxmi is performed on Diwali. As per the scriptures, Goddess Laxmi is considered the Goddess of wealth and prosperity. It is believed that by the grace of Goddess Laxmi, one gets wealth, happiness, and prosperity in life. Diwali is considered to be the best day for Laxmi Puja. As per the ritual, worshiping Laxmi on Diwali brings wealth and freedom from financial troubles. This year Diwali is observed on 4th November 2021.
As per the Hindu calendar, the festival of Diwali is celebrated on the new moon day of Kartik month. This year the festival of Diwali will be celebrated on Thursday. This year the date of Kartik Amavasya is falling on November 4, as we discussed above.
Diwali, Shubh Muhurat (Diwali 2021)
Diwali: November 4, 2021, Thursday

Amavasya Date Start: November 04, 2021 from 06:03 am.
Amavasya date ends: November 05, 2021 till 02:44 am.
Laxmi Puja Muhurat (Laxmi Puja 2021 Date) from 06:09 pm to 08:20 pm
Duration: 1 hour 55 minutes
Pradosh Kaal: 17:34:09 to 20:10:27
Vrishabha Kaal: 18:10: from 29 to 20:06:20
Laxmi Puja Mantra (Laxmi Puja 2021, Laxmi Mantra)
Following are the mantras that have been recited to please Goddess Laxmi on Diwali. Chanting these mantras methodically in the auspicious time helps in removing money-related problems and increases happiness and peace.

- ॐ श्रीं ल्कीं महालक्ष्मी महालक्ष्मी एह्येहि सर्व सौभाग्यं देहि मे स्वाहा।।

- ॐ ह्रीं श्री क्रीं क्लीं श्री लक्ष्मी मम गृहे धन पूरये, धन पूरये, चिंताएं दूरये-दूरये स्वाहा:।

- श्रीं ह्रीं क्लीं श्री सिद्ध लक्ष्म्यै नम:

- पद्मानने पद्म पद्माक्ष्मी पद्म संभवे तन्मे भजसि पद्माक्षि येन सौख्यं लभाम्यहम्।

Chant these Mantras and follow Muhurat to please Goddess Laxmi this Diwali.

SpotboyE Wishes Happy Diwali 2021! #Stay Home #Stay Safe