'Twitter Apology Is For The World & Fans'. Did Saif Ali Khan Just Take A Dig At Varun Dhawan?
In a recent open letter by Saif Ali Khan to a leading newspaper, he not only called the social media platform fake, but also asserted that he has personally apologised to Kangana Ranaut for the IIFA nepotism act and that should put an end to the issue...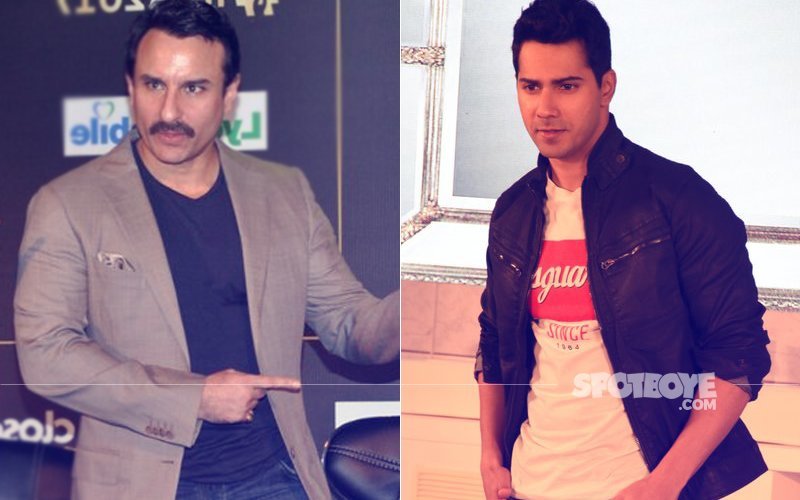 What happened at IIFA 2017 surely didn't remain just there as it has turned into a burning controversy ever since the awards ended.
In a leading newspaper,
Saif Ali Khan
has penned an open letter explaining how this issue should be put to rest now.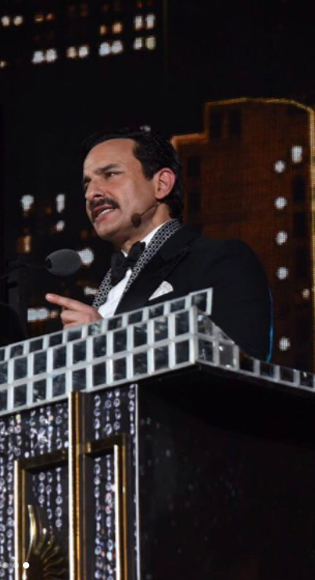 Saif Ali Khan Hosting IIFA 2017
Interestingly, he has hinted towards stars apologising for their mistakes on Twitter as an effort to please their fans and the world, which makes us feel that he is taking a dig at
Varun Dhawan's
Twitter apology to
Kangana Ranaut
. Nawab Pataudi also mentions that he personally called Kangana to apologise for the act at IIFA 2017.
"I realised at some point, that it might have offended Kangana (Ranaut). I called her and apologised personally. That should be the end of it. Everybody needs to take a chill pill and back off.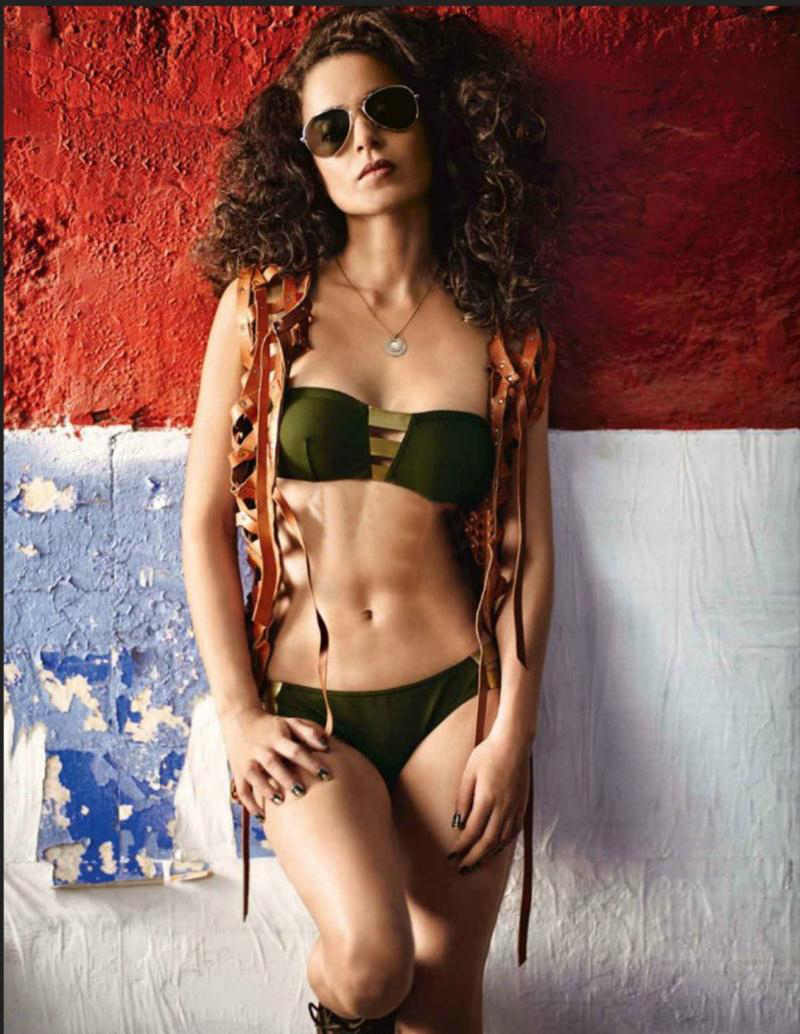 Varun Dhawan Indirectly Mocked Kangana Ranaut With Nepotism Chants At IIFA 2017
However, in today's world, apologies are made through Twitter or though some other social media platform. That, is basically apologising to your fans and the world in general, instead of apologising to the person concerned, because you don't want to lose support." writes Saif.
He also went ahead to call the social media platform fake and the reason why he isn't on it, "These are the times we live in. We wish each other happy birthday or offer condolences on social media. This is another reason I don't want to be on any social media platform — it feels fake. As far as the issue of saying something stupid on stage goes, I'm sure it's not the first or the last time I'm going to say something stupid in an attempt to be funny. And I apologised to Kangana, so I don't owe anybody else an explanation. The issue is over."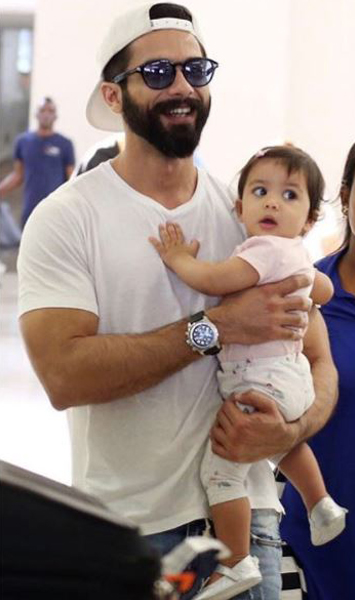 Apart from this, Saif spoke at length about Nepotism, yet again. Here's the rest of his open letter:
"The real flagbearer of nepotism, I'd say is the media. Look at how they treat Taimur, Shahid's daughter Misha or even Shah Rukh's son AbRam. They photograph them and hype them up to be the next big thing and the child has no choice. From a young age they have to deal with being celebrities, which they don't really deserve, before they can even speak or talk, leave alone understand what is happening.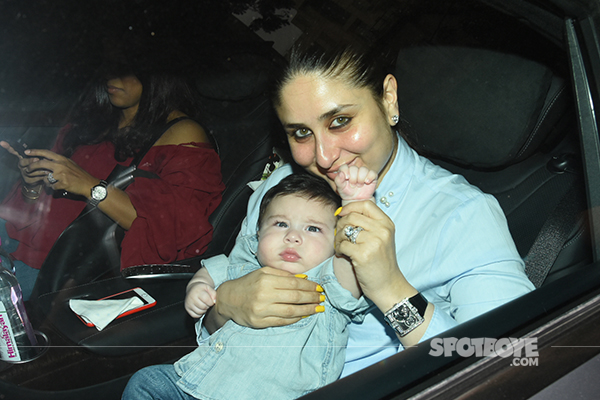 Kareena Kapoor With Son Taimur
So, what is nepotism? I think nepotism means when you give somebody from your family a job that somebody else is better suited for. But, is that what happens in movies? Is that what people mean when they say that there is lot of nepotism in film industry? I think perhaps what Kangana means (and again I'm only assuming here) by nepotism is that people from Dharma or Yashraj are against people like her, who have come up the hard way without their support and that they only support their own people. Whether that is true or not I have no idea and it's none of my business.
Nepotism is probably least prevalent in the movie industry and rampant in politics and business. Nepotism in dynastic politics is a well-known and unspoken truth. It's the same in business. But nobody talks about that. Nepotism is Donald Trump putting his daughter in the White House rather than someone who is better qualified. Actors are the soft targets. So if you say star kids have an advantage, of course, they do. It's an advantage created by the press because people are interested in them. There is a curiosity to see Taimur, Sara or Ibrahim. It's supply and demand. People want it, media serves it. So we're all part of the same vicious circle in that sense.
What's at play here are three systems. Aristocracy, the rule of the best, which is what this industry is. Ruled by the best. Also, meritocracy. It is ruled by the people with the most talent and it's also ultimately tempered by democracy, which is people power. Nepotism cannot work in the film industry because it is a democracy. The film industry is the most fair line of work. So yes, maybe I got a chance because of my mother, but that is more genetics than nepotism. It's a genetic investment that the producer was making.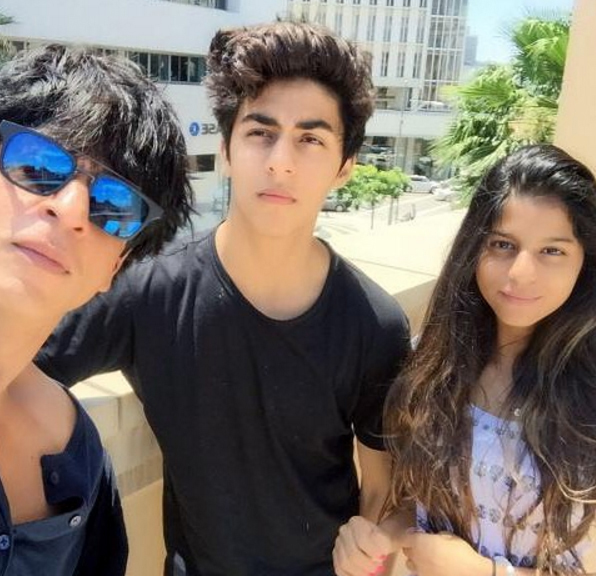 Shah Rukh Khan With Aryan And Suhana
Compared to an outsider, maybe I had a better chance of meeting people, but Akshay is also an outsider. When people saw him, they gave him a chance rather than give me one because they are businessmen who can spot talent. And when a hero walks in, they know. They want to imagine me as a privileged prince and so, it's nice to pull me down once in a while, I imagine. For every star kid, there are many guys and girls from total non-filmi backgrounds. Take Shah Rukh Khan, Sridevi, Madhuri Dixit-Nene, Jackie Shroff... it's an endless list. Everyone knows this is the only industry where a spotboy can become a superstar. And to the idiot who gave the example of Arjun Kapoor for nepotism, I would just like to say that every film he has done, has worked. He should be an inspiration as an unlikely hero, not pulled down for nepotism. And that is the reason he is here. Not because of his father or uncle. It's the audience that makes a film a hit, not the family members, otherwise all kinds of people would be ruling the roost.
Lastly, Johnny Depp once told Kate Moss — and I have forgotten his advice and I'm never going to forget it again — Never complain and never explain. That's good advice, I think."
Well said, Saif!
Thumbnail Image Source: Manav Manglani, fadunetwork, upcomingmoviesreleasedate