'Why Is Harshvardhan Kapoor Talking About Katrina Kaif's Love Life?' A Source Close To Katrina Says The Actress Is Upset - EXCLUSIVE
While Harshvardhan Kapoor might have created a lot of ripples with his latest revelations that Katrina Kaif and Vicky Kaushal are together, sources say the actress is quite upset.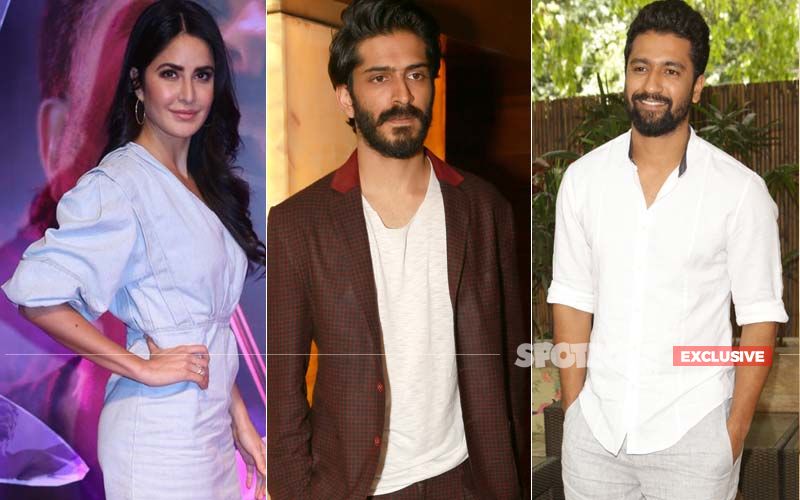 They barely knew one another. And yet in a recent chat show, some sort of a Karan Johar/ Koffee With Karan ripoff, Anil Kapoor's son Harshvardhan decided to reveal to the curious universe that Vicky Kaushal and Katrina Kaif are a couple. The revelation had its desired effect. The interview went viral. But at what cost?! According to sources, Katrina is none too pleased with her love life being flaunted on a gossipy chat show.
A close friend of the actress told this writer, "He(Harshvardhan Kapoor) had no business discussing her love life on a chat show. She barely knows him. And even if she did know him well, he should have asked her before going public with her personal life." This friend reveals that Katrina is very cautious about her current relationship. "She has been badly hurt in her earlier relationship (with Ranbir Kapoor). She wants to keep this (her current relationship) as quiet as possible."
ALSO READ: 'Vicky Kaushal And Katrina Kaif Are Together': Harshvardhan Kapoor CONFIRMS Their Relationship
But then no one knows the ways of the world. Incidentally speaking about the private lives of third parties has become a trend in current media interviews. Emraan Hashmi recently spoke about the rift between Mahesh Bhatt and his brother Mukesh Bhatt. The revelation was not appreciated by the Bhatts.
Image source: youtube/SpotboyE Archives