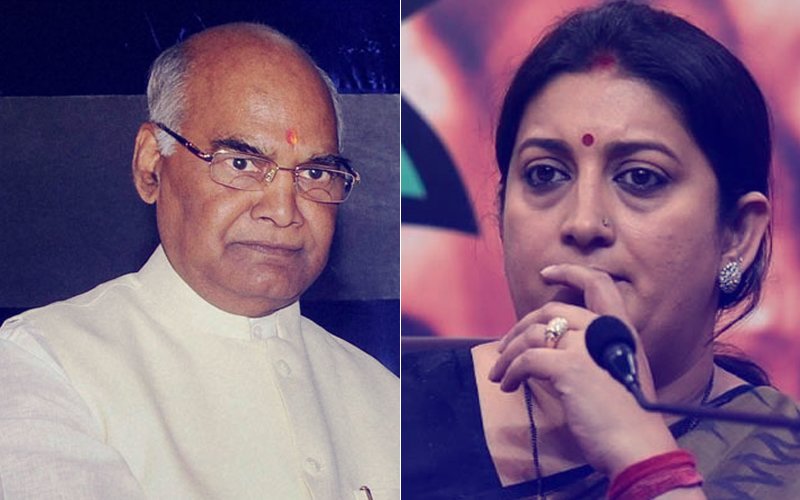 Yesterday, we reported that some of the National Film Awardees might skip the award ceremony due to a differential treatment in presenting the awards.
Reportedly, the President of India decided to felicitate only 11 out of 140 awardees and this change in schedule at the 11th hour didn't go well with awardees.
In protest of being felicitated by Smriti Irani (Union Minister for Information and Broadcasting) and Rajyavardhan Rathore (Minister of State for Information and Broadcasting) and not by the President of India, Ramnath Kovind, more than 65 awardees decided to give the ceremony a miss.
While talking to Mid-Day, Kaushik Ganguly, whose film Nagarkirtan won the Special Jury Award, said, "It is humiliating for the artistes that the President doesn't have time to hand over more than 11 awards. Cabinet Ministers' participation refers to government's participation; this award then doesn't remain apolitical anymore."
Later, Malayalam actor Parvathy, who was also one of the protestors, said, "We were raising a reasonable grievance, but we did not get a reply to our letter at all. At 3.30 pm yesterday, Irani and Rathore started handing out the initial set of honours, while the President arrived at 5.30 pm for the final leg. Actor Riddhi Sen, who was felicitated by the President, said. But I am not supporting what happened."
Meanwhile, Boney Kapoor along with daughters Janhvi and Khushi received the award on the behalf of late actress Sridevi, who won the National Award posthumously for her stellar performance in Mom (2017).