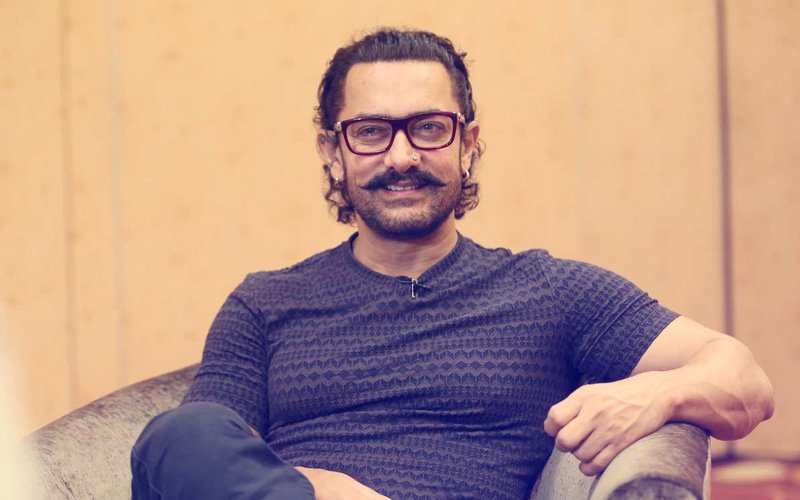 Aamir Khan, Rajkumar Hiran and screenwriters Juhi Chaturvedi and Anjum Rajabali have teamed up to judge Cinestaan India's Storytellers Script Contest. The panel of judges is looking out for 5 intriguing scripts and the winner takes away Rs 25 lakhs, as the prize money.
A source told a leading tabloid that the total cash prize for the contest would be Rs 49 lakhs and would be financed by Cinestaan Digital Pvt Ltd, internet media firm which aims to build cinema-related products for Indian audiences. "The first and second runner-up will be awarded Rs 10 lakh and 7 lakh respectively. The third and the forth runner up will be awarded Rs 4 lakh and 3 lakh respectively," added the source.
Apart from the huge cash prize, the winner will also get a chance to pitch their scripts to the leading production houses. The superstar reveals that the contest is to provide a platform to the reservoir of talent outside the industry. "We have incredible talent in this country. However, they have been facing immense difficulty in making their way to the Indian film industry. I feel that good writers don't have enough opportunities and this is where the contest will help tremendously."
Rajabali, chairman of the jury, said, "It is imperative that Indian screenwriting move to the next level. Indian cinema needs great scripts, and this will take us one step closer to that goal."
The contest was launched on October 15 and the entries will be accepted until January 15, 2018 and the winners will be announced sometime next year.