Aamir Khan-Kiara Advani BRUTALLY Trolled For 'Hurting Hindu Sentiments In Bank Ad; Netizen Asks 'Will You Dare To Tamper With Traditions Of Other Religions'
Aamir Khan and Kiara Advani get massively trolled on social media with netizens accusing them of hurting Hindu sentiments with their latest bank commercial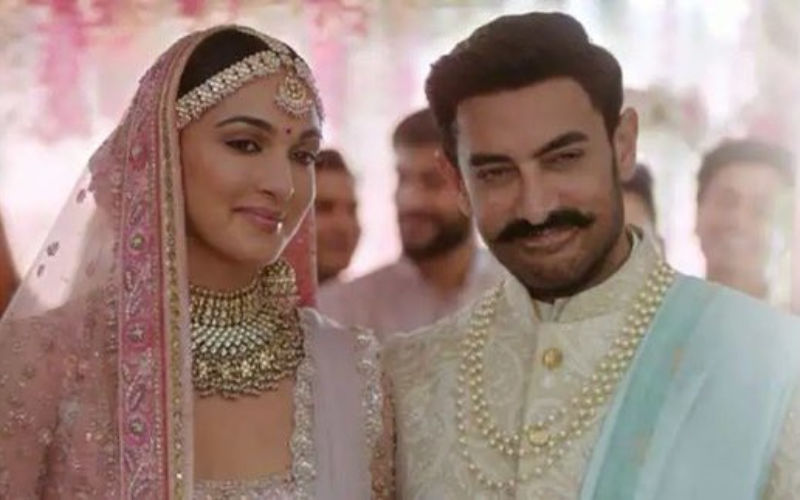 Aamir Khan and Kiara Advani are being massively trolled on social media over their latest bank commercial. The ad featured both the actors as newlyweds, discussing why they didn't cry during the bride's bidaai ceremony. The AU Bank advertisement raised questions about patriarchal traditions and thus Aamir and Kiara have been accused of allegedly hurting the sentiments of the Hindu community. Both actors are trending on Twitter with 'angry' netizens asking to boycott their movies.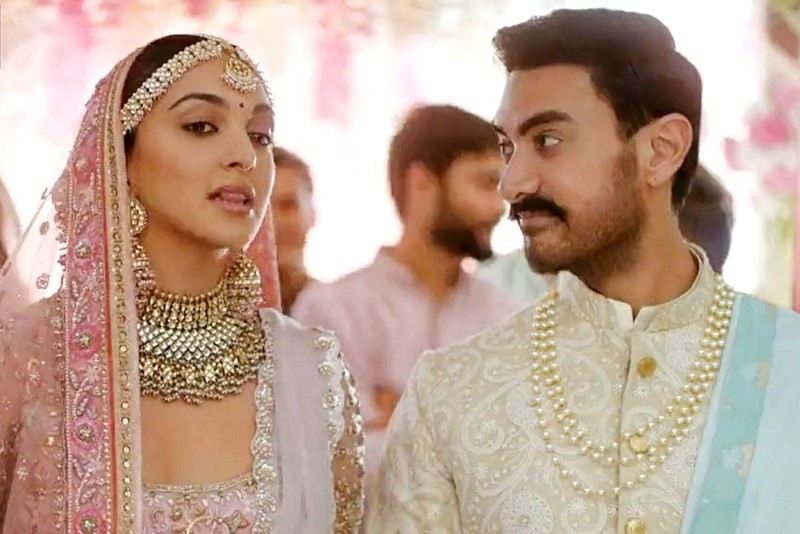 This commercial has miffed several netizens who claimed that the actors have insulted Hindu sentiments. While raising an objection, one netizen tweeted, "Once again an advertisement against Hindu culture has been released. Aamir Khan and Kiara Advani have insulted Hindu tradition in AU Finance Bank ad. Don't realize what is the purpose of making such stupid ads? (sic)." Another user wrote, "Aamir Khan and Kiara Advani insulted Hindu tradition in AU Finance Bank ad ! Why do they insult Hinduism and no other religion?"

Check out more tweets here:
Will you dare to tamper with the customs and traditions of other religions?
So far Aamir Khan acting against Hindu religion and tradition and Kiara Advani playing anti-Hindu role all Hindus are boycotting your movie,be wise now.#AamirKhan_Insults_HinduDharma@aubankindia

— Santosh Navale (@santoshnasvale6) October 12, 2022
Earlier, The Kashmir Files director Vivek Agnihotri slammed the commercial saying the bank should do activism by changing the corrupt banking system. This commercial marked Mr perfectionist's first collaboration with the Kabir Singh actress.