Aamir Khan's Daughter Ira Khan Reacts To A Fan Asking Her If She Is Actor's 'Son'; Star Kid Has The Best Response Ever
Aamir Khan's daughter Ira Khan held a Q&A session on Monday. Taking to her Instagram stories, the star kid replied to a curious fan asking her if she is actor's 'son'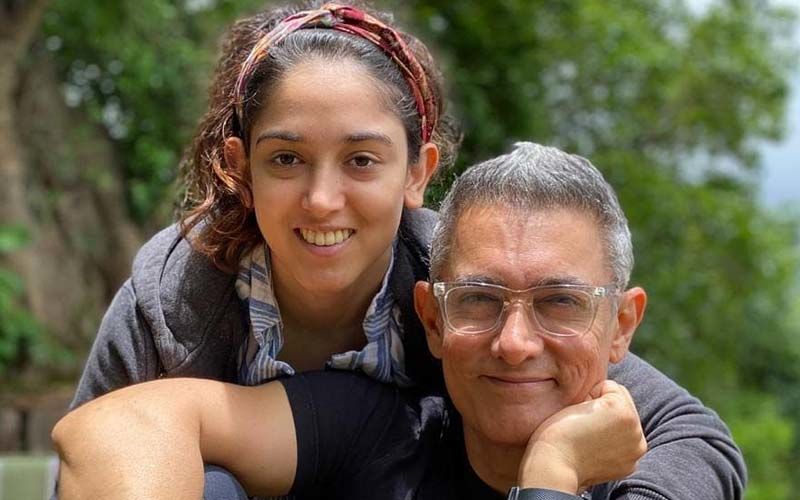 Amidst the critical weather conditions in Maharashtra, Bollywood actor Aamir Khan's daughter Ira Khan took to social media to keep herself entertained, while at home. The star kid got in touch with her fans. She wrote, "I am not quite sure what to.do.with myself. You?" And, Ira held a Q&A session on Instagram. On Monday, taking to her Instagram stories, Ira Khan reacted to a fan asking her if she is Aamir Khan's 'son".
On Instagram, a social media user reacted to Ira's Q&A and asked her, "Aapto Ameer Khan sir ki son ho na." The fan asked Ira if she is "Aamir Khan sir's son," and added two (monkey closing eyes) emojis. Ira reacted to the post with a classy answer. She replied, "I'm his daughter. But what even are these gendered nouns!?" The star kid confirmed she is Aamir Khan's daughter and not his 'son'.
Take a look at the post below:
The star kid shared a video of her making a humming sound while answering the question. In the video, Ira is dressed in her home clothes. She is wearing a green baggy shirt and has her hair tied up in a messy bun. Meanwhile, Ira Khan is an active social media user. She constantly drops interesting pictures and videos, keeping her massive fan base updated about her life. She earlier made headlines when she opened up about suffering from depression and spread awareness on mental health.
Image source: instagram/khan.ira