Aamir Khan's Daughter Ira Khan Shares A Picture As She Gets Her First Dose Of COVID-19 Vaccine; Reveals She Is 'Scared'
Aamir Khan's daughter Ira Khan took to her Instagram stories to post a selfie as she received her first dose of the COVID-19 vaccine. The star kid revealed that she was scared!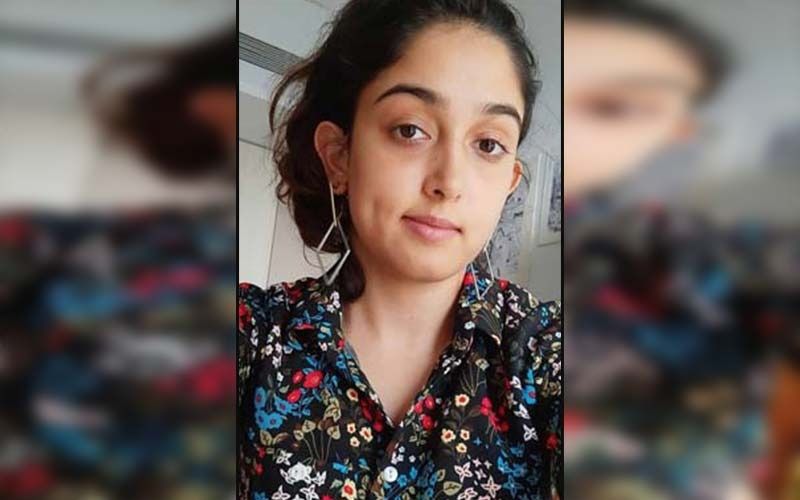 The third phase of the COVID vaccination drive for the age group 18-44 began from May 1, and in the last month, many Bollywood celebrities and famous personalities got their first shot of COVID-19 vaccine as well. Kartik Aaryan, Farhan Akhtar, Sonakshi Sinha, and many others got vaccinated, and people have been sharing pictures of them getting vaccinated on social media. Now, Aamir Khan's daughter Ira Khan has also taken the first jab of COVID-19 vaccine, and she took to her Instagram stories to share a selfie as she got vaccinated
Aamir Khan's daughter Ira Khan enjoys a huge social media following, and the star kid keeps her fans updated on whatever is going on in her life. This afternoon, she shared a picture of her, in which she was seen wearing a denim jacket layered over a tee, and she tied her hair in a ponytail. Ira had her face mask on, and she posted the selfie along with the caption, "Getting my COVID shot". She further stated how afraid she was of taking the injection, and she wrote, "Scared".
Check out Ira Khan's Instagram story below: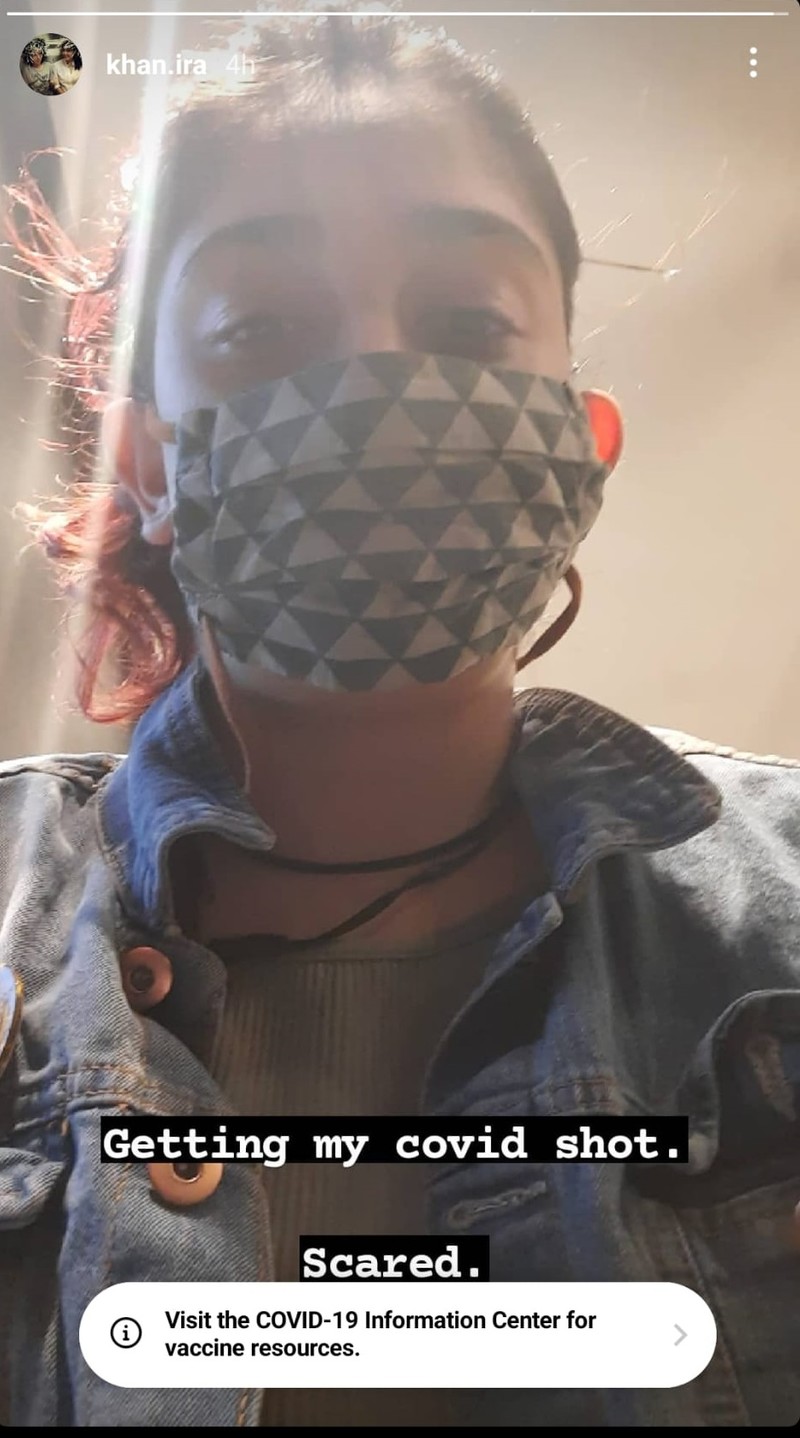 In other news, Ira Khan recently launched her Agatsu Foundation to aid mental health well-being. She took to her Instagram and shared a video, announcing and informing about the foundation.
In the video, Ira can be heard saying, "I have registered a Section 8 company, called Agatsu Foundation, which launches today. Agatsu is my attempt of trying to find a balance, of trying to attain equilibrium, to make my life better for me and facilitate you making your life better in whichever way. Come check us out."'
Image Source: Instagram/Ira Khan