Abused-Battered Neeru Randhawa: Sold 200 Empty Whisky Bottles Of Armaan Kohli, He's Alcoholic!
Neeru Randhawa minces no words and rips Armaan Kohli apart- the man who tortured her physically, mentally and financially. The lady had seen this coming- but not with such magnitude. We salute such women who take a stand and say 'Enough is Enough'...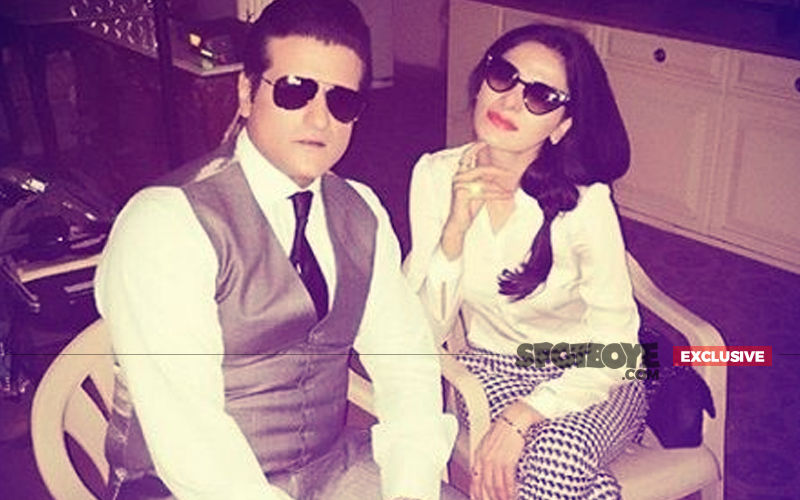 It's getting uglier by the minute and we are about to bring you an interview which will leave you dazed for days. You will hear her voice, quivering at times, from hospital. She is going to dissect her live-in partner Armaan Kohli. She can't take it anymore.

She ran away else...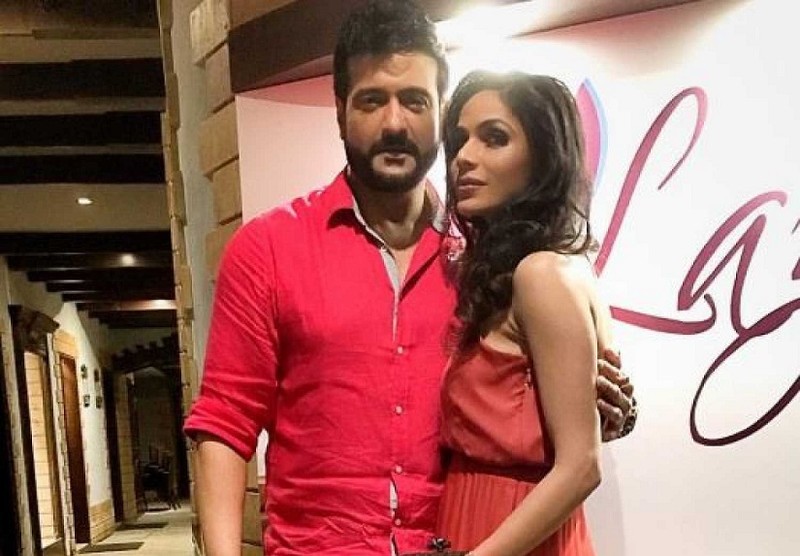 Armaan Kohli And Neeru Randhawa

Well, let's not give it away. You gotta wait.

Till then, let's just tell you that the allegedly flawed Armaan had many issues in his life, according to his live-in girlfriend Neeru Randhawa--- whom he beat up so badly that she had to run to Koilaben Hospital for urgent treatment. One of the issues he had was that he loved to hit the bottle, every day.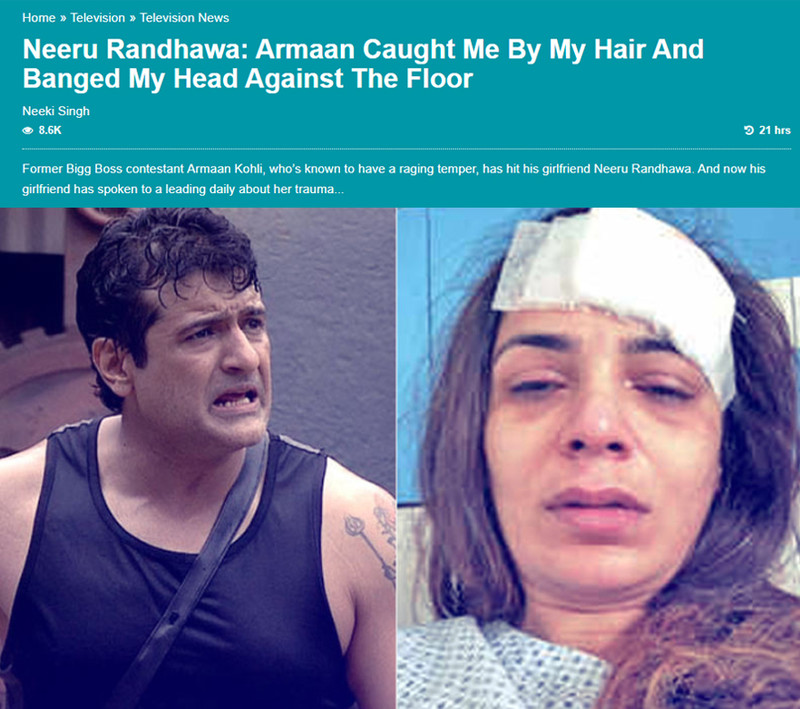 "Roz peeta tha, itna peeta tha ki poocho mat. He is alcoholic. Believe it or not, recently I sold 200 empty whisky bottles which were lying in our flat," Neeru lamented, adding, "He also loved to have parties in the house, and they went on till 7 am."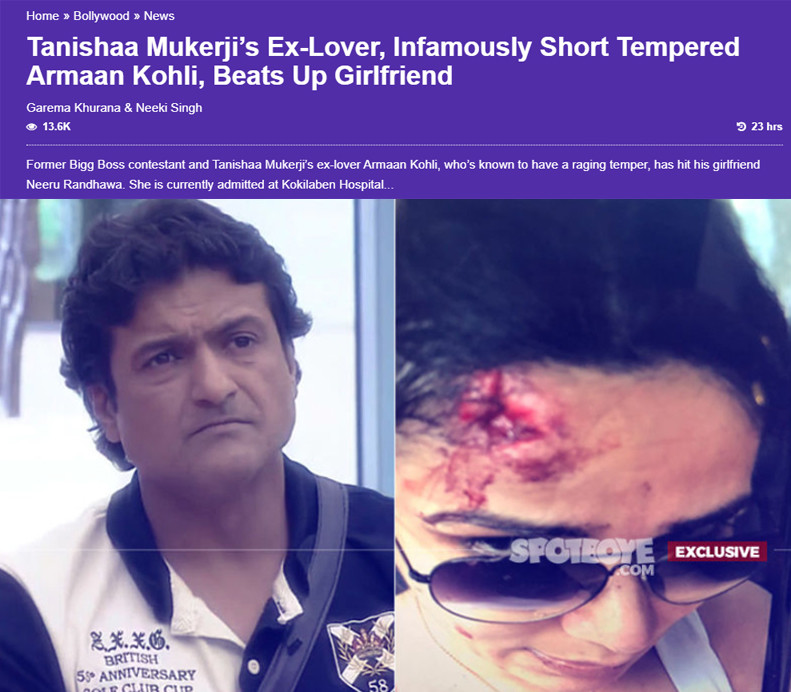 Why did he drink so much? What was the frustration? Why did she not succeed in stopping him? What were the in-laws doing when he raised his hand on her? What is her condition now? '

It's all coming up, TONIGHT. Don't go away. Stay on SpotboyE.com.