Actress Bidita Bag's Emphatic Post On Rape With Blood Dripping From Her Clothes, 'I Begged, I Cried'
Taking to Instagram, Bidita Bag, the viral sensation behind SpotlampE's new single Busy Busy posted a hard-hitting message about consent, rape and violence against women. It will make you stop and take notice!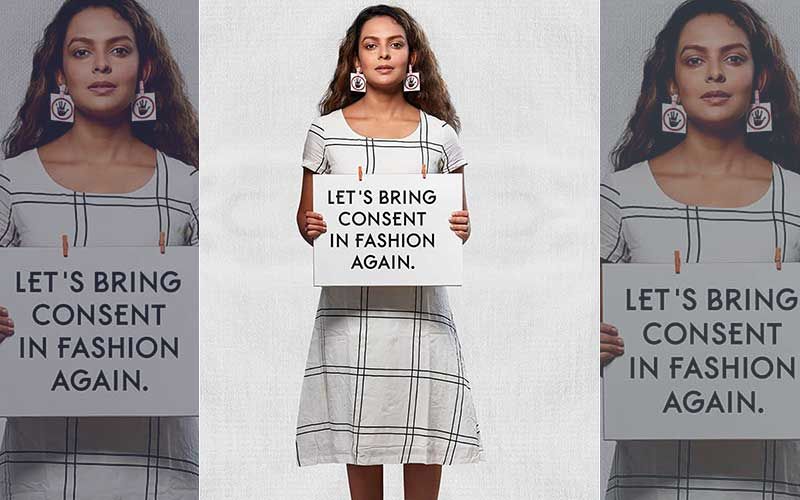 Bidita Bag, who was last seen opposite Nawazuddin Siddiqui in Babumoshai Bandookbaaz, has been posting quite a few messages against rape and violence against women. Bidita, who was recently seen in
9X Spotlampe's viral song Busy Busy
, is going all out to speak about 'consent' and 'victim-blaming' and other sensitive yet serious issues. She posted a picture holding a placard, which reads, 'A man who said consent was not his style.' The girl can be seen wearing clothes with blood all over, bruised face and legs and blood dripping all over her legs.
Captioning the photo she wrote, 'Consent?... what is consent he said...my might is my right. Choice? Your choice...really?...he mocked! I whimpered, I begged , I cried. Rape?...when rape is inevitable lie back and enjoy it..thats what he said...lashed out..clawed..brute Force..tearing..searing... damaging..till eternity... I picked up my broken self.. physically, emotionally...null and void... no feelings... a body without soul.. jeered, taunted, scorned...I am a woman. #antirape #rape #rapesurvivor #violenceagainstwomen #victimblamimg #endrape #consent #consentissexy #nomeansno #stoprape"
(ALSO READ: Neha Pandey Opens Up About SpotlampE.com New Number Busy Busy)
Her post couldn't stop raving positive comments. A user wrote, "This was really deep...I swear This pic churned emotions....nicely penned down...." A netizen even wrote, "This deserves much appreciation as it can trigger awarness in mindset of ppl which inturn can try to understand why these incidents are arising where humans are putting animals to shame and invoking death and grief to women and themselves, Humans could do so much better, uplift each other in bad times."
She also shared a post which read, "Unless this is a look we want in Vogue over next decade, let's resolve, to teach out men how to respect the bodies and choices of women."
Images Source: instagram/biditabag