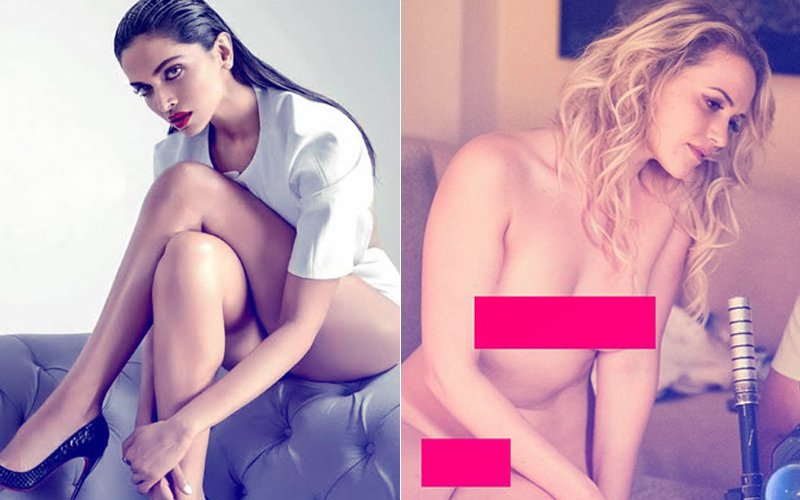 In case if you have been thinking that Padmaavat will have a solo release this Republic Day, let us tell you, you've got it wrong! Well almost.
Ram Gopal Varma's documentary God, Sex And Truth
will drop online on January 26, a day after Padmaavat hits silver screens.

RGV's God, Sex And Truth starring American porn star Mia Malkova will be releasing on January 26.

Clearly, there were no protests or ban demands against the content of the film based on the trailer that was released a few weeks back.

Anyway, talking about the film releasing along with
Padmaavat
, RGV took to Twitter to express his views on the same. On Monday, while talking about Padmaavat and God, Sex and Truth clash, RGV tweeted: "My film God,Sex and Truth is releasing on jan 26th at 9 Am along with Padmaavat on http://www.GodSexTruth.Online ...Between @MiaMalkova and @deepikapadukone may the best woman win #GodSexTruth (sic)."
"The difference between @MiaMalkova 's #GodSexTruth and @deepikapadukone 's Padmaavat is One is a Social Controversy and the Other is a Historical Controversy", reads another tweet by RGV.
The controversial director further went on to share so random pic of figures that show Mia Malkova is more popular than PM Narendra Modi. "The real Truth behind God, Sex and Truth as per statics released by Google.. @MiaMalkova is more popular than our P M Narendra Modi and India's richest man Mukesh Ambani ..Hail #GodSexTruth," reads his tweet.
Well, quite honestly, we have nothing to say to that. How about you guys? If you have a message for RGV, leave it in the Comments section below...


Image Source: twitter/miamalkova,maximindia