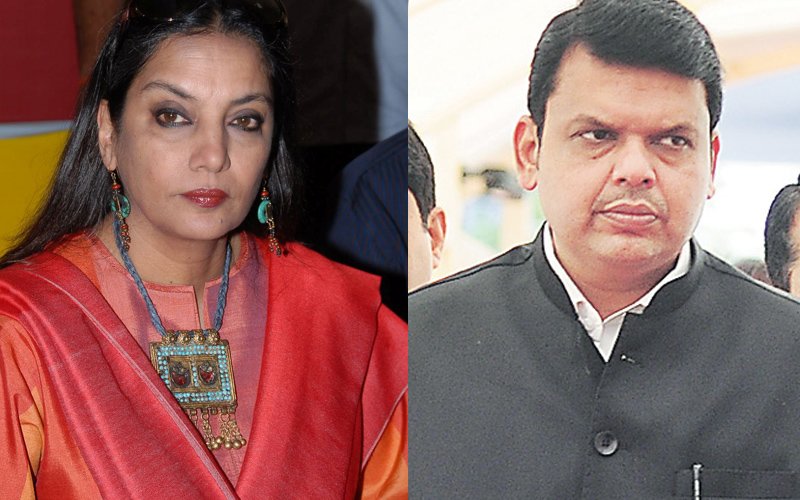 Yesterday, we told you that Karan Johar can now heave a sigh of relief as his upcoming film, Ae Dil Hai Mushkil starring Ranbir Kapoor, Aishwarya Rai Bachchan and Anushka Sharma will release hassle free (BIG RELIEF: Karan Johar's Ae Dil Hai Mushkil Will RELEASE; MNS Chief Raj Thackeray Gives His Nod, Oct 22). The decision was taken after Karan Johar met MNS Chief Raj Thackeray along with Mukesh Bhatt, Siddharth Roy Kapur and Sajid Nadiadwala at CM Devendra Fadnavis' residence in Mumbai. However, the nod came with a heavy penance for all the producers who have cast Pakistani artistes in their films. In a press conference, MNS Chief Raj Thackeray said all producers including Karan and Shah Rukh Khan, who are working with Pakistani artistes, will have to contribute Rs 5 crore towards the Army Relief Fund as a penalty (Raj Thackeray: Karan Johar And Shah Rukh Khan Will Have To Give 5 Cr As Penalty For Casting Pakistani Artistes, Oct 22).

This settlement did not go down well with Shabana Azmi and she took to Twitter this morning to condemn MNS and slammed CM Fadnavis for brokering a deal and buying patriotism for Rs 5 crore.


She also questioned the decision by saying that Union Home Minister Rajnath Singh had assured a smooth release of Ae Dil Hai Mushkil.

The veteran actress didn't stop there. She said that instead of brokering a deal with MNS, the CM should enforce law and order. Further, who is MNS is to decide whether she is patriotic or not?


She concluded her stand by saying that BJP should haul him up and demand an explanation for his actions.




Thumbnail Image Source: indiandhamal & alchetron