A short film, co-produced by Anurag Kashyap titled Bebaak, has been dropped from the MAMI Film Festival. Anurag, who was one of the Phantom members, was alleged for his inaction in a sexual assault complaint against Vikas Bahl and therefore the members of the film festival decided against running his co-produced film in their festival. You may recall, in the wake of the #MeToo movement, MAMI had dropped AIB and Rajat Kapoor's films too from the festival, a few weeks back.

Bebaak stars Sarah Hashmi, Nawazuddin Siddiqui and Vipin Sharma and explores the misogyny faced by a Muslim woman during an interview for a scholarship. The 20-minute long film was initially accepted in the film festival and was scheduled to run from October 25 to November 1, but on October 15, the director Shazia Iqbal learnt that Bebaak has been dropped from MAMI. Soon after, Shazia took to social media and penned a detailed open letter to the board members.

Here are a few extracts from her open letter:

Dear board members at MAMI,

My name is Shazia Iqbal. I am the writer-director of a short film titled Bebaak. Our film was supposed to have its world premiere at the Mumbai Film Festival this year. It is not going to anymore. The leadership at MAMI decided to drop the film.

Why? That is the answer you owe my team and me.

I was not given an official written statement from the board/committee members as to why my film was dropped. This, in spite of me repeatedly asking for the same.

A few more attempts on Whatsapp went unanswered.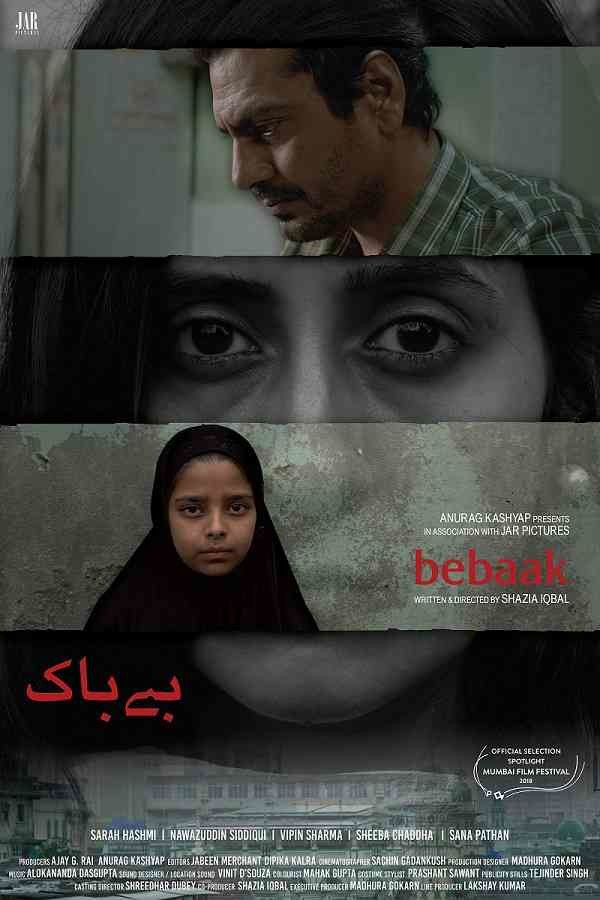 Bebaak Poster

I was then told by a member that this decision wasn't fair to me but it was the final decision of the board. And that it was not meant to be a punishment or judgement.

I appreciate the empathy from Team MAMI but it changes nothing.

This is an open legal case and I will say (based on) what there already is in the public domain (and also include some of my personal knowledge), that Anurag did all that he could at the time and unfortunately, it wasn't enough to get the woman complete justice because she did not want to make a formal complaint. (Sorry, I don't use the politically correct but demoralising word 'victim'.) Anurag was a board member of your Academy. He voluntarily stepped down from the board to keep your reputation 'clean'. Read her detailed letter here.


Image Source:instagram/anuragkashyap10 ,instagram/tanmaybhat & flipboard