Phantom Is No More: Anurag Kashyap, Vikas Bahl, Vikramaditya Motwane & Madhu Mantena Dissolve Their Company
After many hurdles, ups and downs and a controversial journey, finally, Phantom boys- Anurag Kashyap, Vikas Bahl, Vikramaditya Motwane & Madhu Mantena have decided to shut shop and walk their individual ways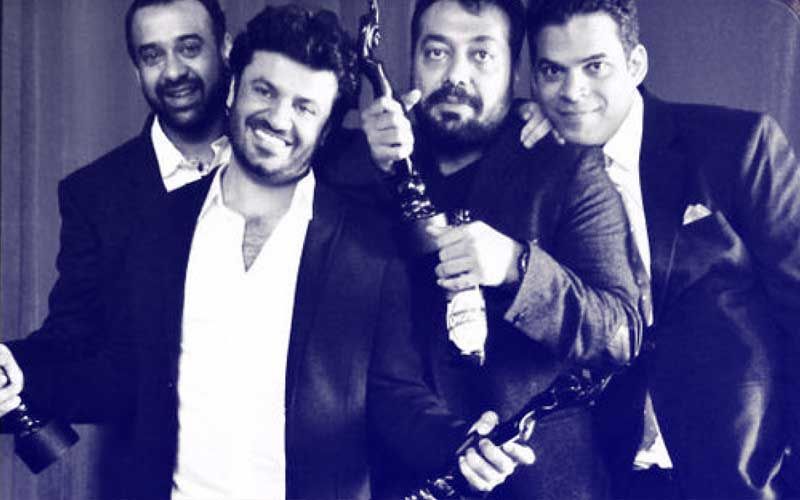 Since a long time, reports were coming in about the trouble in Phantom land. The four partners in the production company- Anurag Kashyap, Madhu Mantena, Vikas Bahl and Vikramaditya Motwane have not been together but were putting up a strong front for the world as a team. However, rumours refused to die down and just before Manmarziyaan, Anurag made it loud and clear that he is not on talking terms with Vikas Bahl. You may recall Anurag Kashyap and Vikas Bahl had a massive fallout last year after the latter was accused of sexual harassment.
On the other hand, things between Anurag and Vikram also looked critical during their so-called joint directorial venture- Sacred Games' promotions. They were often seen giving interviews separately. While Anurag teamed with Nawazuddin Siddiqui, Vikram chose to go solo. It was clear that even here the boat is rocky.
And now, about the man, who is believed to be the most soft-spoken among the 4- Madhu Mantena. Well, after his split with wife, Masaba, Mantena went in immense despair. In fact, we even reported how he stopped going to office and liked his privacy all the time.
Phantom was a dream, a glorious one and all dreams come to an end . We did our best and we succeeded and we failed. But i know for sure we will come out of this stronger, wiser and will continue to pursue our dreams our own individual ways. We wish each other the best.

— Anurag Kashyap (@anuragkashyap72) October 5, 2018
Clearly, the four pillars happened to reach a point where they couldn't support the structure. Add to this the spate of flops since Phantom's inception. While some of their films were critically acclaimed, most of them lost pots of money- biggest example being Ranbir Kapoor starrer Bombay velvet.
Certain things cannot he repaired when broken in life and this collaboration turned out to be one such. Phantom boys' recent tweets are an official statement that they have gone their individual ways.

The four men in question are no more an army. Too many cooks spoil the broth; too much creativity is often hotch-potch.