Height of madness, what else? Here are the text messages in toto, which Armaan Kohli has been shooting off to Neeru Randhawa (who was living-in with him) ever since she got herself admitted to Koilaben Ambani Hospital (Andheri) on Monday evening.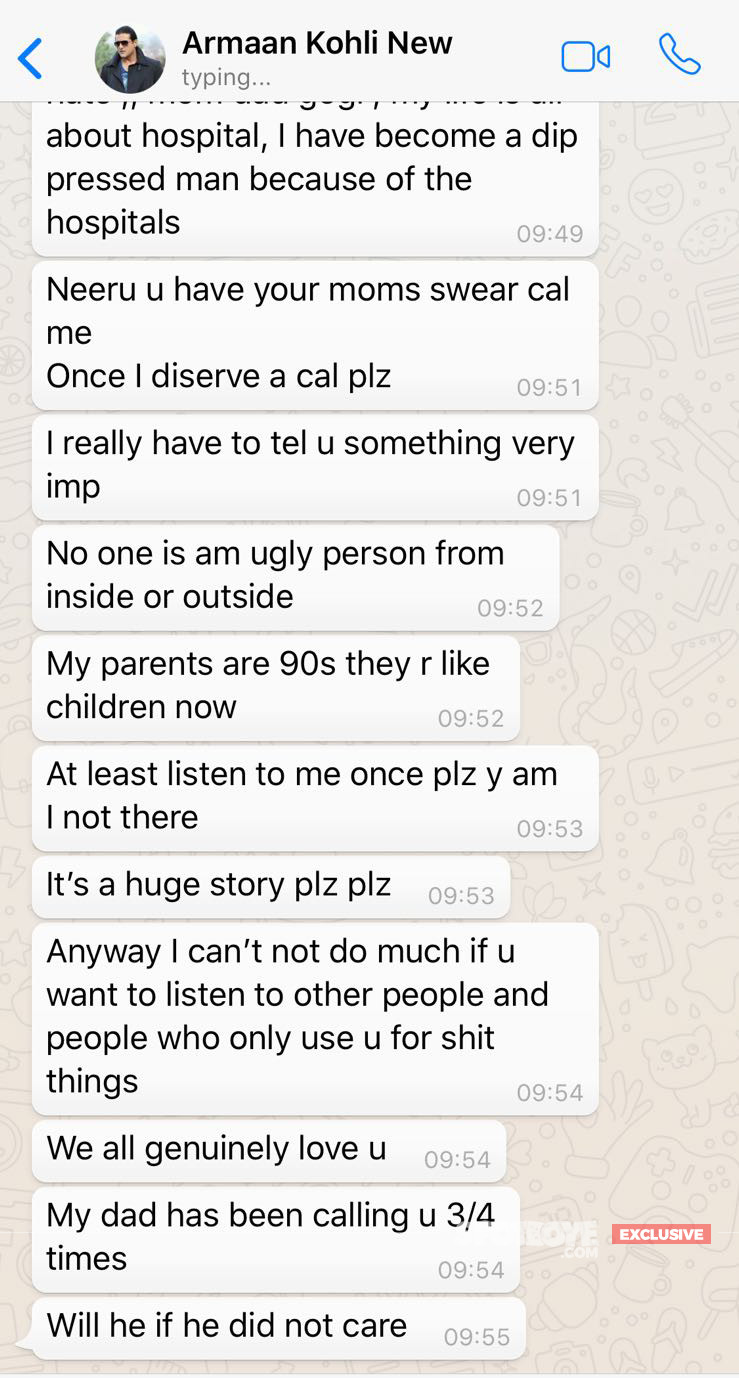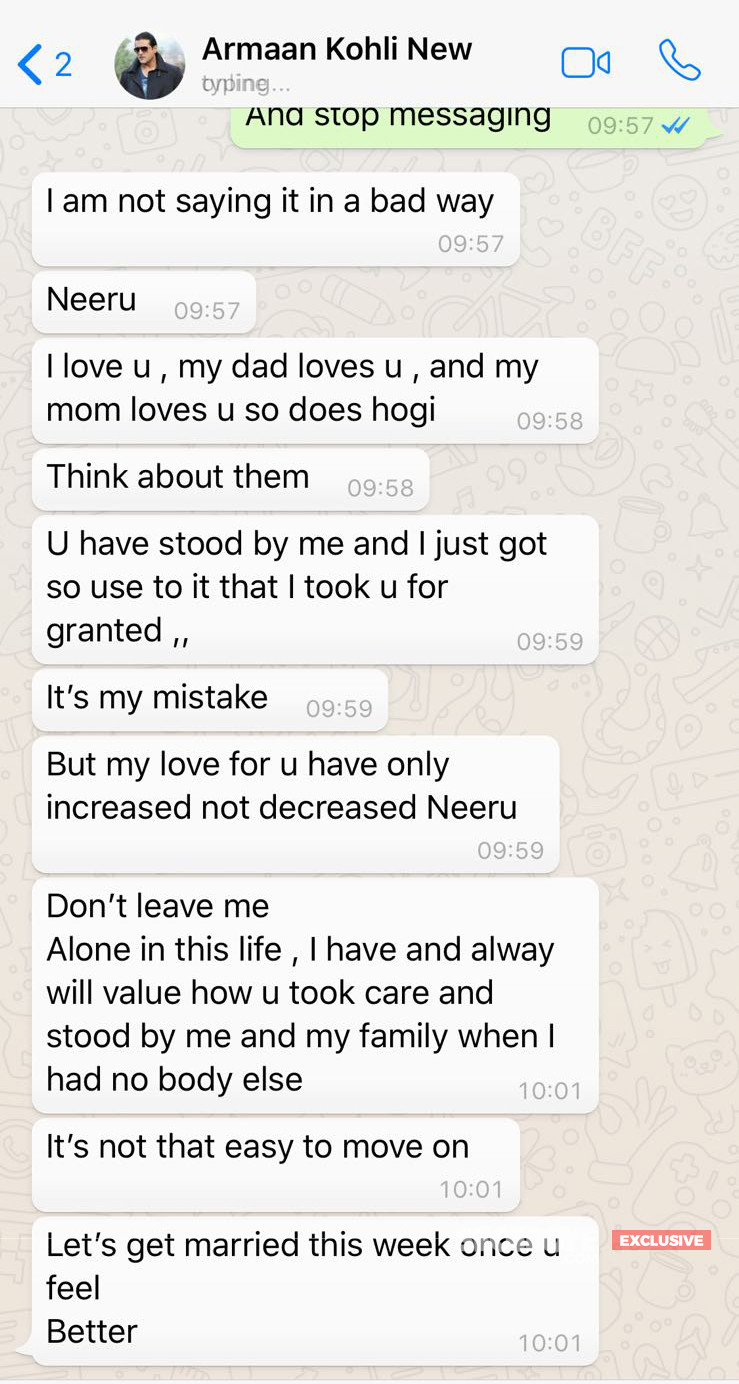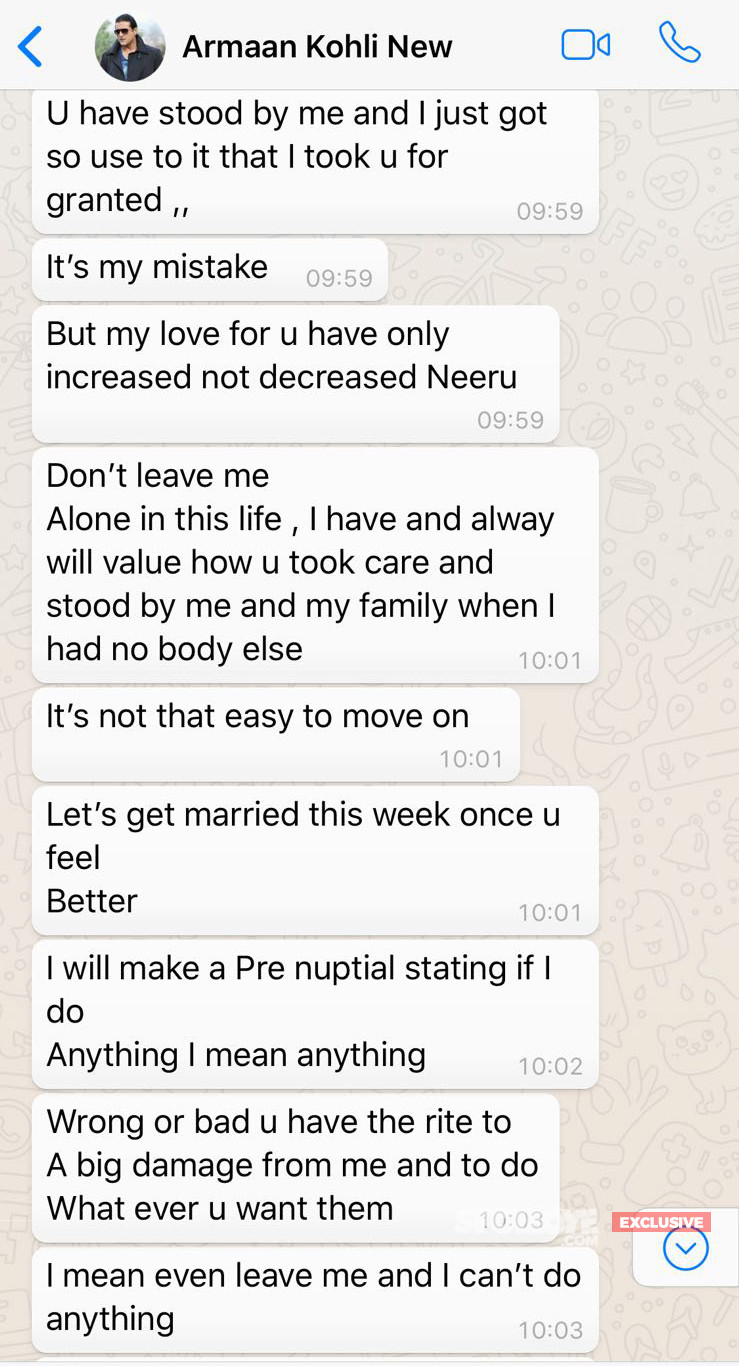 Btw, Armaan Kohli continues to be absconding--- but Neeru, whom he battered last afternoon which in turn led to her requiring immediate medical attention, is getting messages from him on her mobile that she should forgive him and give him another chance.

But this was not the first time. The lady has been taking it since 3 years. And that man has been getting away with it. But not anymore. Now, she has taken up the cudgels against him.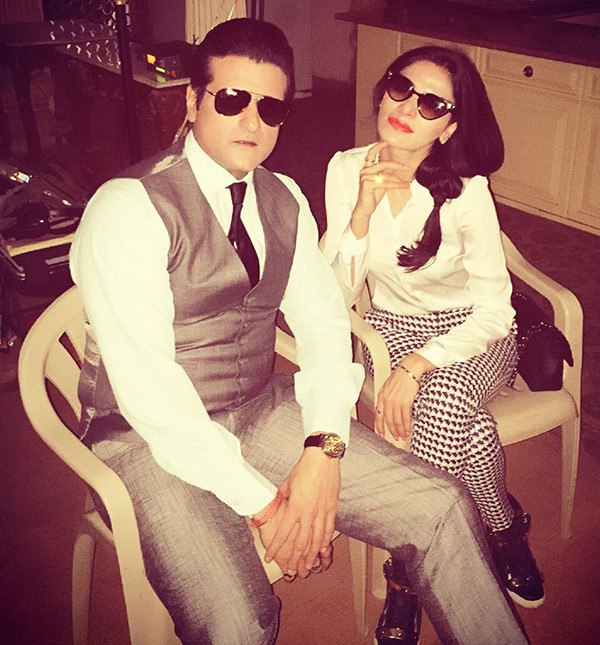 Armaan Kohli With Neeru Randhawa

Where are you hiding, Armaan?

FYI, Neeru has been discharged from the hospital after a surgery was done on her forehead last night to cover the wound and prevent the scar which might develop during the post-operative period.

(We had told you that we'll get you Neeru narrating her plight to you in detail tonight. But there's so much in that copy, that you guys will have to wait until tomorrow morning)

We are tracking this story. For those who missed our two posts on this, click below: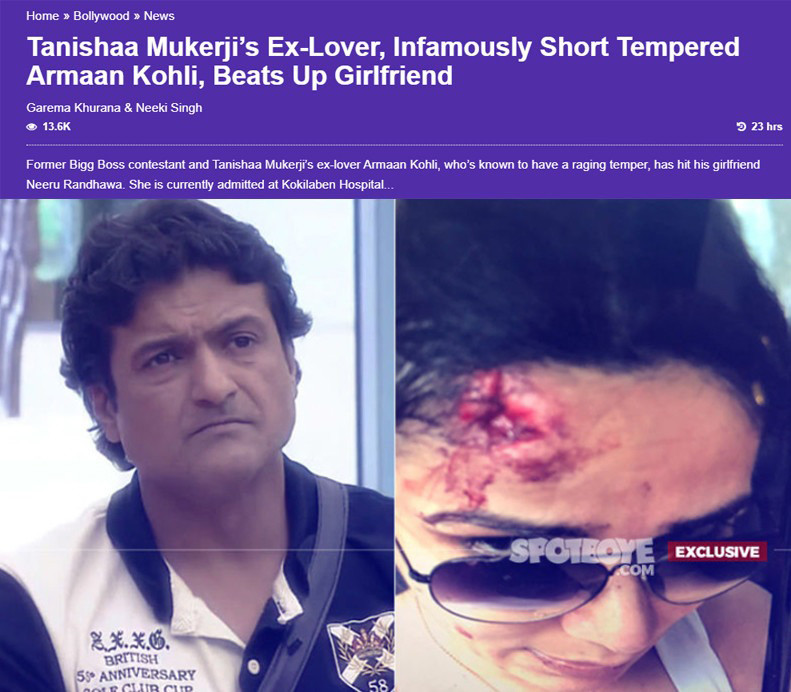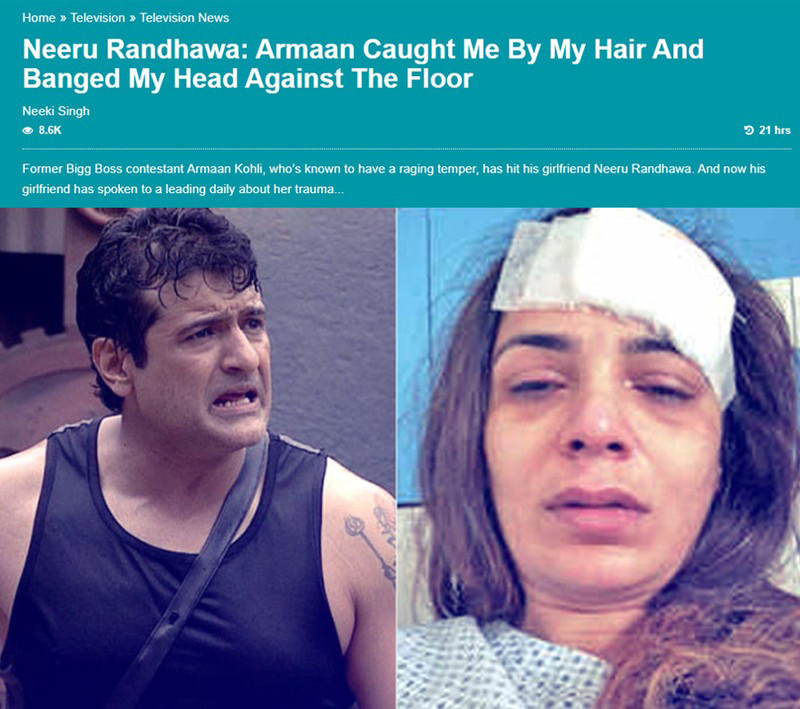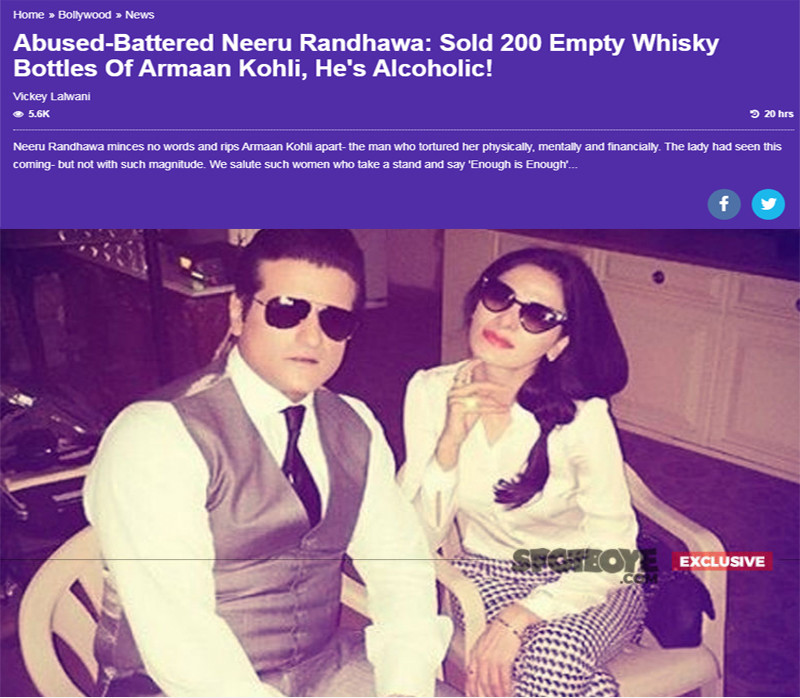 Image Source: instagram/neeruranshawa