After Being Trolled, Mallika Dua CLARIFIES Her Stand On Pad Man Challenge
Mallika Dua took to Instagram to take a jibe at Akshay Kumar's ongoing Pad Man Challenge. Post that, the popular comedienne was trolled on several social media platforms. Now she has cleared the frenzy surrounding her posts...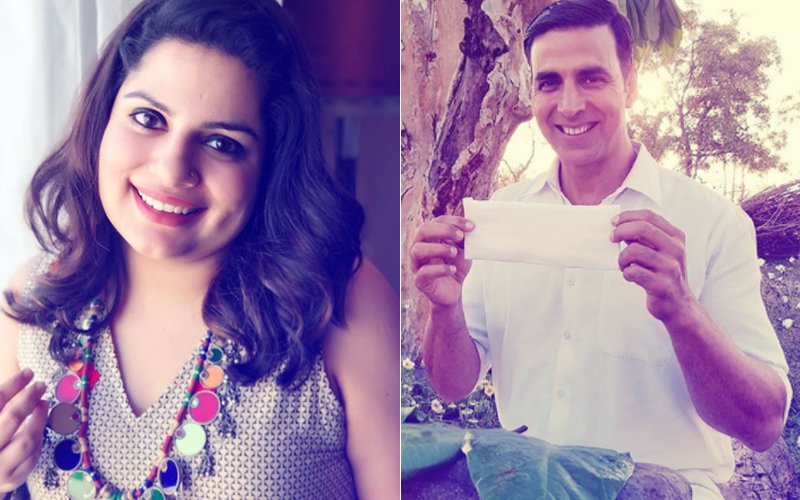 Yesterday, we told you that popular comedienne and Instagram sensation, Mallika Dua took a dig at Akshay Kumar's Pad Man Challenge. For those who missed out on the story, here's what Mallika had said: "Always remember, each time you feel weak, each time you feel lesser than your equals, each time you feel you've been made to feel lesser for no reason and that the fight has just begun...When you feel society and the govt havenot given you your due, hold up a sanitary pad and post a picture of it on instagram. You will feel empowered. So empowered. Bye (sic)."
Post that, she was trolled for mocking a 'noble' initiative. However, clarifying her stand on the Pad Man challenge, Mallika took to social media this afternoon and wrote: "Preying tabloids would be disappointed to know that I wholeheartedly support the idea of a movie like PadMan and the fact that it is being helmed by a massive film star ill attract huge single screen audience. Because that's the ONLY way cinema will help destigmatise menstruation for the masses that look at it as a hawww thin. It's the Instagram challenge that's wasting pads, targeting the wrong audience and,asking itself as a movement when all it is a marketing gimmick that I find stupid. I hope and pray the movie does exceedingly well, reaches and teaches people and brings about the change that only cinema has the power to bring. Sorry I can't feed your hunger for sensationalism there (sic)."
Now, we wonder if Akshay Kumar will respond to this matter or would prefer to let it pass.

Image Source: instagram/mallikadua